Are you looking for some magical, yet simple, things to do with your kids?
We all want to create magical memories with our children and it doesn't have to cost a lot, or anything at all!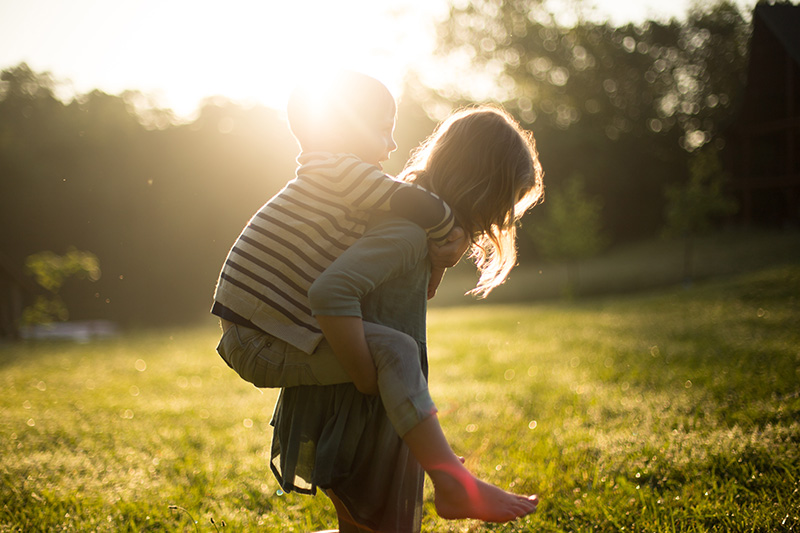 Extravagant holidays are lovely if you can have them, but it's always the simple things that kids remember the most. You don't have to do much at all, just create some simple opportunities – your children will make them magical!
I have fond childhood memories of camping, looking up at the stars, throwing stones on the beach, baking cakes… It was the little things that were the most magical.
With that in mind I decided to put together a list of magical, yet simple, activities to do with your kids. Some of these we have done and some are on my family bucket list!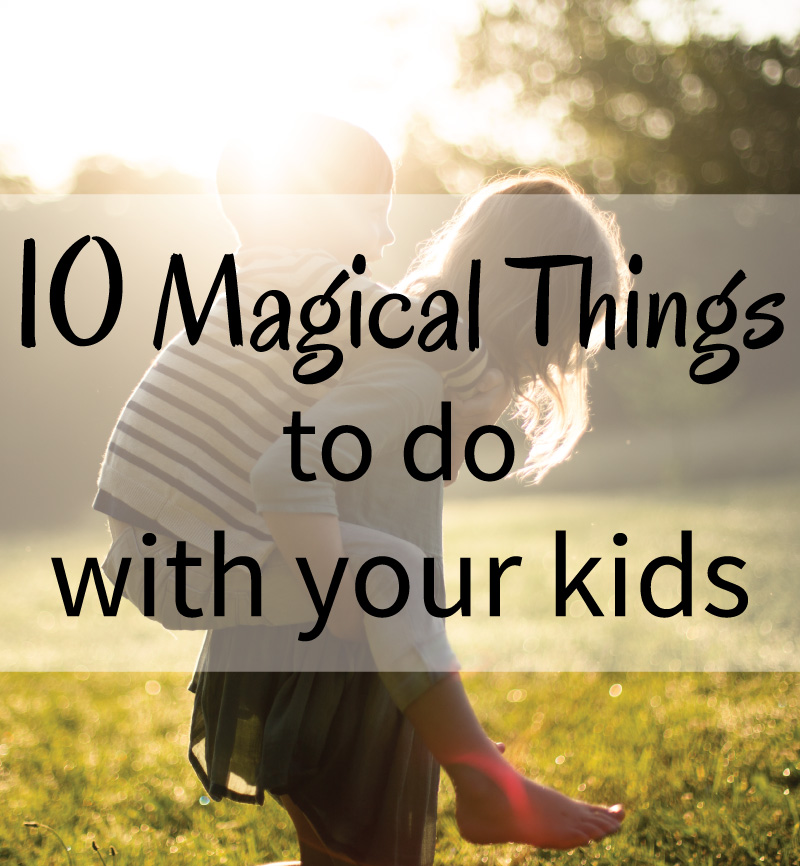 Look up at the stars
So easy to do, whether on a camping trip or out in your own back garden. There's nothing more magical than looking up at the stars on a clear night. Take it turns to see what pictures you can see in the stars.
Go camping
In the garden, or further afield, there's so many magical moments to be had while camping. All that playing outdoors and cooking on a stove or bonfire (even just marshmallows count!) Children will find many of their own magical moments while camping.
Bake together
So simple, you can probably do this one right now! Even when your children are only around 2 or 3 you can start making simple things together, like chocolate crispy cakes.
Make a family tradition
There's something so magical about family traditions – something special and unique to your family. It might be a family movie night every week, a special type of breakfast you make on Saturdays, or something more seasonal like hollowing out a pumpkin at Halloween. They are often the simplest things. Choosing a Christmas tree is a magical thing to do in the run up to Christmas. I love family traditions and can't wait to start more of our own. If you don't already have one, start one today!
Have your own dance party
Stick on some music, whatever you fancy and just dance together! It's those moments where you are all laughing and being silly together that kids love and remember. I'm going to do this one as soon as I get home!
Make a den together
A tree house, tepee, a shelter built with sticks – or just a sheet draped over a table. There's something so magical about making a hideaway from the outside world – a place where imaginations can run wild. Make memories with your child by making the den together and then let them explore their own magical world.
Read stories by fairy light
There's something so magical about fairy lights. I love them! Hang some fairy lights or lanterns in a dark room and read magical stories together by fairy light! If it's dark and warm enough (and not past bed time!) you could even do this outside. Add some warm blankets and hot chocolate to make it even more cosy.
Swim in the ocean together
Swim, splash, snorkel, surf, or just paddle your feet together. The ocean makes magical moments happen just like, well – magic!
Go out for a treat in pajamas (after bed time!)
Okay so we haven't done this one yet as my children are still very small and bed time is a pretty rigid routine! But I love the idea of doing this with older kids. Once in a while surprise your kids by getting them up after lights out and going out in your pajamas! It could just be a drive through ice cream, but your kids will think this is the most magical fun thing ever!
Explore the outdoors
There's nothing more magical than the natural outdoor world. Explore the outdoors together – go for a nature walk, make a hideout, spot wildlife, climb a mountain (or a small hill!) The outdoors sparks imaginations both big and small. Go far or stay close to home. Try to get off the beaten track if you can – even just a few steps off the path magic is waiting to happen!
Is this list inspiring to you? What magical things do you plan to do with your kids? Any other ideas for creating magical moments?