Do you have a little dinosaur fan at home? Looking to throw a dinosaur party?
Here are 20 Roar-some Dinosaur Party Ideas (see what I did there?!)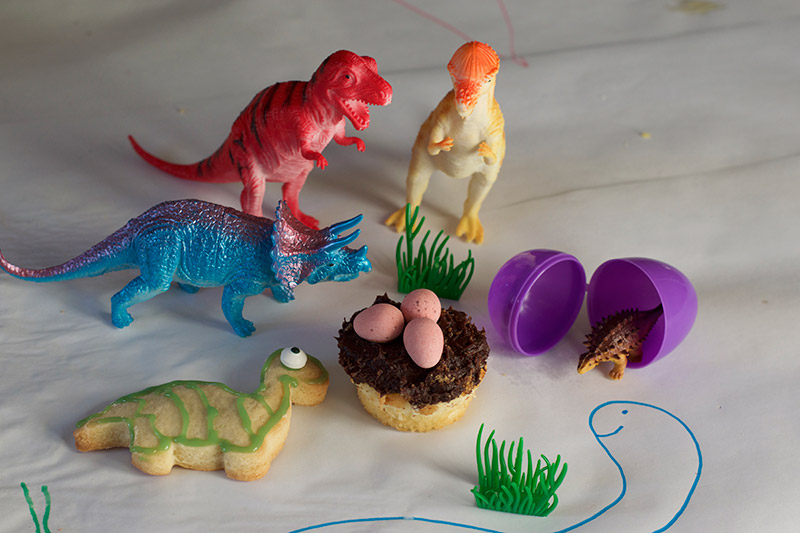 We are really into dinosaurs at the moment! Little M is learning about dinosaurs at school and is fascinated in them. We decided it would be fun to have a dinosaur themed birthday party for him. There are are so many fun and creative activities and things you can do around the theme of dinosaurs!
These ideas would work great for a dinosaur party, but you could also just do them for fun at home, or in the classroom. The best thing is they are all really simple to do too!
I'm going to be expanding on some of these ideas in more detailed blog posts soon, so do let me know which ideas you like the best.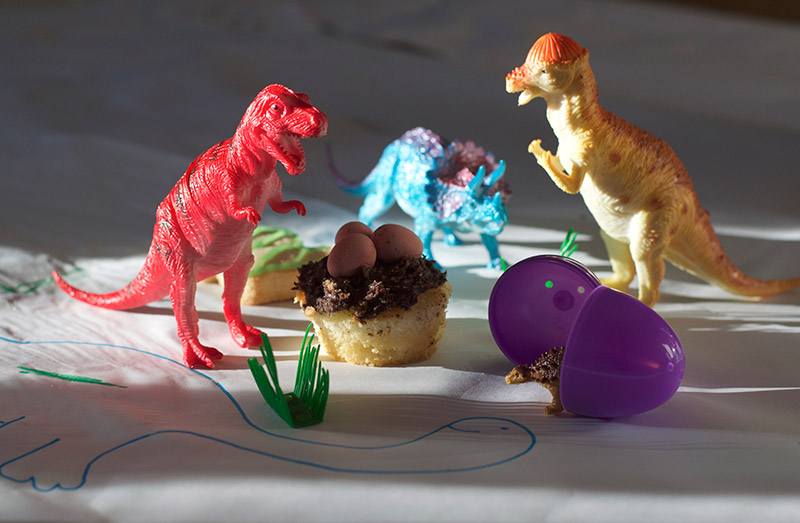 In the meantime, I just couldn't wait to share this big list of easy dinosaur party ideas! So here are 20 roar-some dinosaur party ideas. I hope you think they are ROAR-SOME! I'm sure you'll think of lots more of your own ideas too!
Disclosure: This post contains affiliate links. If you choose to purchase through these links, I make a small commission. For you the price is the same! I only recommend products I really love. Thank you for your support!
20 Roar-some Dinosaur Party Ideas

Make Dinosaur Fossils
This is such a fun activity for little ones and super easy too. All you need is some salt dough, or model magic and some plastic dinosaurs! Gently press the dinosaurs into the dough and leave to dry. If you wish you can paint them with acrylic paint too. Here's a fantastic tutorial on how to make dinosaur fossils with salt dough.
Ice Dinosaur Shaped Cookies
This one's a win win – it's an activity for the kids, plus yummy treat for the party table! Make cut out cookies and cut into dino shapes using dinosaur cookie cutters. Provide children with cookies, writing icing and candy eyes to decorate.
Eat Dino Nest Cakes
The easiest dinosaur party food that also looks cool! Make or buy plain cupcakes, ice with chocolate frosting and add chocolate eggs – yum!
Hunt for Dinosaur Eggs
No dinosaur party is complete without a dinosaur egg hunt! We hunted for these dinosaur eggs which come with mini dinosaurs and dino stampers inside. We hid them all around the garden. The kids loved hunting for them and they were perfect to put in their party bags to take home.
Dig for Dinosaur Bones
The ultimate activity for a dinosaur party! Bury some plastic dino bones in a sand box. Provide kids with some shovels and buckets and let them get stuck in!
Now I would do this outside with kids year round – it's good to get outdoors and less mess inside! But if you prefer to do this as an indoor activity you could use kinetic sand. I have also seen an idea to mix sand, flour and water together in a plastic box. Then bury the dinosaurs and allow the mixture to harden. You'll need some small tools and brushes for excavating!
Make a Dinosaur Habitat Box
Collect together some shoe boxes, or other small boxes, plastic dinosaurs and a few art materials. Provide children with a box and a dinosaur each, plus some tissue paper, shiny paper, old magazines, foil, anything else you can think of! Ask the children to make a habitat for their dinosaur! Use some dinosaur books or pictures to provide inspiration, if you have them!
Eat Green Swamp Jelly
Make regular green jelly – that's jello to US readers – then decorate with leaves and dinosaurs!
Watch The Good Dinosaur
Entirely fictional of course, but a good dino film for younger viewers. Some children may be upset by some scenes, so do check and use your own judgement.
Eat Diplodocus Dips
Great way to get your kids to eat their veggies! Eat like a herbivore!!! Cut up sticks of carrot, celery and cucumber and serve in tall cups with humous, tzitziki, or other yummy dips. Add a herbivore giant to the table – get stuck in!
Make an Edible Volcano
We made these when I was a kid! Take a meringue, top with a scoop of vanilla ice cream, a squirt of whipped cream and finally a mix of red fruits, such as strawberries and raspberries (the lava!) Put a candle or mini sparkler in the top for extra effect! (Supervised of course….)
Dance to Dinosaur Music
Yes there is such a thing as dinosaur music! 😉
Wear Dinosaur Hats
I love these DIY dinosaur party hats – such a good idea and so easy to make!
Play-Doh is so fun and versatile! Use play-doh and plastic dinos to make some dino eggs and hide around the room, or in a sensory box. Kids can also use play-doh to make dino fossils, by imprinting plastic dinosaurs, or even some leaves.
Dress up as an Explorer
Get your explorer hat on and you're all set for your fossil hunting and dino digging!
Rescue the Ice Dinosaurs
Freeze some plastic dinosaurs in water. Provide children with some salt, warm water and digging tools to rescue the dinosaurs! Here's a great tutorial on setting up a dinosaur ice dig.
Drink Swamp Juice
Make your own 'swamp juice' by mixing limeade and sprite together, then add lime sherbet/sorbet. Top with some gummy dinosaurs! For a healthier version you can make a green smoothie!
Build a Dinosaur
These Dinosaur Construction Kits are a fantastic activity for older dinosaur fans. You could build these dinosaurs in teams at a party, or build beforehand to use as table decorations. These kits also make great gifts for dinosaur enthusiasts. Little M was given one for his birthday and loves it!
Eat T-Rex Teeth
Use tortillas chips, or triangles of pita bread to make your T-Rex teeth – raaaaawr!
Decorate Dinosaur Eggs
Hard boil eggs and either paint or use an egg dying kit to decorate. You could use these as table decorations, or as party activity. Alternatively, you could paint rocks, clay or crayola model magic, that has been shaped into an egg shape and hardened.
Eat Dinosaur Cakes
No party is complete without cake! Use these cute dino cake toppers on top of iced cupcakes, for some simple and roar-some cakes! If you're looking for a big birthday cake this Snappy Dinosaur Cake idea looks surprisingly easy…!
That's it! 20 Roar-some Dinosaur Party Ideas! I can't wait to share more about how we got on with some of these!
In the meantime what are your favourite dinosaur activities and food ideas? Any dinosaur party ideas to share?
Like this post? Pin me!