We had an early Father's Day outing this weekend (since I'll be working on actual Father's Day). We had a lovely time in the park, watching the boats and eating pretzels – we like pretzels!
"A portrait of my son, once a week, every week, in 2015."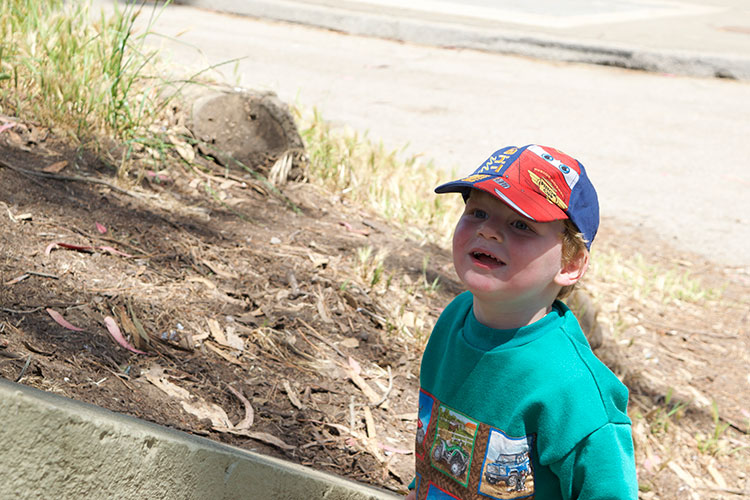 In the park.
A hot sunny day.
You would not take your tractor sweater off!
Smiling at Daddy.
And eating a pretzel.
See all of my 52 project photos so far.