We don't really get the seasons here in San Francisco, so we don't see any golds, oranges and reds falling from the trees. The park stays green year round. But we do get a few brown leaves falling from the trees, creating a nice thick carpet, which Little M loves to run through.
"A portrait of my son, once a week, every week, in 2015."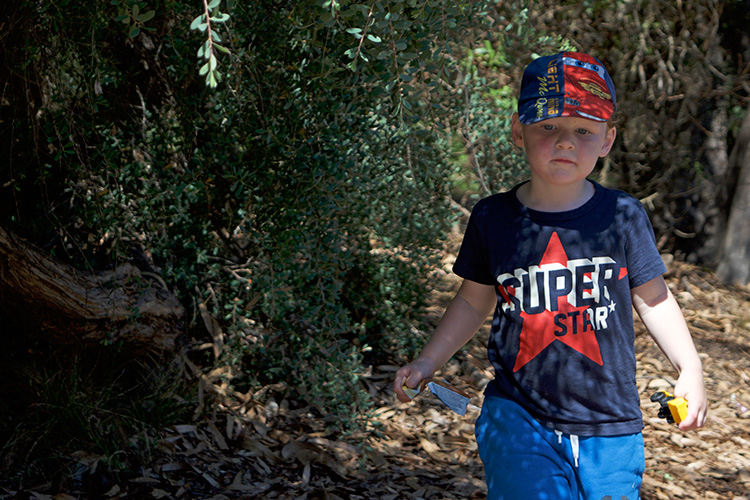 In the Woods.
Running through a carpet of leaves.
See all my 52 project photos from 2015 so far.