Even though your little one is too young to go trick or treating, you and your baby can still celebrate Halloween!
Here are 5 simple, but fun ideas (that are not at all scary!) on ways to enjoy Halloween with your very littlest pumpkin.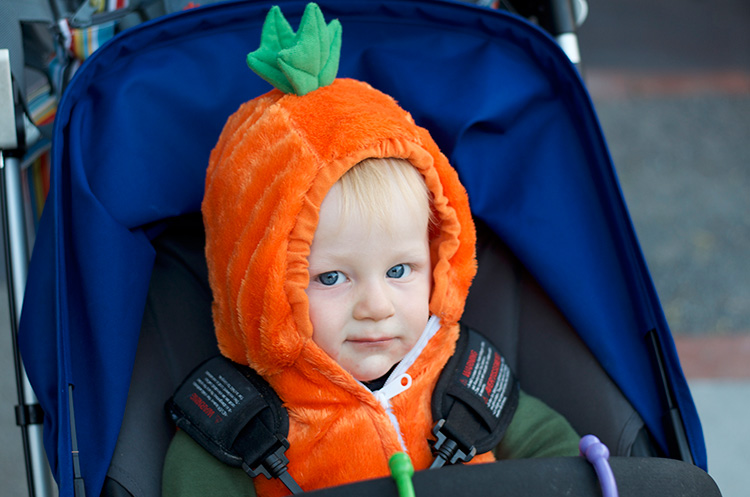 1. Dress up during the day
There's no rule that says you have to wait until it gets dark to put your Halloween costume on! Dress you and baby in your Halloween outfits and go out and about. You could go and surprise the grandparents, visit a park or zoo – or just go about your every day activities! Keep baby's outfit simple and comfortable, even just some ears, or a fun hat will do – there's plenty of time for more outlandish costumes in the years to come.
2. Give out treats to 'Trick or Treaters'
When baby's too little for trick or treating, stay home and hand out treats instead! Hang up some simple decorations, or put a pumpkin outside your door, so that people know to stop by. Have an alternative treat ready for baby too – like a small toy. Baby will enjoy seeing the different costumed characters that come to your door – but if it all gets too much, you can always retreat back inside!
3. Take some photos of baby dressed up
No need to go out to take photos of baby in his outfit, especially if it only ends up staying on for five minutes! Seize the opportunity to take some snaps of baby while the outfit is on. You could even try this a few days before Halloween, in case he just isn't feeling photogenic on the actual day. A few memorable pics is all you need for the end of year calendar and to keep the grandparents happy!
4. Find out what's happening in your area
There are often lots of fun Halloween activities happening right on your doorstep, which are the perfect alternative to trick or treating for little ones. Check out your local library, zoo, or museum for ideas. Even if there are no organised events on, you can still take baby for a stroll to look at the decorated houses, or to help pick out a pumpkin at the pumpkin patch. Little M loved strolling round with us just looking at the halloween decorations. If you are feeling energetic you could organise your own Halloween gathering at home. Keep it relaxed – just have a few friends round, ask everyone to bring some food or drink for the adults and the babies can enjoy looking at each others costumes!
5. Keep it simple
Don't expect too much of baby on the day – just because it is baby's first Halloween doesn't mean you have to go overboard. Although it is fun to celebrate Halloween with your baby, remember they don't fully understand what's going on yet and can easily be overwhelmed. They may not want to keep their costume on for long and may become anxious if introduced to lots of strangers at once – especially if they are all in costume too! Just plan to do one simple thing as a fun introduction to Halloween, but also remember – there's always next year!
Do you have any other ideas on what to do for baby's first Halloween? How are you going to celebrate?
Like this post? Pin me?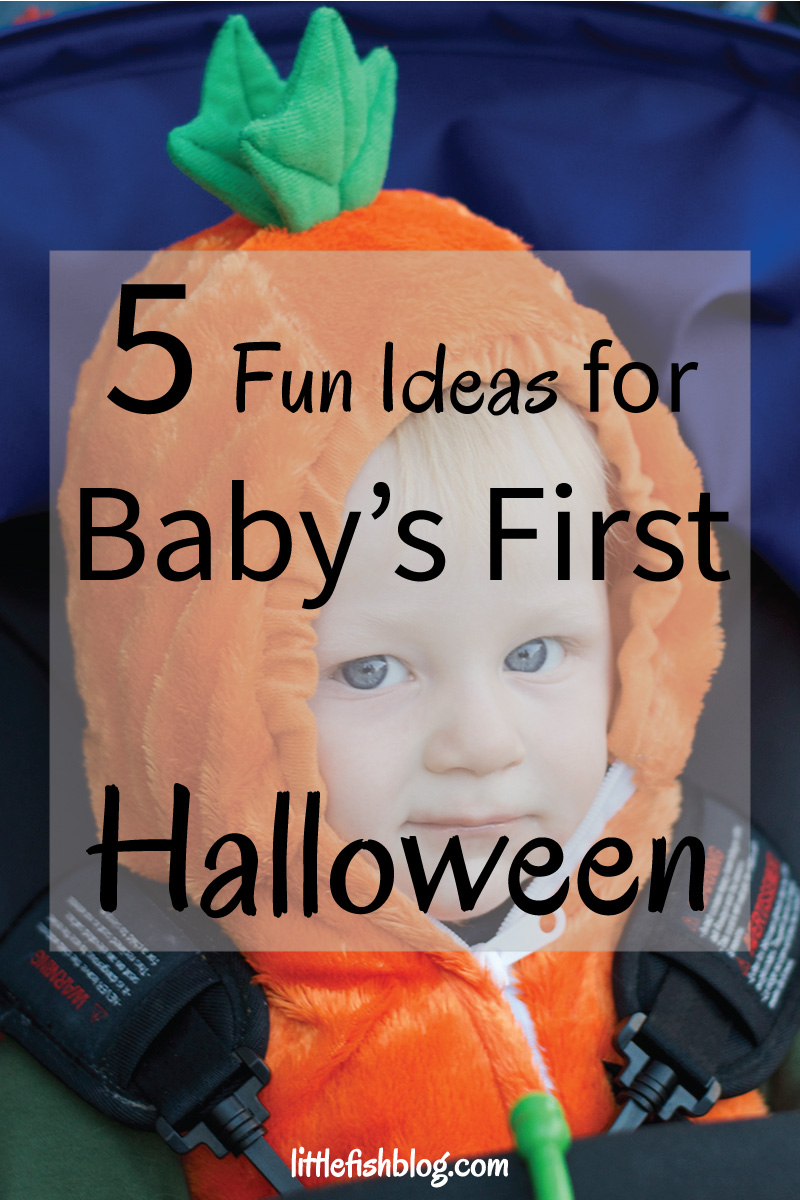 [plinker]