Here I'm sharing a review for a fab little product we discovered recently – the Buggybop Air Tire Stroller Organizer.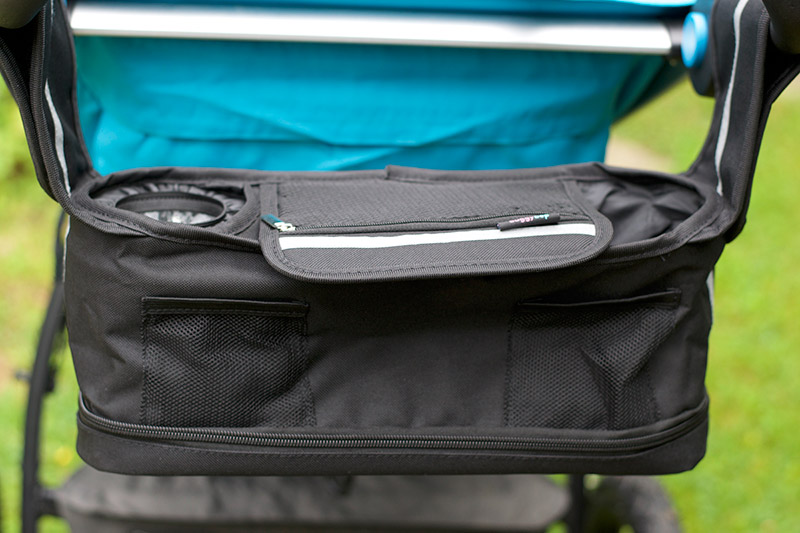 Now I don't post many reviews here, as I only like to review products that I really believe in and whole heartedly recommend. But when the creators of the Buggybop Air Tire Stroller Organizer reached out to collaborate, I was very intrigued…
Why?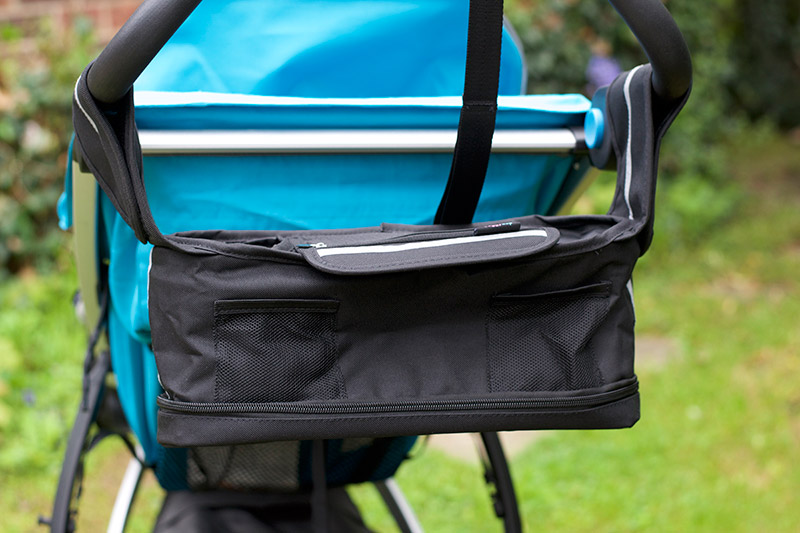 Well, regular readers will know I love to get outdoors with my children and like to run with a running stroller too. It's such a great way to get fitness into your day as a busy mama! A while back, The Hubster and I bought the Thule Urban Glide. We have been so happy with this stroller and I really recommend it, plus LP loves riding in it!
However a short while ago, we were out and about exploring with the running stroller, when I got a puncture in one of the tires!
(By the way, I would normally use the spelling tyre, before British readers get confused… but we'll stick with tire here, as this is an American product, so American spelling. Just to clear up any confusion!)
Anyway, back to the puncture… it was very annoying, as I was about to set off on a run with LP. Instead, I had to return home to put air in the tire. Later on The Hubster managed to fix the puncture with his bike repair kit.
If only I had had a handy and convenient air pump and puncture repair kit with me that day, all contained in a tidy and convenient stroller organiser! Wait, that exists?! Enter the Buggybop Air Tire Stroller Organizer!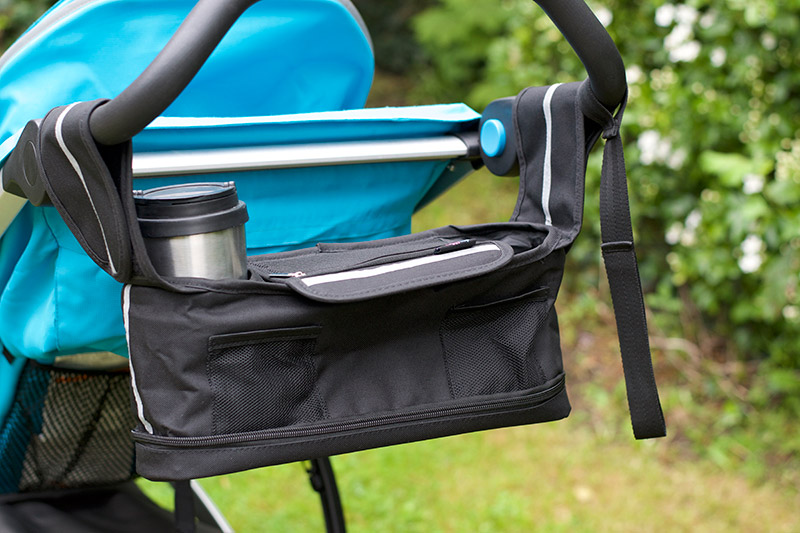 This stroller organizer is especially designed for parents with running strollers, or other strollers with air tires. The organizer has plenty of space for your coffee cup, keys, wallet and bits and pieces. AND it also has a nifty little compartment containing a compact air pump and puncture repair kit. Genius!!!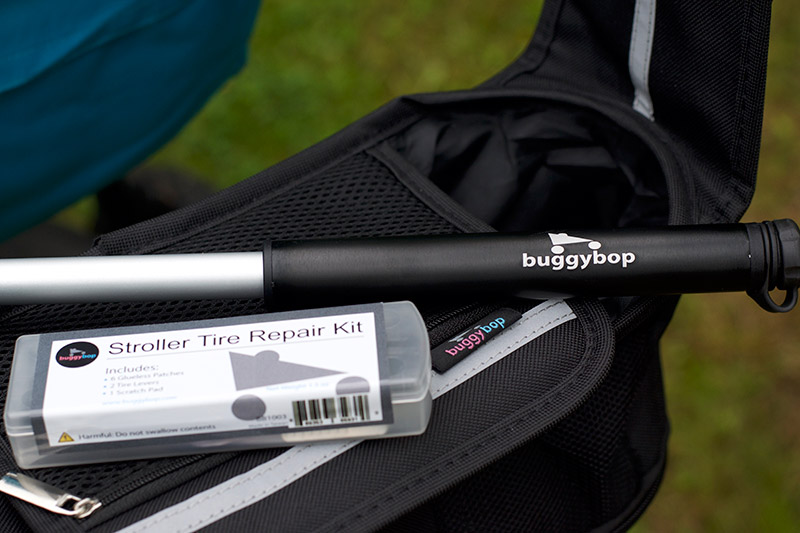 We tried out the organizer on our Thule Urban Glide and just loved it!
My first insincts on opening were that it looked compact and really good quality – a good sturdy fabric. Plus it has lots of lovely compartments, which I am a big fan of!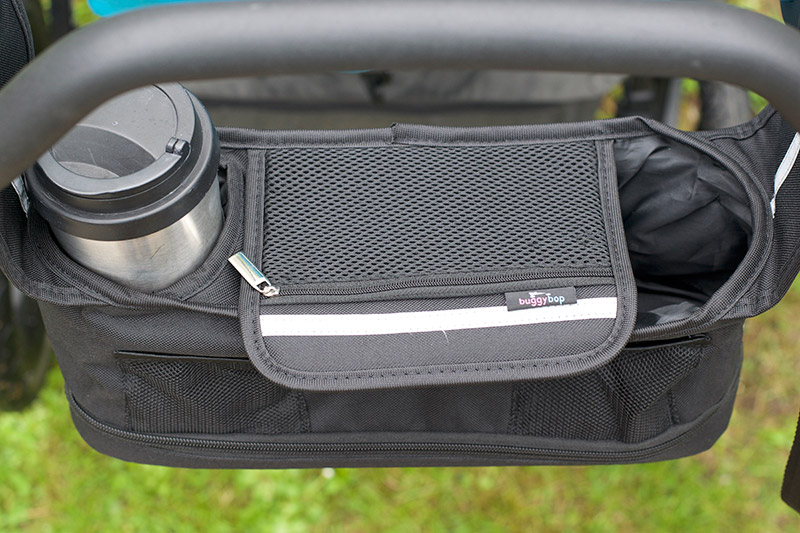 The organizer fit easily and securely over the handle bars of the stroller, with two thick velcro straps. It feels really firm and secure there, no flimsiness here! I feel completely confident putting my water bottle or coffee cup inside without it wobbling about.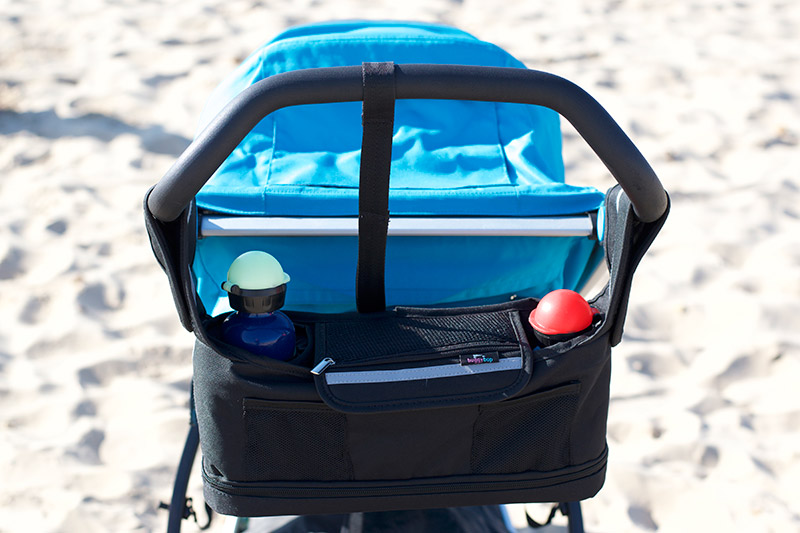 There's plenty of space inside for keys, tissues, plus a couple of snacks, or another water bottle. There's also an insulated cup holder. What I love about this is it's sturdy, no worries about the drink tipping (although I would always recommend a spill proof cup or bottle in a running stroller anyway.)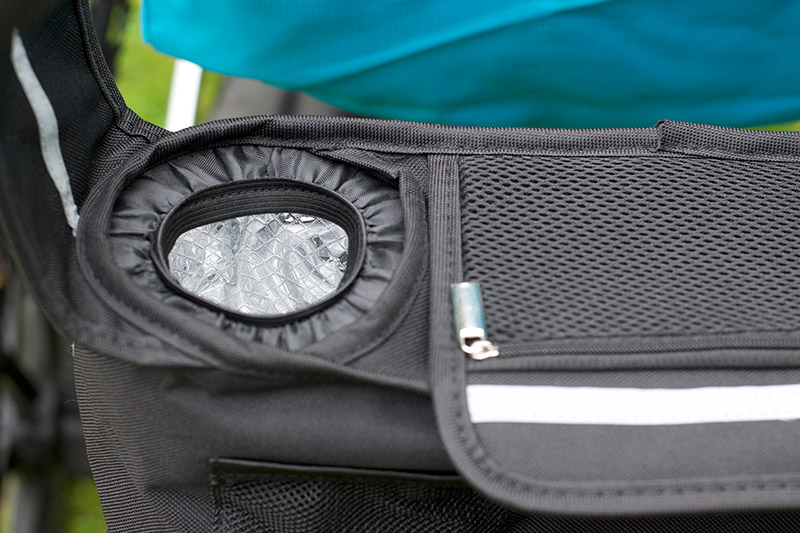 The top of the organizer is open, which I like as it makes things easy to access. You can also use the zippered pocket for things like your purse.
There's a zipper pocket on the top of the organiser, which folds over to cover the top.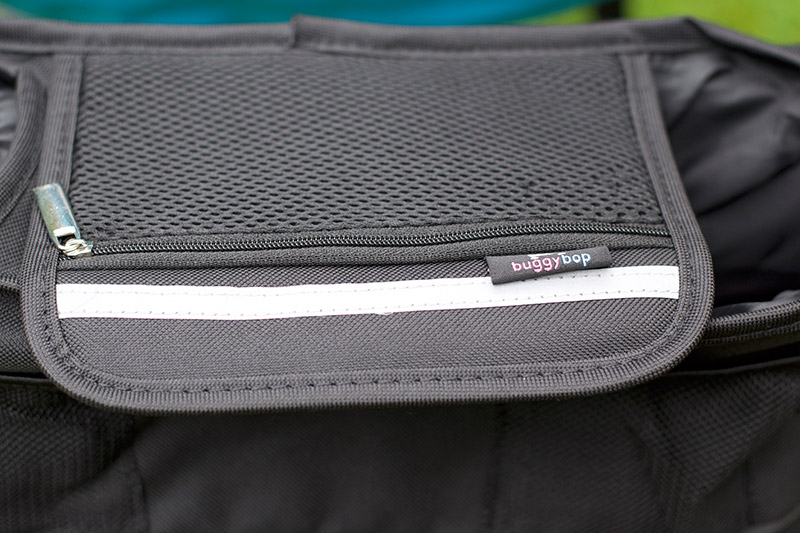 You'll find another two small pockets on the front and one zippered pocket at the back – you can never have too many compartments!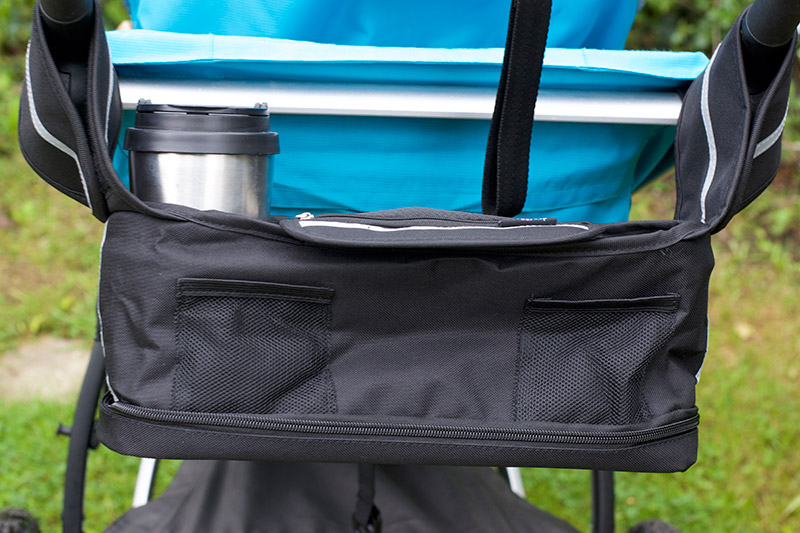 The final zipper is at the bottom of the organizer. Open it up and – ta da! You'll find a handy air pump and puncture repair kit – perfect for if you get caught out with a puncture! There's also a little space in the pocket to add something small if you needed.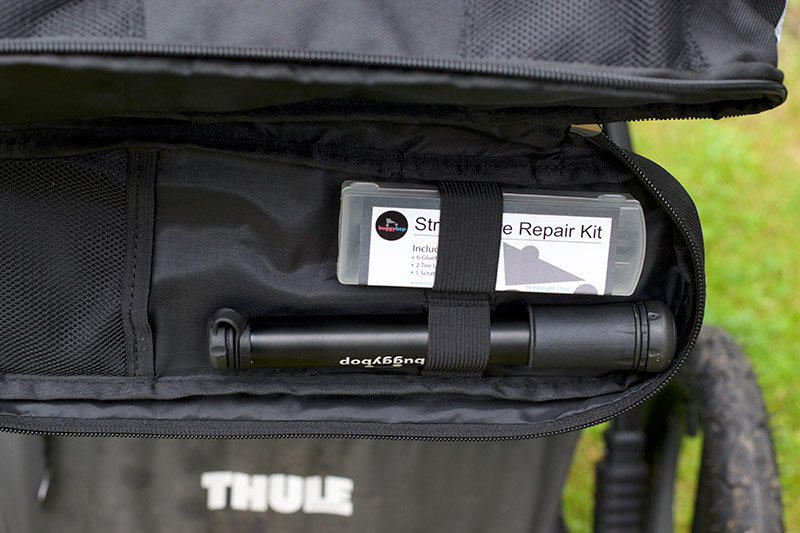 Now so far – we've been lucky and not had any more punctures! But we've tested out the air pump and it's quick and simple to use. The organizer also comes with easy to follow instructions for fitting and for use of the pump and repair kit.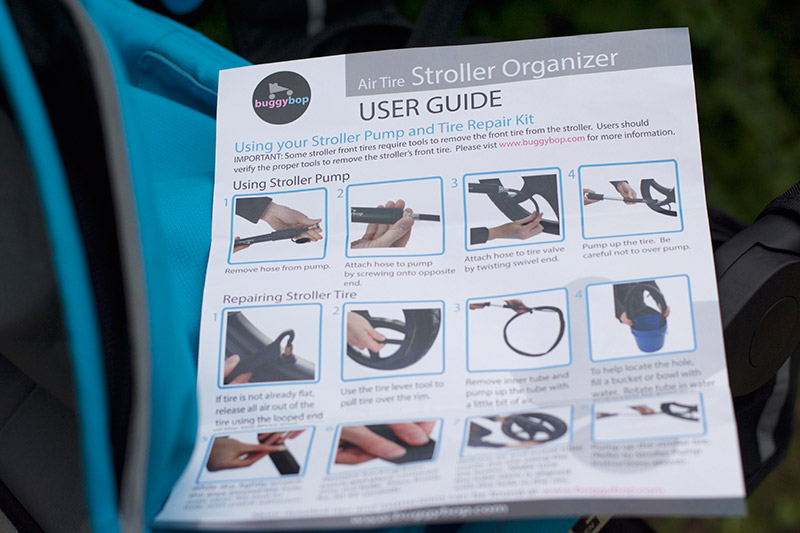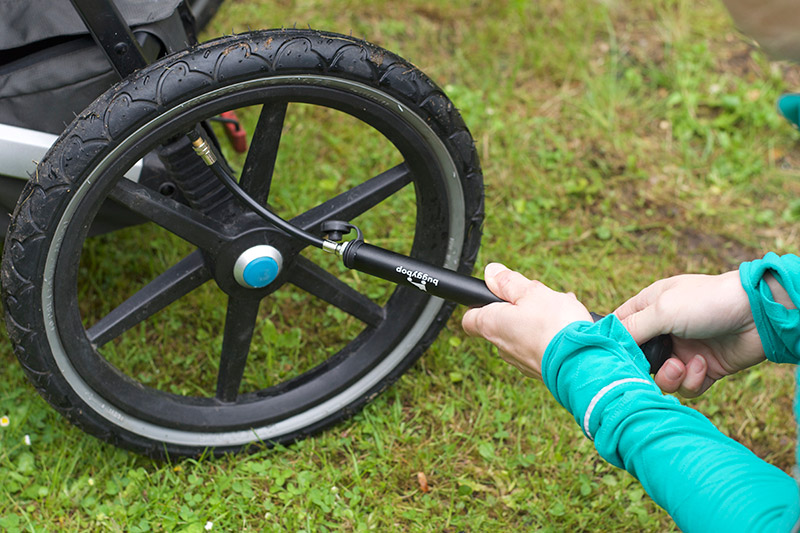 I think the air pump is especially useful, as if I get a puncture when I'm out and about, next time I can quickly add some more air to the tire and I'm good to go.
I would likely return home to patch up a puncture, as this is a little more involved – but I can see the addition of the puncture repair kit being especially useful when you are away on holiday, or on a road trip. You have everything you need to repair your stroller if needed.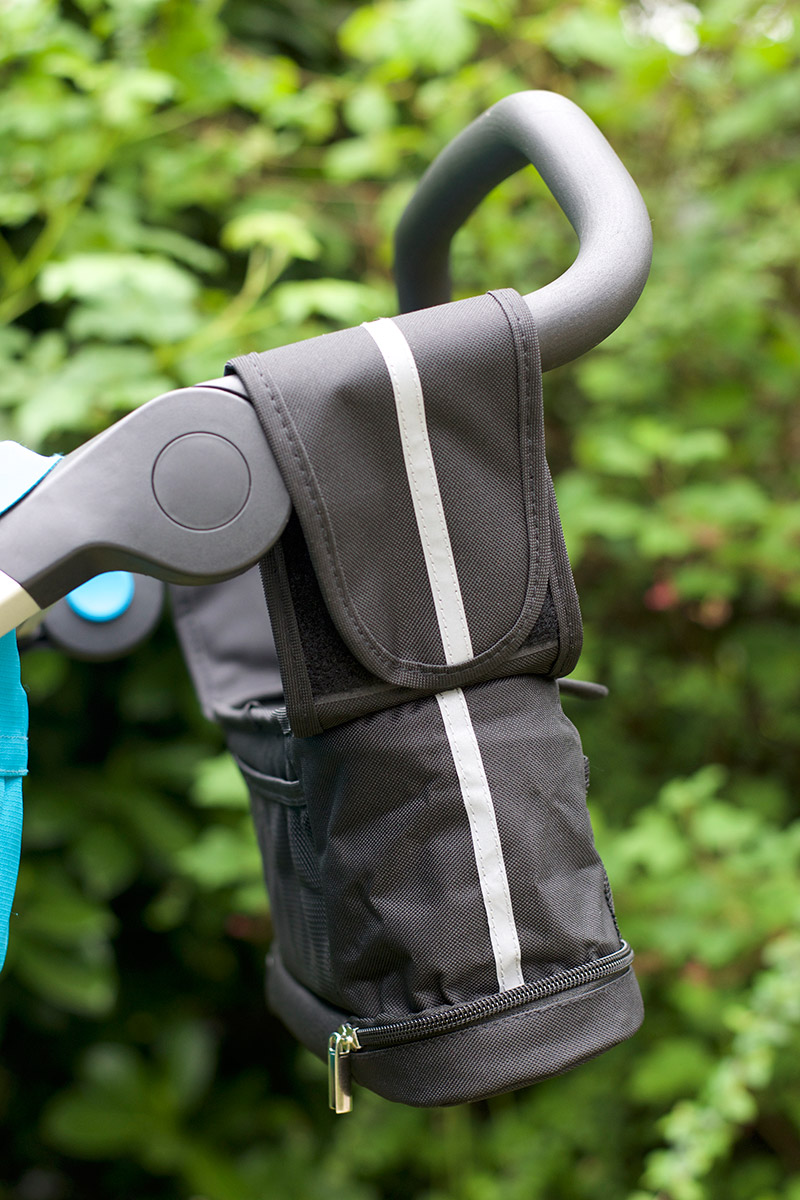 All of that and the Buggybop is also sturdy, simple and stylish. I love that we have the Buggybop stroller organizer when we are out and about, especially when I'm out running. Or out for a day at the park or beach.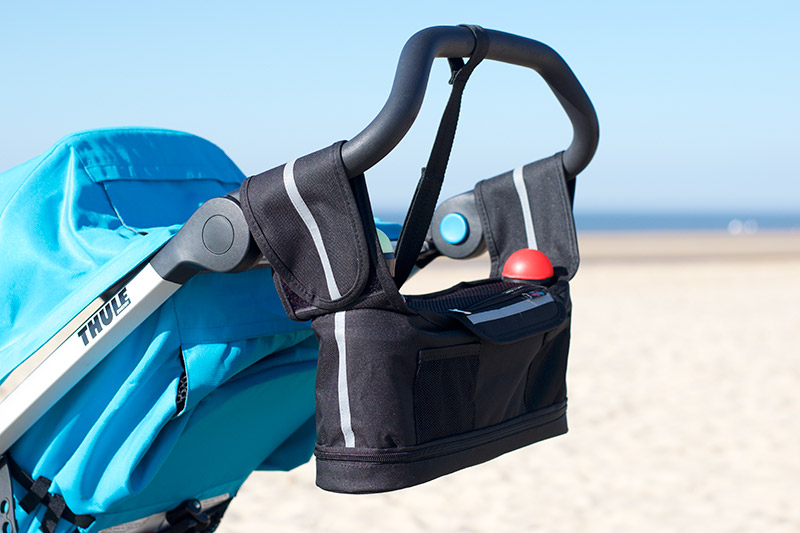 It's great to have something to put my drink and things in on our outings – plus peace of mind in case I get another puncture! I'm doing a half marathon in a few weeks and LP has been riding in the stroller on some training runs with me!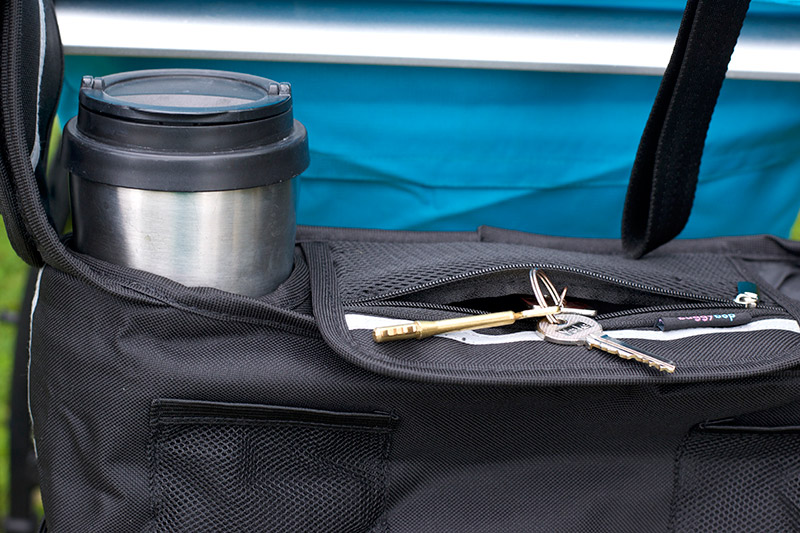 I think all running strollers should have a Buggybop!
You can read more about the Buggybop Air Tire Stroller Organizer on the Buggybop website where they are for sale worldwide. It is also available for purchase on amazon (not currently on amazon outside the US).
Do you have a running stroller? What do you think about the Buggybop organizer?
Disclosure: We were given the organizer for the purposes of writing this review. However these are my honest opinions.