This week I am launching a new 'Crafty Catch' series of posts – aimed at showcasing crafty, arty and unique handmade products for babies and toddlers.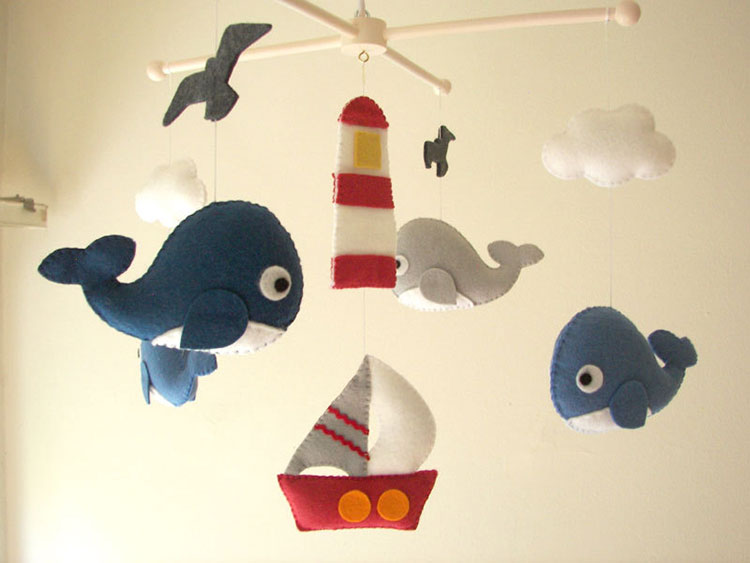 Most of us money saving mamas love to shop thriftily at 'those' big online retailers, but it's the more unique, creative things that will always find a place in you and your child's heart. I still fondly remember the handmade wooden animal mobile that used to hang on the ceiling of my room as a child.
Each Crafty Catch post will feature something handmade that will bring that special touch to your baby or toddler's room, wardrobe, toy collection… you get the idea. All of these creative items will also make perfect gifts. (And they will all be available online too, phew!)
This weeks Crafty Catch is this line of baby crib mobiles from Etsy store Feltnjoy.

Feltnjoy makes an adorable selection of handmade baby mobiles in every theme imaginable. All mobiles are handmade with quality wool felt and hypo-allergenic cluster fiber and with handcrafted wooden hangers. The mobiles can easily be hung from a ceiling hook and extended with ribbon or string or you can add a crib clamp attachment.
One of these mobiles will give your baby's nursery a magical, personal touch – they also make beautiful gifts. Baby will love looking at the bright bold animals and shapes. All mobiles are handmade to order and can be personalised just for you. Here's a selection of my favourite designs…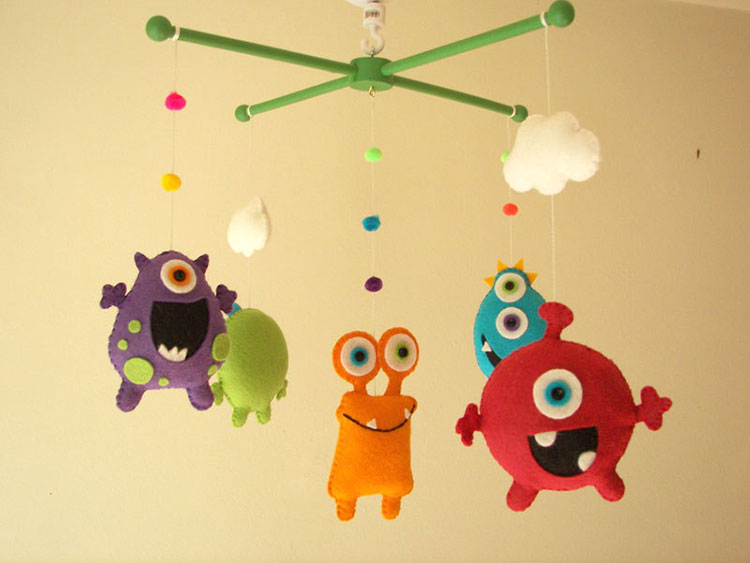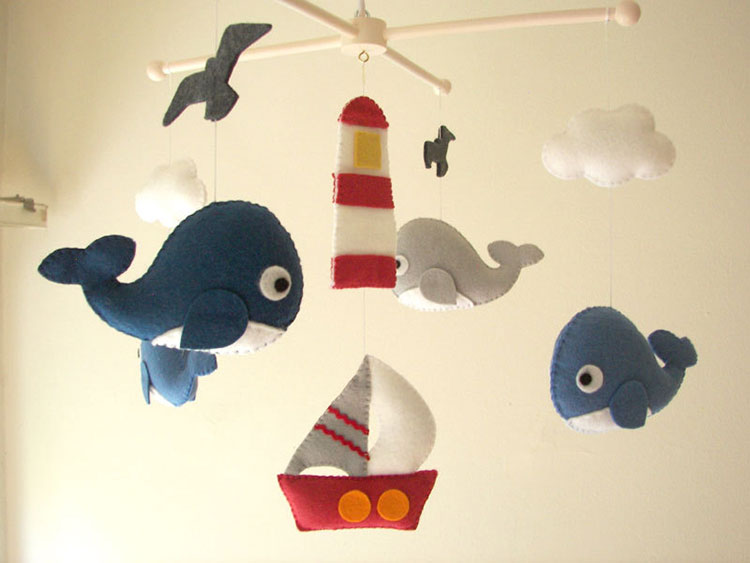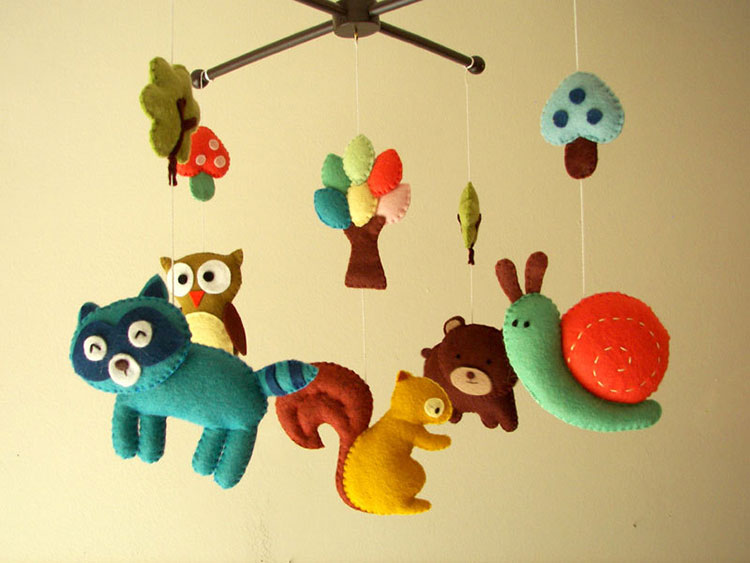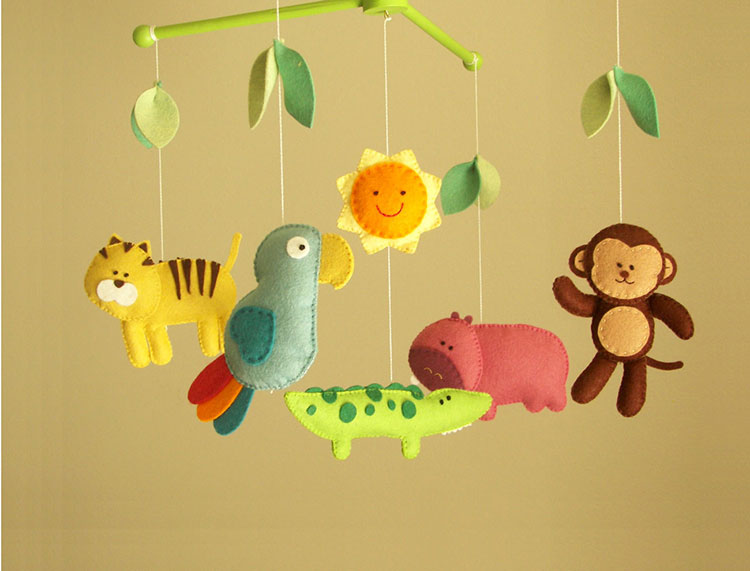 For more details and heaps more designs visit the store at Feltnjoy. Have fun browsing, there's so many fun mobiles to choose from!
All photos by Feltnjoy and reproduced with permission.
Do you have a unique, handmade product that you would like to be featured on Crafty Catch?
Email me at: rosie@littlefishblog.com
[plinker]