Imagine treasuring your baby's footprints forever, within a beautiful piece of artwork…
I recently discovered this stunning baby footprint art on Etsy – at the store PitterPatterPrint.
Artist Kathryn Therese will use your baby's foot or handprints to create a beautiful, yet simple and understated design. She has designs to fit every wish, dream and theme – choose from penguins, hearts, cars, or butterflies to name just a few.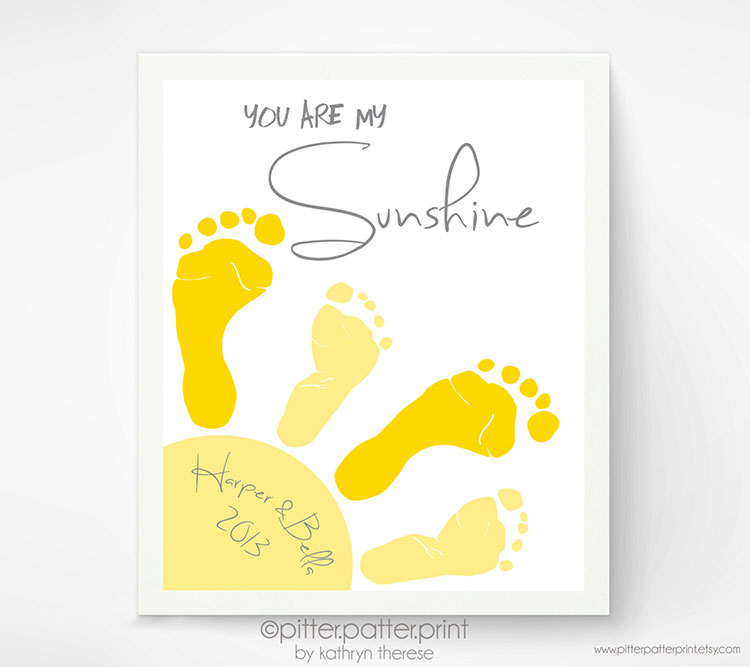 All of Kathryn's art prints are designed, created and then professionally printed by Kathryn in her studio. She is happy to match nursery colors or bedding and can work on custom designs. She also offers printed sample color sheets to ensure that the colors you are requesting will match the nursery or room they will be placed in. All you need to do is to send Kathryn a photocopy of baby's footprints (you can use the ones they gave you in the hospital) and she will do the rest!
I am completely in love with this artwork. We never did anything with Little M's footprints after he was born. It was one of those things we just didn't get around to. I have friends who have immortalised their baby's footprints in clay and such like – and I remember thinking a while later that I had missed the chance to do that and felt quite sad about it.
I am so excited to have discovered PitterPatterPrint and also that it is not too late to have something beautiful created from those (rather large – they only just fitted on the paper!) hospital footprints. One of these prints would make a gorgeous addition to any wall in your home as a keepsake of your little one. They would also make memorable gifts for grandparents or other friends or family – Kathryn has some lovely designs for upcoming Valentines Day.
Here are a couple of my favorite designs. I'm getting all mushy thinking about Little M's newborn feet now… aw…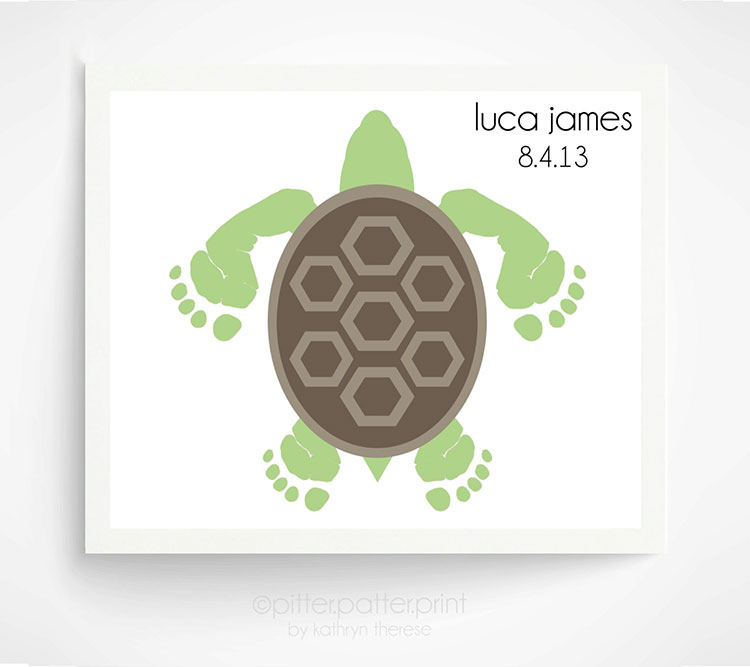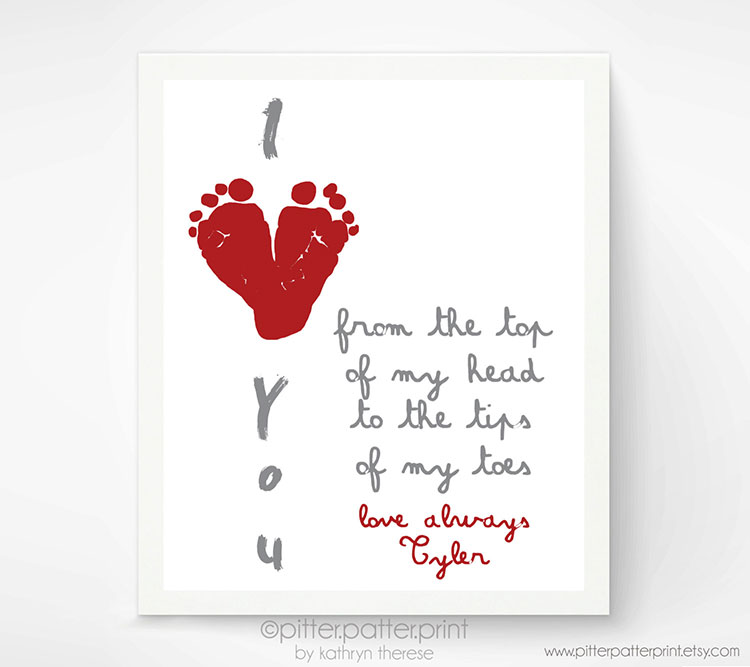 For more details and bundles of designs visit the store at PitterPatterPrint and be ready to be inspired!
All images copyright of PitterPatterPrint and reproduced with permission.
Do you have a unique, handmade product that you would like to be featured on Crafty Catch? 
Email me at: rosie@littlefishblog.com
[plinker]