Here I have a really easy turtle Father's Day card for kids. This card is simple card to make and ideal for making with toddlers or preschoolers.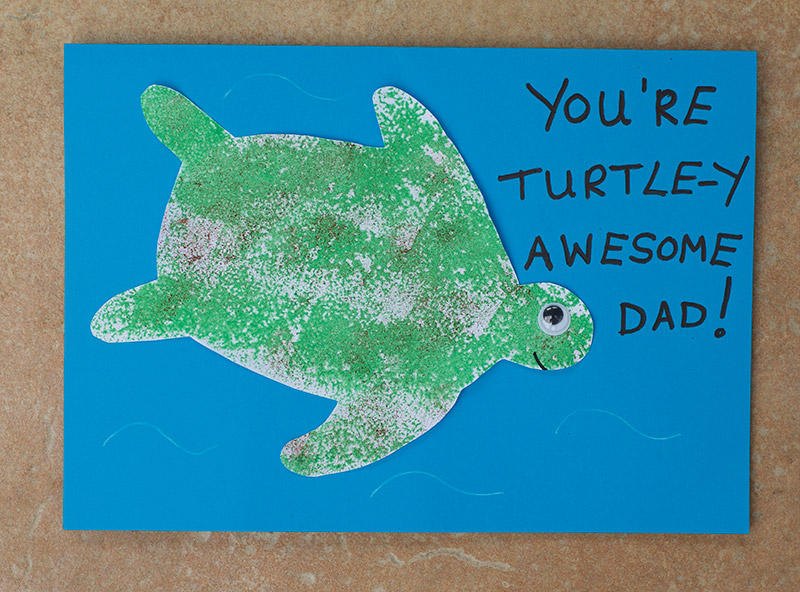 I love turtles! I've only ever seen turtles in aquariums, except for a glimpse of a turtle I saw in the ocean in Greece once. I'd love to see turtles properly in the wild. They are such a fascinating and magical species to me. I also love the turtle in the Finding Nemo movie. He's such a dude!
This card is so easy to make even with really little ones. Older kids will love this too and will enjoy adapting it and making it their own. Of course, you can also make it for any other occasion – as well as Father's Day!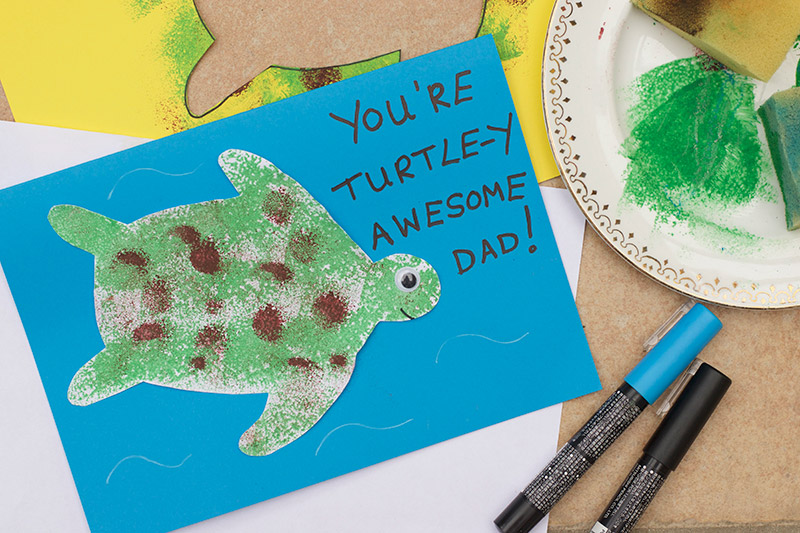 You only need a few materials to make this card and feel free to adapt it in any way you fancy. A free template is included below. Use recycled card
to make this an environmentally friendly craft too.
Disclosure: This post contains affiliate links at no extra cost to you. Thank you for your support.
You will need:
Blue Card
White Card or paper
Green and brown paint
Sponge
Goggly eye
Black and blue pens
How to make:
1. Print off the turtle template onto card (Or you can draw your own turtle!)
2. Cut the inside of the turtle to make a template.
3. Place the template over white paper or card. You can fix in place with washi tape if you like.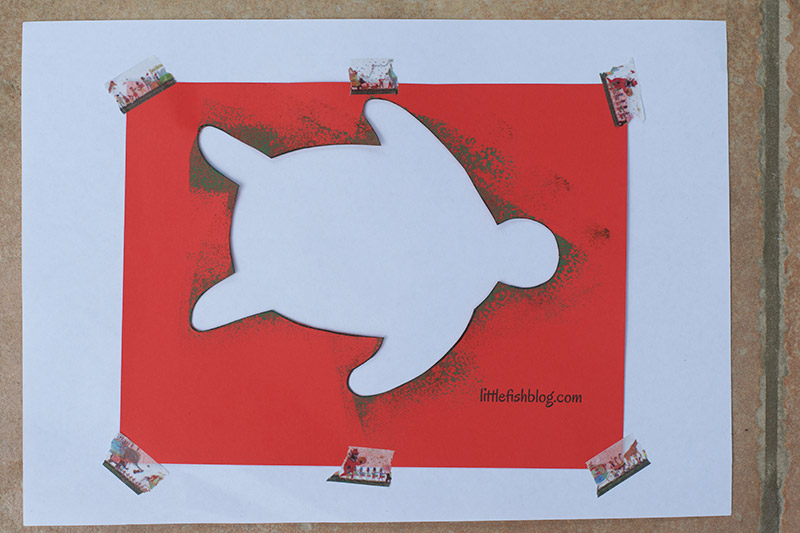 4. Sponge green paint over the template. Repeat with brown, or any other colours you like, as much or as little as you would like.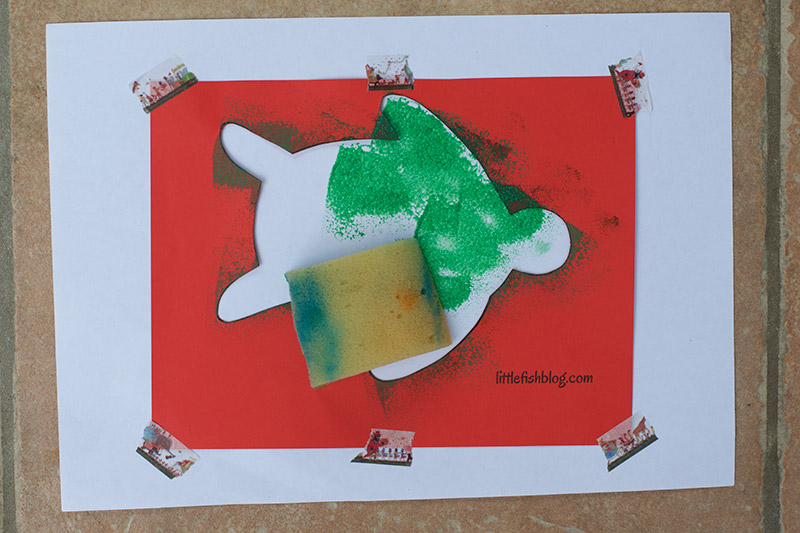 5. Allow to dry. Add a goggly eye and a mouth with the black pen. Add a few waves with the blue pen.
6. Write a message for dad on the front!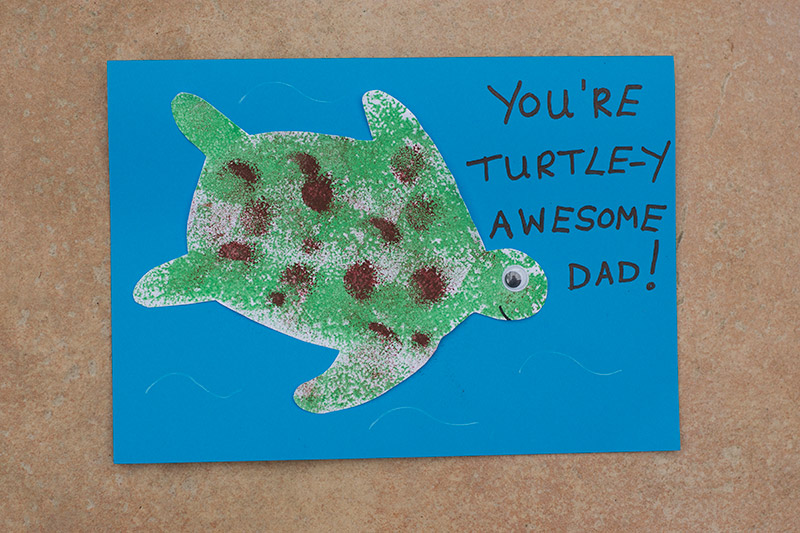 Do you like this idea? Are you celebrating Father's Day?
You might also like my posts Easy Stencil Whale Card and Easy Valentine Finger Paint Card.
Remember to pin this post for later!