Today I have a tutorial for a super easy valentine finger paint card. This is a really easy card to make with kids and good fun too!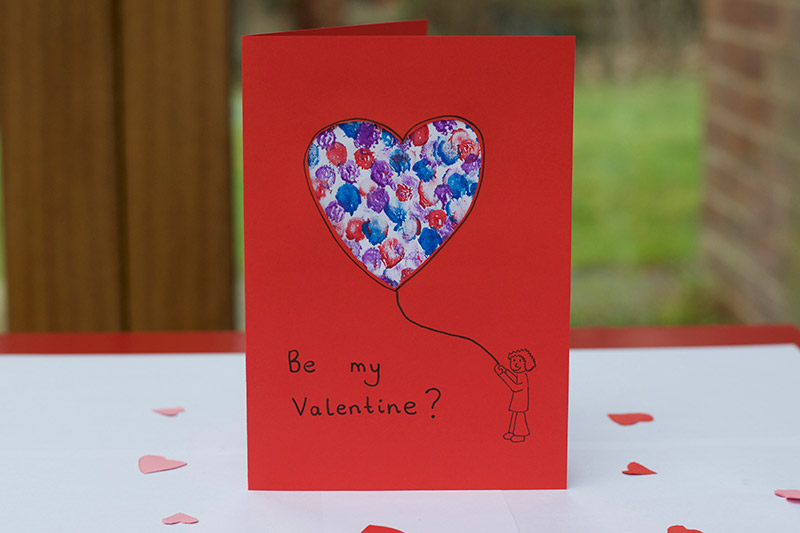 I used to love Valentine's Day when I was a little girl. My parents would always give me a 'secret' card and put little valentine goodies in my lunch box!
Then like most people I went through a phase of not loving Valentine's Day so much. When you're 20 it's still nice to have a valentine's card from your mum – but you really wish you had a valentine from someone else! 😉 Well, then I met The Hubster, we had our first date on Valentine's Day and the rest is history!
I digress though… Now I have kids I LOVE Valentine's Day. It's a good excuse to teach children to appreciate those they love – whether they be parents, friends or carers. I love that the new focus of Valentine's Day is thinking about ALL those you love. What a great example to show our kids.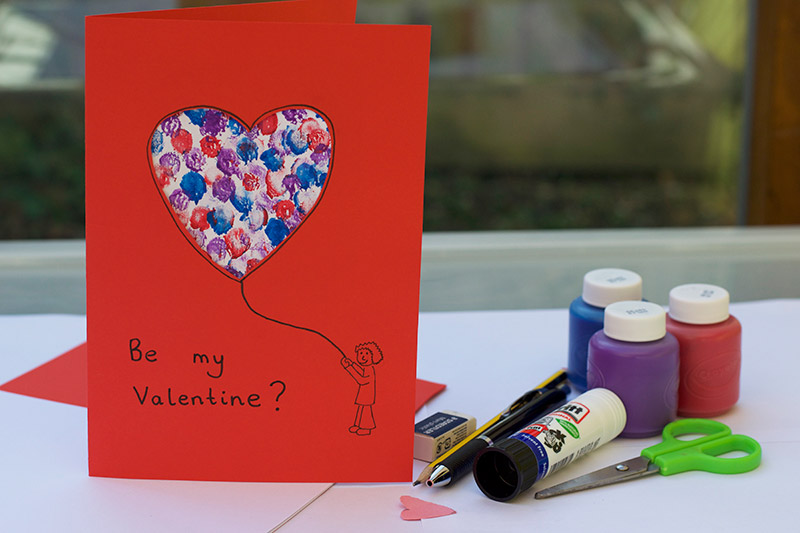 This easy valentine finger paint card is really simple to make. Older kids will be able to make them on their own, with just a little supervision. Younger kids will need help with cutting. For teeny ones you can just get them to do the finger painting, then assemble yourself – for a cute card that also has a personal touch!
You only need a few simple materials that you will likely have at home. Feel free to switch around the colours and the drawings however you like.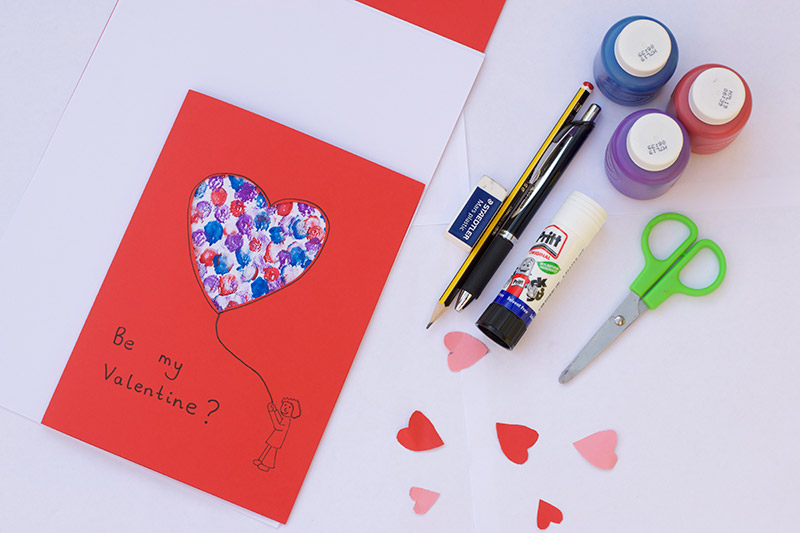 Easy Valentine Finger Paint Card
Disclosure: Contains affiliate links. Thank you for your support!
You will need:
• Paints (I used water soluble paints in a mixture of colours)
• Coloured card(I used red)
• Pencil
• Eraser
• Scissors
• Glue
Put a few different colours of paint on a paper plate or paint palette. Show your kids how to dip their finger into the paint and dab off the excess on a spare sheet of paper before printing on the white paper with their finger. Ask them to finger paint in lots of different colours over the paper. You'll only need less than half a page of finger paint pattern to make the card – but just let them finger paint away! Set aside to dry.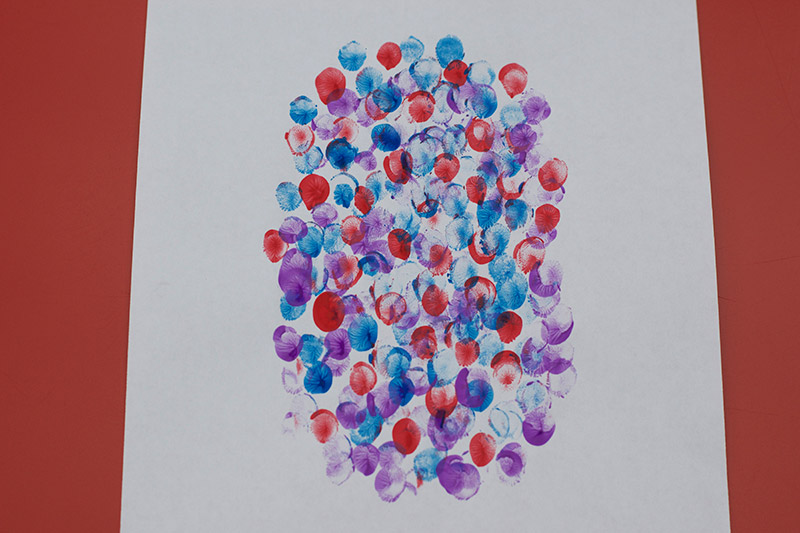 For the rest of the card use your judgement on how much your children do depending on their age.
Fold a piece of card in half. Use a pencil to draw a large heart on the front to make the balloon. Then draw a picture of a person below the heart, with a string attached to the heart balloon. When you are ready draw over the pencil lines with a fine black pen.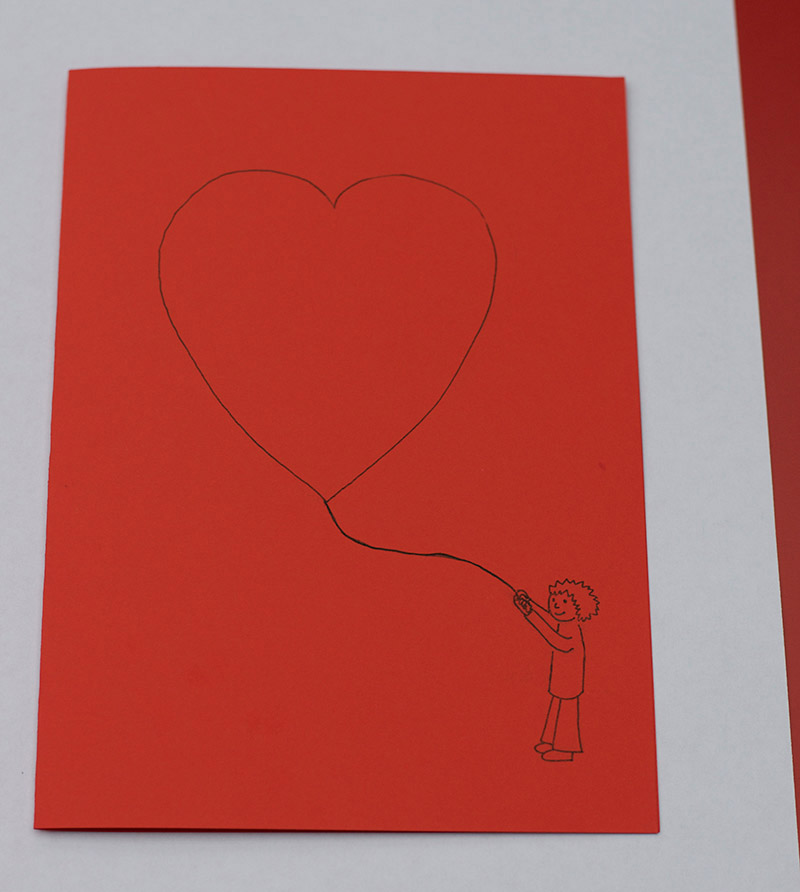 Carefully cut a hole inside the heart and cut around the inside of the heart.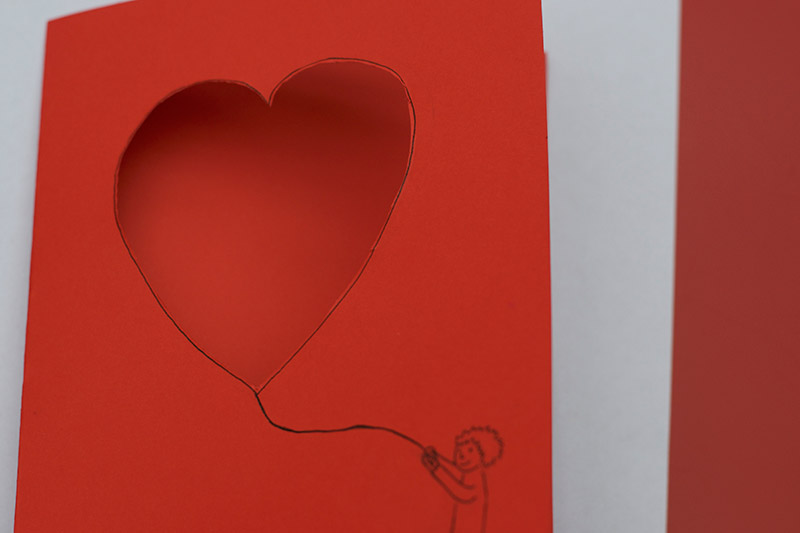 Trim the finger paint pattern into a rectangle big enough to cover the heart completely, but smaller than the card itself.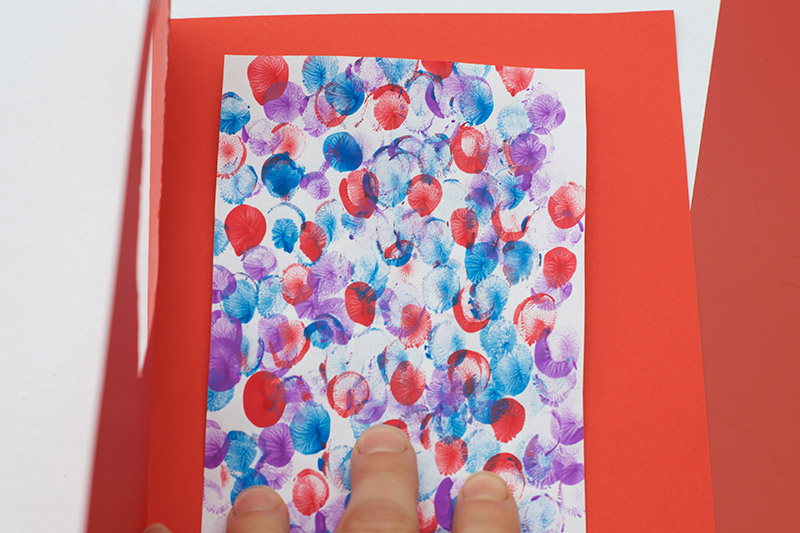 Open the card and stick the rectangle onto the back side of the front of the card, so that the finger paint pattern is revealed through the heart.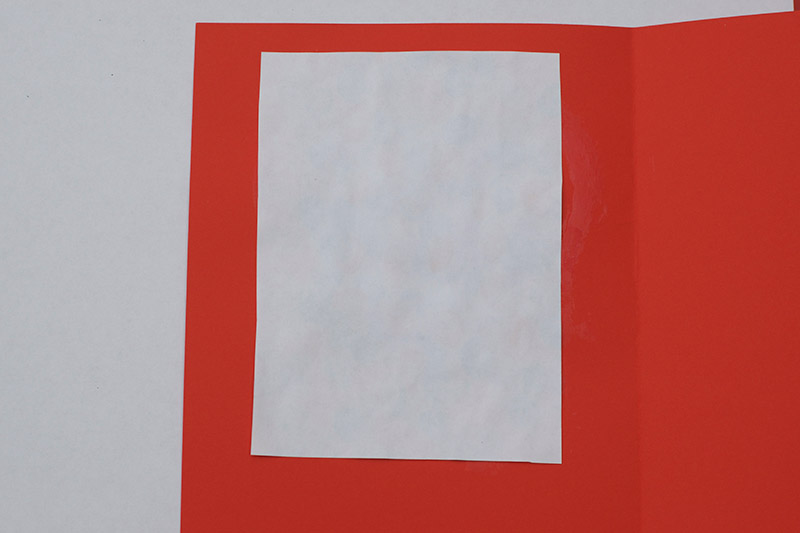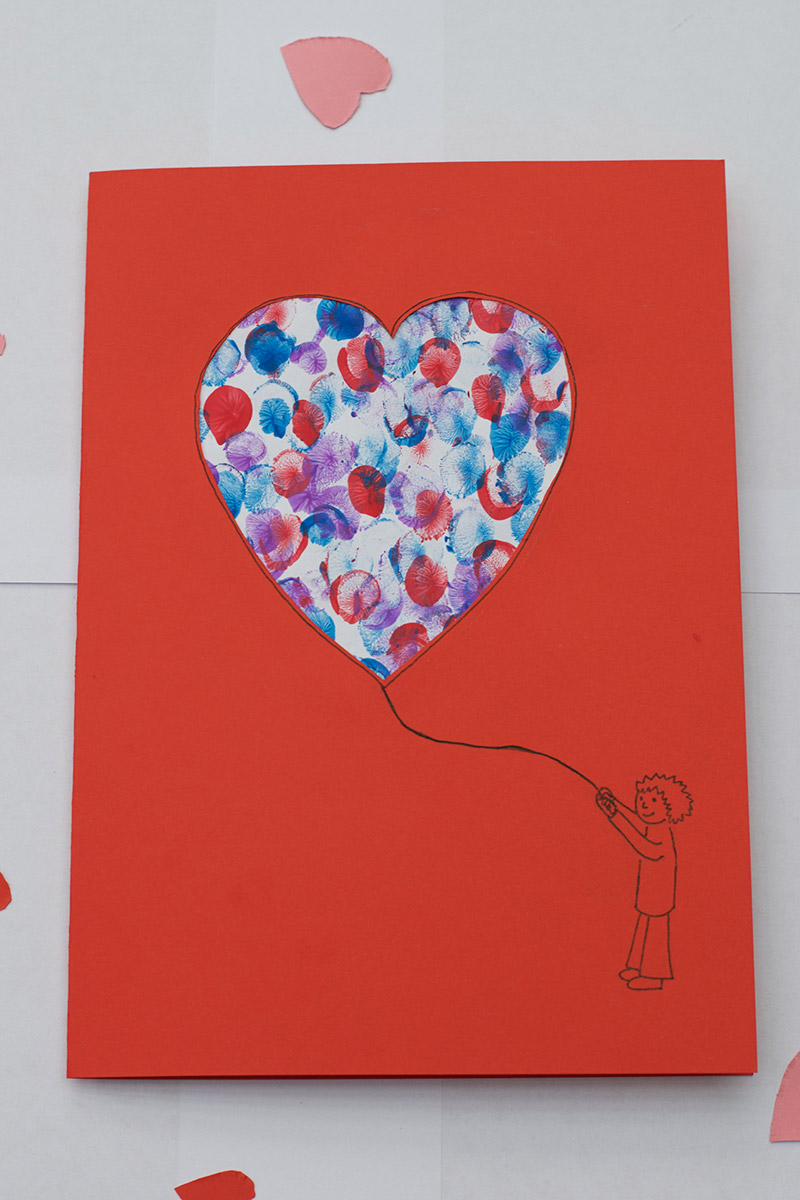 Go ahead and write a message on the front of the card. Then write inside the card for your valentine!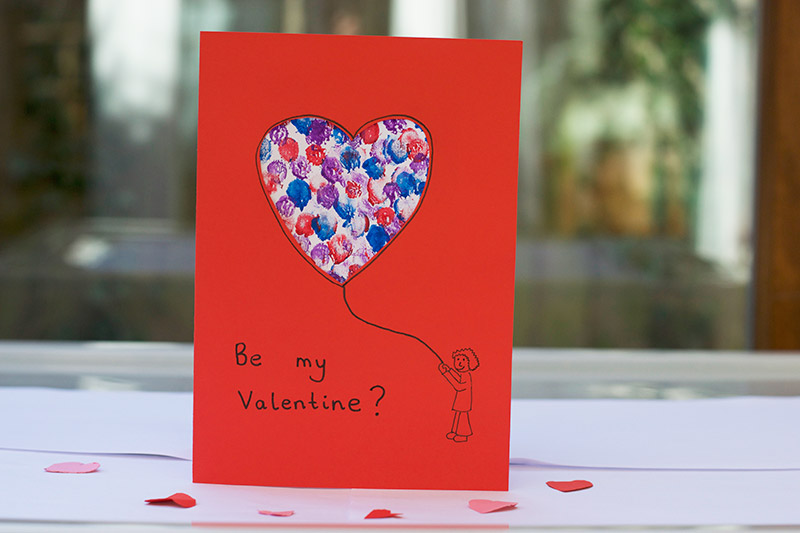 I hope you have fun making this easy valentine finger paint card!
Want to make this activity even EASIER!! Download your FREE PRINTABLE below. Just print and go!
Download A4 Size Easy Valentine Printable
Download US Letter Size Easy Valentine Printable
What other fun things will you do for Valentine's Day with your littles?
You might also like my post on How to Make Easy Layered Chocolate Hearts.
Like this post? Pin me!