Little Moments is where I reflect on all of the little things that have made me happy, thankful or inspired that week. I hope that I will also inspire you to do the same…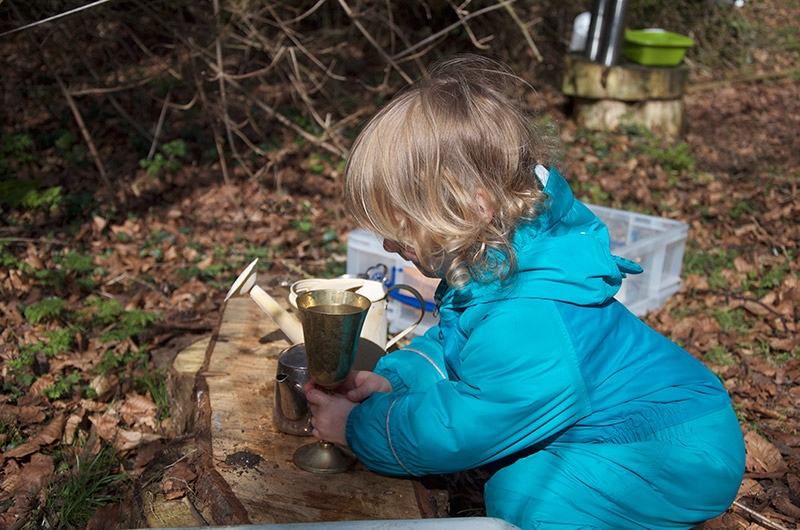 I'm catching up on the last couple of week's little moments. As we head into a holiday weekend here in the UK, it's nice to take a step back and think about all the happy little things that have happened lately. So here we go…
LP's imagination
LP's imagination is really developing at the moment, it's lovely to see. She spent ages at Forest School the other day pottering about in the mud kitchen. She filled the tea pot and poured 'cups of tea' into goblets. I love it when children's imaginations begin to evolve. Suddenly simple objects become whatever they imagine them to be.
Easter activities
I love any excuse to do little activities together, so we've been up to some fun Easter activities. On Thursday my sister and I made some chocolate nests with our toddlers. You'd think this would be a fool proof activity (!) but it was mild chaos and I even managed to burn the chocolate in the microwave 😉
BUT! It was great fun and the toddlers enjoyed it. I think my point is, no one does everything perfectly – I know I don't. But it's all about the DOING. I read somewhere once that it's not about what you do FOR your children, but what you do WITH them. I've been lately trying to be more present whilst I'm spending time with the kids. Sometimes a fun little activity is just what you need to do that.
Spring cleaning
I've been inspired by the lovely Naomi over at The Organised Life Project to get a bit more organised around the house, with her spring cleaning challenge. Cleaning often takes a back seat, as there's always so many other things to do! I do love to have a clean house, but always have so many jobs to do and find myself just vacuuming the same area over and over again!
It feels so good to get organised and make a plan. I recommend Naomi's site if you have any area of your life you need to get organised with!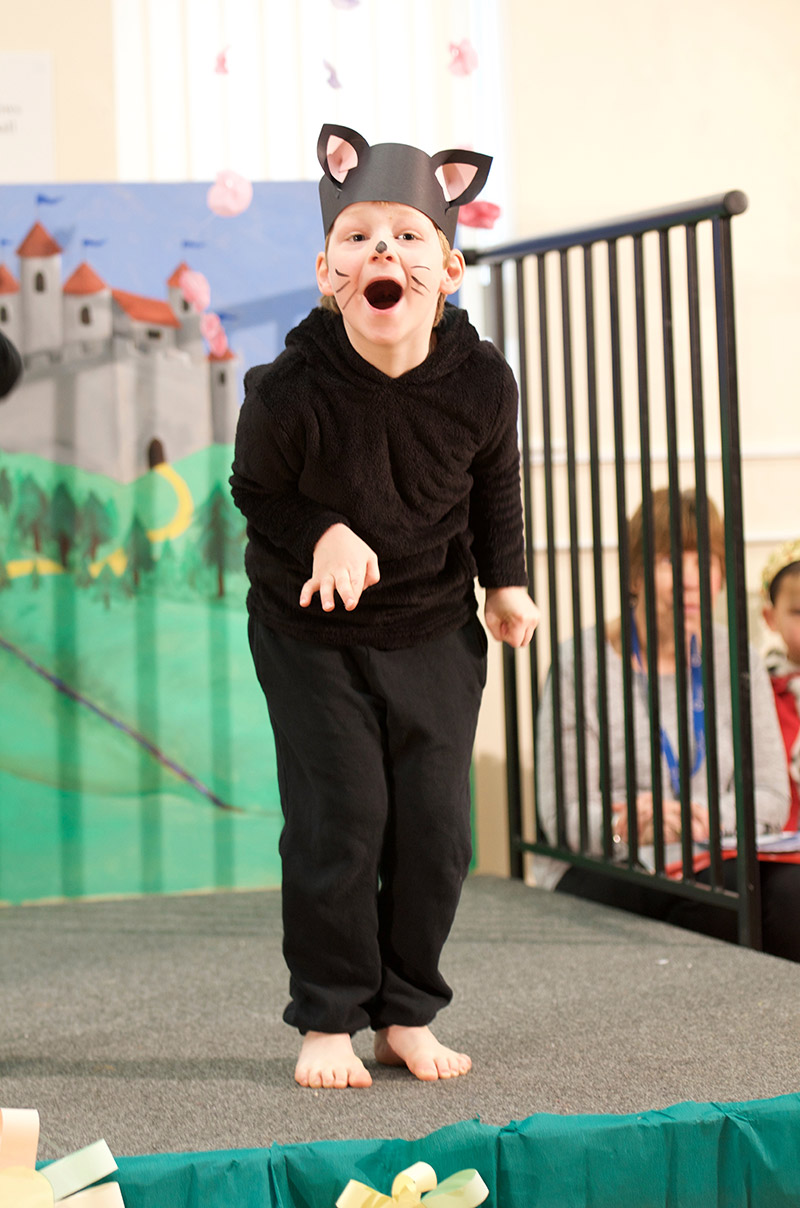 Little M's school play
Little M took part in his first school play earlier in the week. To say I am a proud mummy is an understatement! He was so confident singing and dancing up on the stage in his cat costume. It was such a poignant moment that showed just how far he has come and how his confidence has blossomed since our move last year.
Running
I've been getting back into my running lately. It's always so hard to fit exercise in when you have kids, but I've found every time I do I feel so much better for it. I've been building back up to long runs again and might even enter a half marathon soon (!) Watch this space!
New friends
I've started to make some new friends in our new neighbourhood. It's been great to meet other mums and start to feel settled again. It really does take time to get used to living in a new place, but things are already getting much easier.
This weekend we'll be doing plenty of Easter egg hunting and will be hiding a few more painted rocks too.
We're looking forward to a week together next week, as The Hubster is off work and Little M is off school. We're aiming to potter about at home and have a few little adventures together too!
Have you had a good week? What are you up to over the weekend?