Little Moments is where I reflect on all of the little things that have made me happy, thankful or inspired that week. I hope that I will also inspire you to do the same…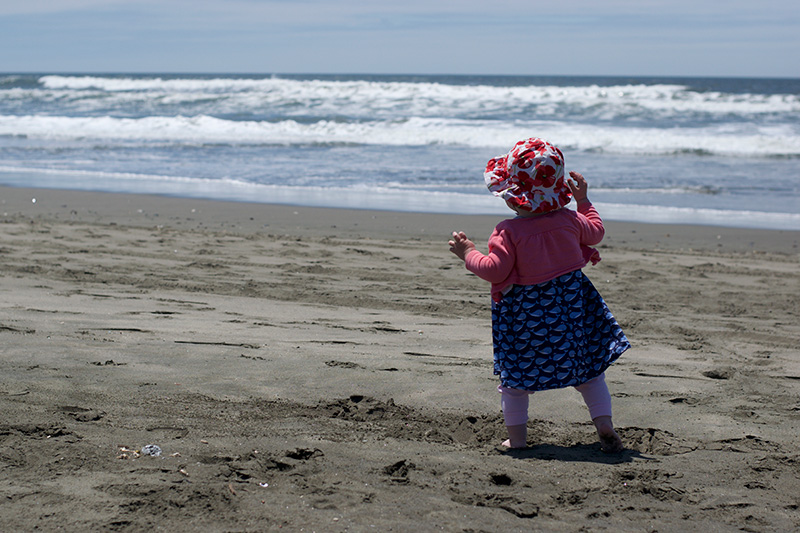 I feel like we've been really busy this week, but when I look back I can't think what we've done!
We have been to the playground A LOT, as Little M had a week off forest school. I've been trying really hard to appreciate the time with him this week. He suddenly seems so grown up and I'm secretly dreading the day we don't get to spend all of our days together. Although school will be a big adventure for him, I'll miss my little guy, so I'm treasuring these days all the more.
These are my Little Moments for this week…
Words
I read an article somewhere about REALLY listening to your children and soaking in what they say. Of course we all have moments where we are trying to do ten things at once, I know I do… But when I can I've been trying to really bend down, look in Little M's eyes and listen to him more. I feel like it's helped me connect with him better.
It struck me this week the cute way Little M still says some words. He enjoyed telling me about the 'Remtry Set' (Chemistry Set!) project he did with his daddy. I want to remember those sweet things! It struck me how his language has grown and developed so much. It doesn't seem a minute since he was saying 'Deeda' instead of 'Daddy'!
Photo features
I've felt myself falling into a bit of a blogging slump recently. I think it's down to tiredness and lack of time. I never want lack of time to be an excuse to not do anything, but I have felt very tired lately with one thing or another and this has made me feel more overwhelmed with it all.
It was therefore a great week to get a lovely boost from two fellow bloggers – with one of my photos featured on each of their blogs. Donna over at What The Redhead Said featured my Living Arrows photo of Little M in the forest on her blog. While one of my lovely blogging buddies Susie at This Is Me Now picked one of my photos over on Instagram as one of her #FunSeekingKids picks of the week. It really is the little things that give you a pick me up in blogging and it was lovely to have some of my photography recognised!
The Beach
Yesterday we decided to go for an outing to the beach. I couldn't believe how confident LP was marching out to sea! She set off across the beach and was all ready to dive right in! It was so sweet to see her so confident and adventurous – but I have to have eyes everywhere now! Little M accidentally got caught by a wave, whilst paddling, so we retreated back onto the beach! Little M enjoyed collecting stones and shells and LP enjoyed having a go on Little M's 'Spooner' board. It was so fun to hang out just the three of us.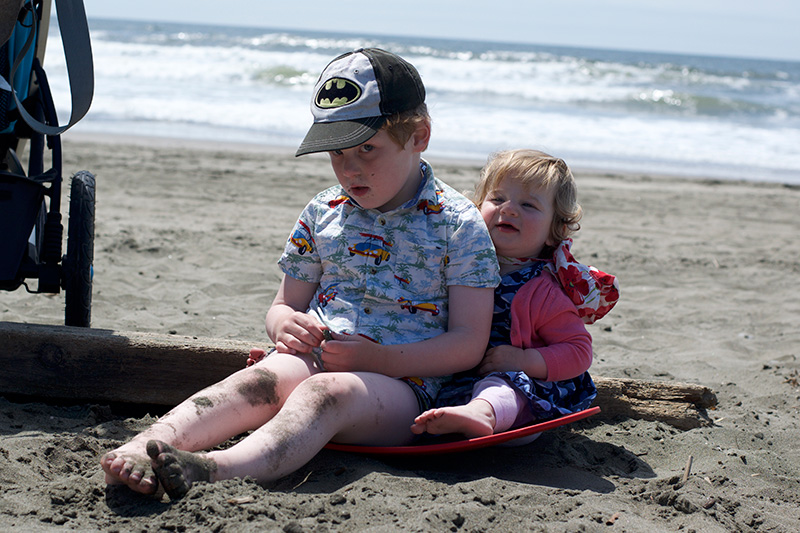 Indian Food
We had some yummy Indian food at a cafe at the weekend. I don't think we've had Indian food the whole time we've been in SF and I do miss it. Of course Little M mostly ate naan bread (!) but it was lovely to have some relaxed time together – and not have to worry about the dishes!
I love you
Little M is going through an 'I love you' phase. I've always said 'I love you' maybe a bit too much (!) – but now he's started to say it all the time too and I love it! It's even sweeter when he says it to LP.
Nearly swimming
I took Little M swimming on Sunday. Although he's confident in the water and loves swimming, he suddenly got upset about lessons and so we've been trying to take him more on our own. It was lovely to splash around and be silly and he is almost swimming by himself now. We need to keep it up!
That's it, it's Friday night so I'm off for some down time. This weekend will be some playground and pottering time again, then on Sunday it's Mother's day here in the states. Little M has declared we are having pizza, Oreos and a movie night – sounds perfect to me!
What have you been up to this week? What little moments have you been grateful for?