Little Moments is where I reflect on all of the little things that have made me happy, thankful or inspired that week. I hope that I will also inspire you to do the same…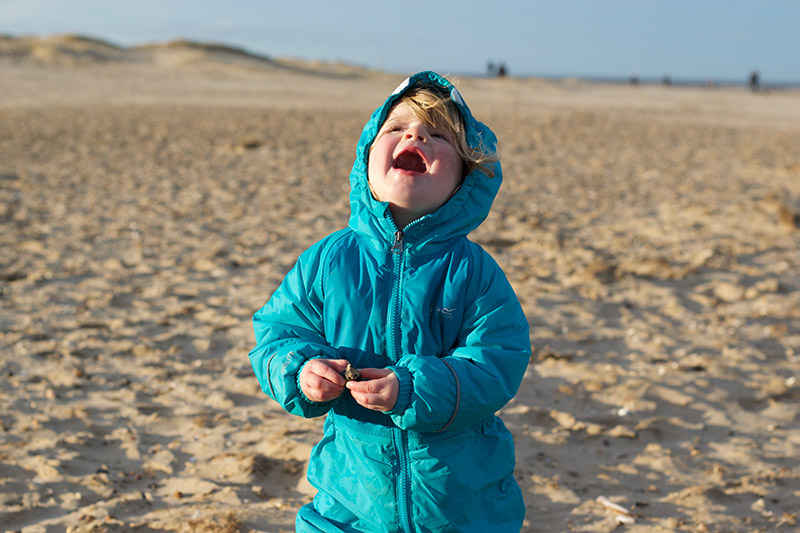 This week has really flown by, I'm having to think back a bit to what we got up to! There are a couple of things that really stand out though and I do love this excuse to record my happy moments every week. Have you had a good week? What were your highlights?
Here are my little moments for  this week…
The beach
We had a wonderful visit to the beach last weekend – to Wells-Next-The-Sea. I'm writing a little blog post about it, so I hope I'll inspire you to visit too! The kids had fun playing in the sand, spotting seals and walking amongst the pines – plus of course the obligatory fish and chips!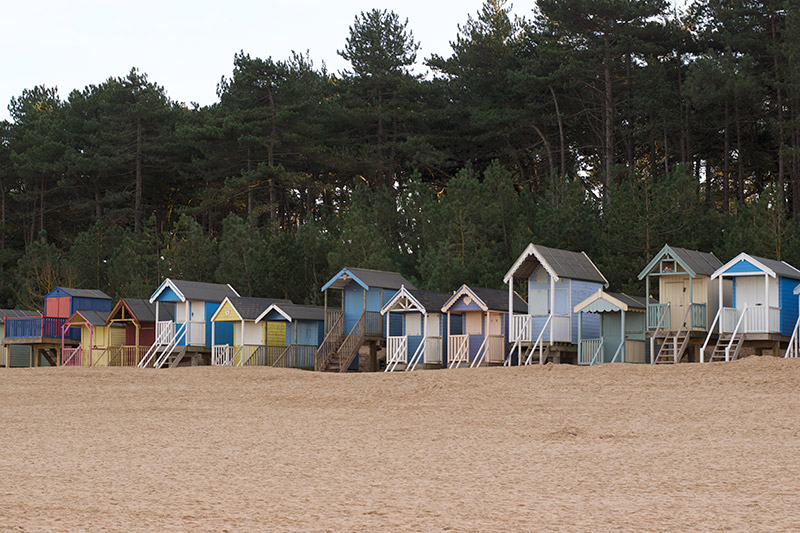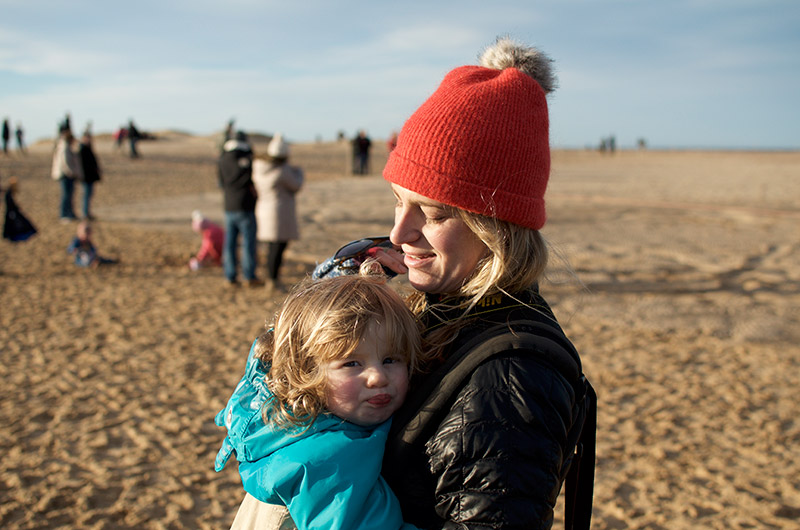 LP role playing
LP is coming up to 2 now (how has that happened?!) and is having a real explosion of role play. It's so sweet to watch. She got a little play kitchen for Christmas and likes to busy herself cooking away! The latest this week is she loves looking after her babies. Now I am all for gender equality and giving children to the choice to play with whichever toys they would like – both of the kids have legos and their own dolls. But with no encouragement she has been starting to fuss over and look after 'her babies'! Changing their nappies, giving them milk – very sweet!
Play dates
We've had a couple of play dates this week and it's so lovely to see Little M making new friends. Sometimes I forget that he's only been in the country for just over four months! He's had so much change and just taken it all in his stride. I'm so happy that he has some lovely buddies and seems truly happy and settled. That's all we want as parents isn't it?
Seeing my sister
I don't know if I've mentioned before, but we are so lucky to now live round the corner from my sister! Before we moved back to the UK I hadn't seen her for 3 years – and we'd both had babies in that time. It was really hard at times. Now she's just around the corner and I love it! We hang out with our girls all the time and I love that they are going to grow up together.
Litter picking
Now this sounds like a funny highlight I know! But lately I've been getting fed up with seeing bottles and cans scattered around when I go running. Plus we've seen so much in the news lately about the big issue of plastic waste. I've got a bit, well, obsessed with it! When I go running with the stroller I'll take a bag with me and pick up a bag of rubbish as I go along. It sounds a very smug thing to do, but really it only takes a few minutes of my time – and I love that I am setting an example to LP and hopefully making a difference too. I just discovered this week that apparently there is a new Swedish trend for this – 'plogging'!
A blog pick me up
I had a lovely blog pick me up this week from a blogging buddy over at Little Worlds. You really must check out her blog! She gave me some much needed encouragement about my new blog direction. It reminded me that no matter how confident we feel in what we want to achieve, having the support of others makes all the difference.
This weekend we are mostly pottering about at home – perhaps baking and crafting a little. Hopefully some fresh air on Sunday, probably somewhere local.
How has your week been? What are you up to this weekend?