Little Moments is where I reflect on all of the little things that have made me happy, thankful or inspired that week. I hope that I will also inspire you to do the same…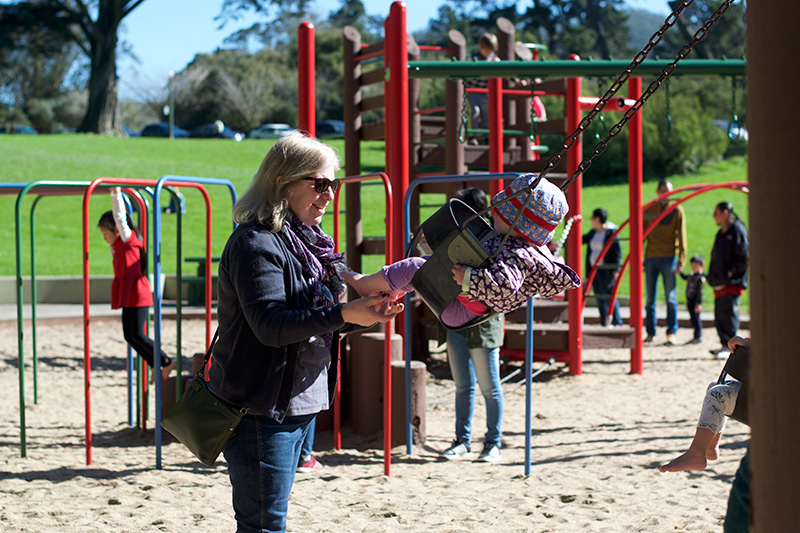 We've had an up and down week. It started with awful colds and lots of rain, but then has finished with bright sunshine and seeing my parents for the first time in over a year! We are now looking forward to a couple of weeks of fun family time.
Despite being poorly, I've had lots of lovely little moments this week:
• The Botanical Gardens
We had fun exploring the Botanical Gardens together on Monday. It was rainy and quiet – perfect for hanging out for a while. The gardens are well worth a visit if you are in San Francisco.
• Disney Movies
I just love that Little M is at the age where he can enjoy Disney movies now! I had an awful cold at the start of the week and the weather was really rainy, so we had a Disney movie on a couple of afternoons. We are especially into Finding Nemo and Finding Dory at the moment!
• More Blogging Features!
I feel like I mention these every week, but it really does lift me with my blogging so much when people feature me. What the Redhead Said picked one of my Living Arrows photos to feature this week. Then my Easy Stencilled Whale Cards were featured by Whimsical Mumblings as her favourite post on her #MakeItLinky. Thanks ladies!
• Alfie Stories
Little M has a big book of the Shirley Hughes 'Alfie and Annie Rose' stories. He loves them and I'm really enjoying snuggling together at bedtime to read them. I have fond memories of reading the Alfie books when I was a child. I love that I am creating new memories reading them with my own children.
• Sunshine
It has rained the whole week, until the sun came out just in time for the weekend! Amazing what a bit of sunshine can do for your mood.
• My parents!
Saving the best for last… my parents arrived from the UK at the end of week! I haven't seen them in 15 months and it's the first time they have met LP. Safe to say they are in love!
We are looking forward to a chilled weekend as a family, probably at the playground and the beach! I also need to start getting organized for LP's birthday next week!
What little moments have you had lately?
I'm linking this post up with Katy and Sian and their #HappyDaysLinky.

(Visited 64 times, 1 visits today)