It's a fresh new year and time for a fresh new Living Arrows project!
Living Arrows is a photo project celebrating childhood. The project takes its name from a poem by Kahlil Gibran, "You are the bows from which your children as living arrows are sent forth." Every Monday everyone who participates in the project shares one or more photos of their children from the previous week.
Every week  I will be sharing a photo of each of my children. I love the opportunity this project brings to really focus on my photography.
This week's photos are appropriately both taken as we saw in the new year last weekend.
1/52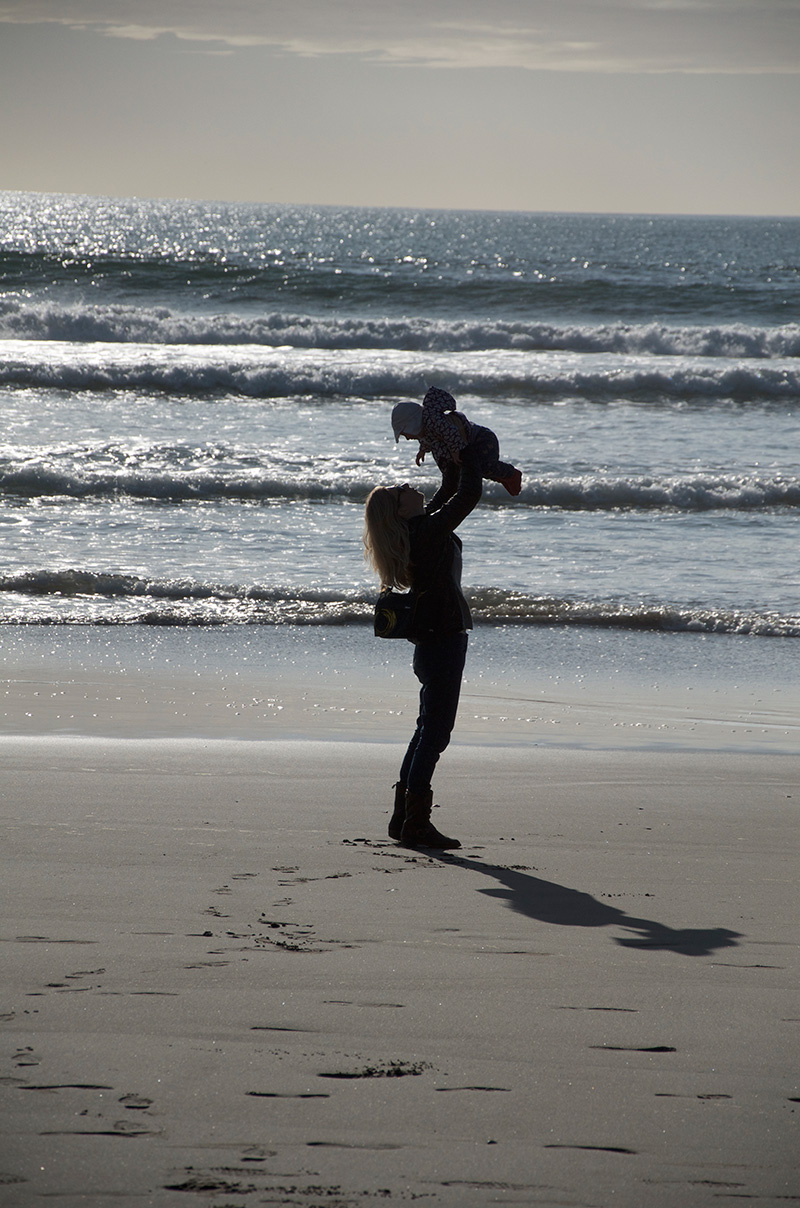 On New Years Eve we had a fabulous trip to one of our favourite beaches – Stinson Beach. I walked down the beach to watch the waves with LP. It was the first time I had seen her really notice the ocean. She smiled and laughed at every wave and it truly was one of those magical moments.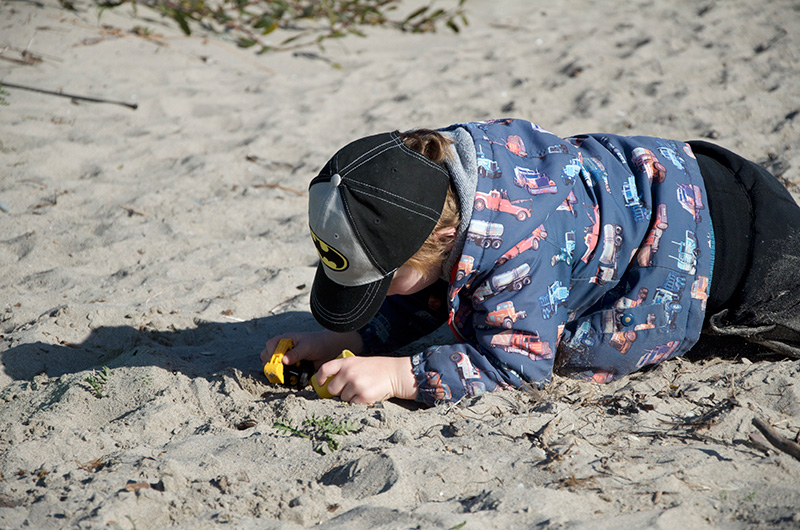 Little M is so at home on the beach. Give him a few diggers and he'll stay all day if he can! It was so lovely to watch him concentrating on his little projects.
We had a fab day and followed it up with a pizza dinner! Driving back over the Golden Gate Bridge we saw the city all lit up and it just felt so – magical.
I have never been a big fan of New Years Eve, but now I have a family I actually love it. We have started the tradition of spending New Years Eve as we mean to start the new year – with real family time.
We've had a hectic Christmas holiday. Like everyone with young kids we have ups and downs, fun days and difficult days. The Hubster and I both thought we'd have time to do lots of our own projects over the holidays – as well as spend time together of course.
In the end, it all seemed quite hectic, what with getting ready for Christmas, wrapping and unwrapping, eating too much sugar, birthday parties and lots of excitement!
But the days we went out together and spent quality family time together are the days I enjoyed the most – and will remember the most.
So with that, here's to lots of family time for us all in 2017!
"You are the bows from which your children as living arrows are sent forth." Kahlil Gibran