This week's Living Arrows are a reflection of our relaxed Sunday evening. After a weekend of pottering about at home and in the park, we had a movie night. Little M chose one of his favourites – Toy Story 2 (the one with Jessie the cow girl!)
After the movie both the kids had fun trying on cowboy hats. They are left over from a Halloween when we all dressed as Toy Story characters!
19/52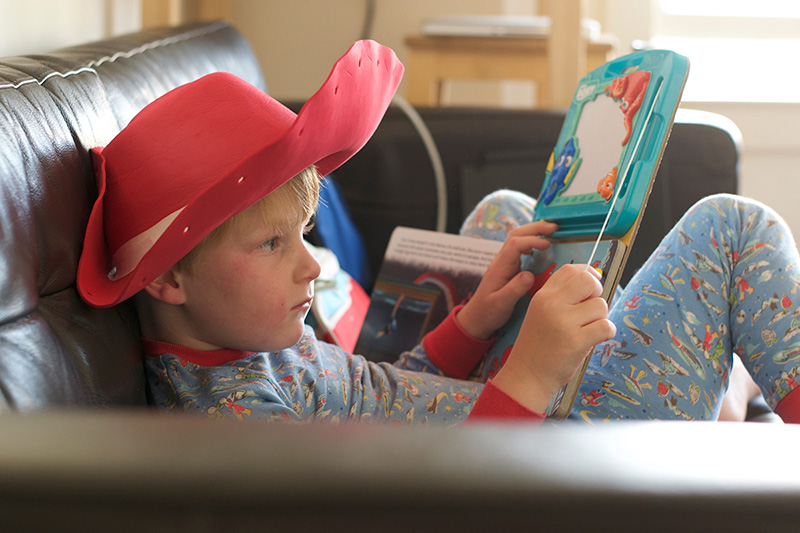 Little M stuck the Jessie hat on and enjoyed looking at his new puzzle book, while the movie finished.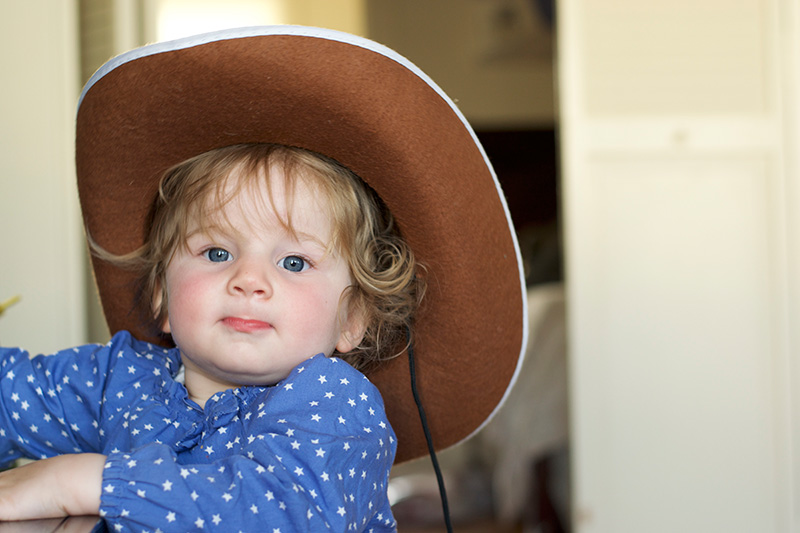 LP loves putting on hats! She copies her brother in everything he does – so enjoyed walking around with the Woody hat on!
Here are my Living Arrows photos from 2017 so far. Come and follow me on Instagram for more photos of childhood moments, activities and the outdoors!
"You are the bows from which your children as living arrows are sent forth." Kahlil Gibran