Here are my Living Arrows photos for the last couple of weeks – and some of the things we have been up to.
29/52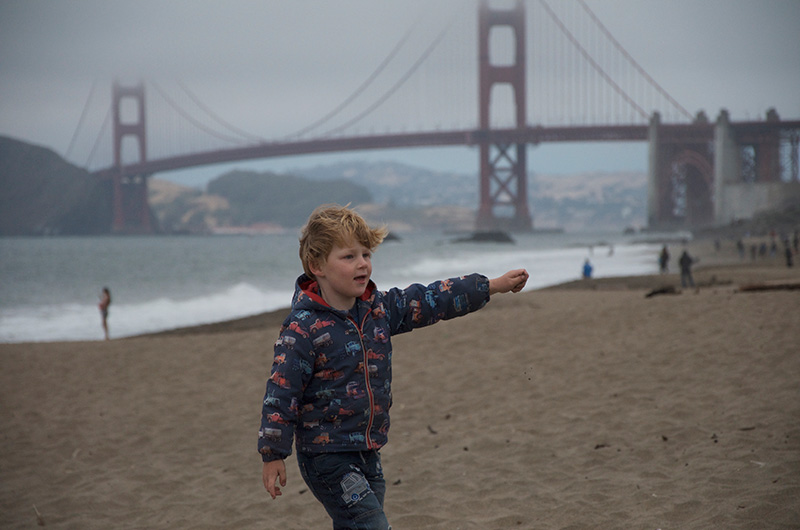 We visited Baker Beach a couple of weekends ago – a great little beach right next to Golden Gate Bridge.
It's popular with tourists trying to get a good pic of themselves next to the bridge! Unfortunately it was a bit of a blustery windswept day once we got there! We still had fun, but it wasn't great for smiling kiddy photos!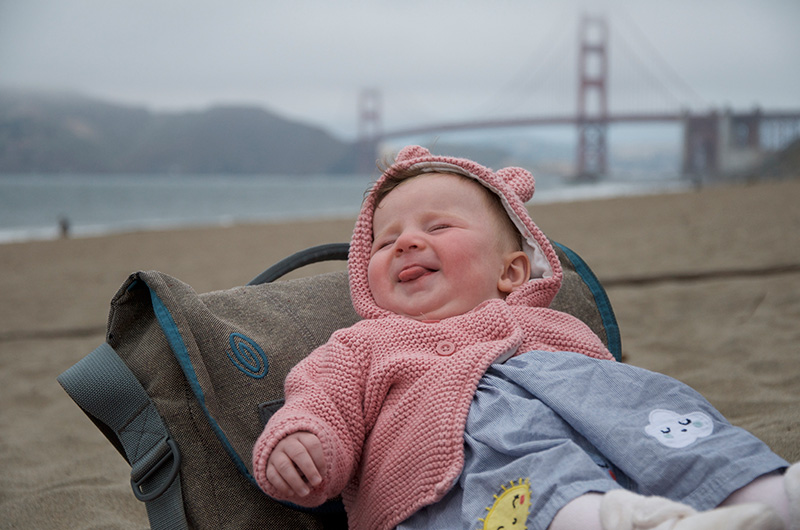 We were hoping for a cute posed pic of LP in front of the bridge – she was in her posh dress and everything! However it was a bit windy and she just wasn't in the mood.
Ah well. Next time. Still love this hilarious shot of her with her tongue out though!
30/52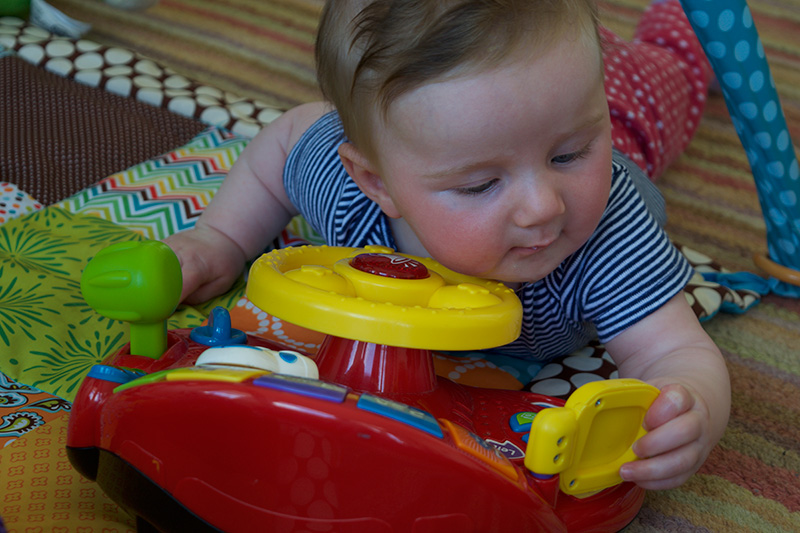 At five months LP is getting more and more 'in to' everything! I love this picture as it sums up her new found curiosity for the world around her. Maybe it also shows she's a daddy's girl with this intense interest in cars too…
There is officially nothing that Little M loves more, than to play in the mud. (Well perhaps to play with trucks in the mud!) Here he is running through the mud in one of his favourite leafy (and muddy!) spots in the park.
That's it for now. You can check out the my Living Arrows photos so far if you like.
"You are the bows from which your children as living arrows are sent forth." Kahlil Gibran