Time for Living Arrows again!
We went for a visit to the pumpkin patch on Sunday. We had such fun and took lots of pictures, especially of LP who enjoyed her first pumpkin experience! I know, I know, it's the typical 'adoring parent' thing to take cute pictures of your baby at Halloween! But really, I mean, who can resist?! We saw lots of babies all dressed up and posed for the camera – very cute! I'm planning to use one of our photos for next years family calendar!
I think I'll post a few more pictures in a separate post for anyone who is interested, or who is in San Francisco and might be thinking of a last minute trip to the pumpkin patch this weekend! In the meantime these are my picks for Living Arrows – capturing moments of childhood.
43/52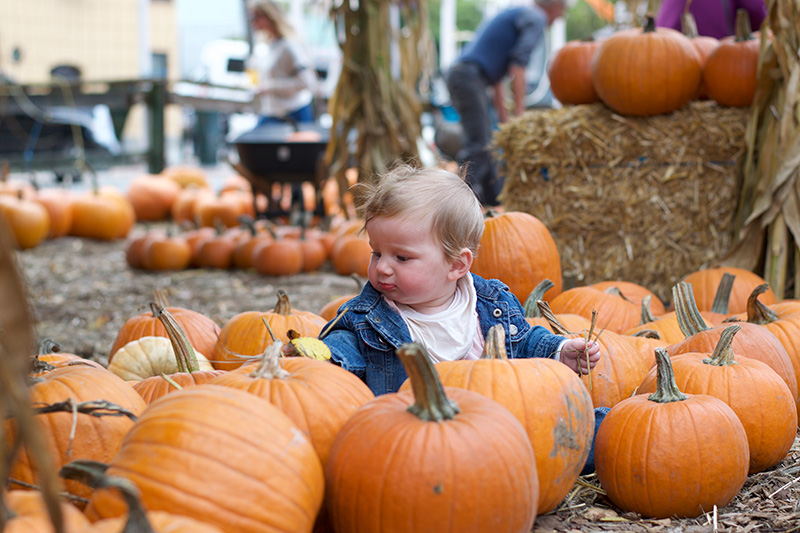 LP was fascinated by the pumpkins, but even more fascinated by all of the sticks on the ground. Of course what you don't see here is me rushing to her in between shots to stop her putting the sticks in her mouth!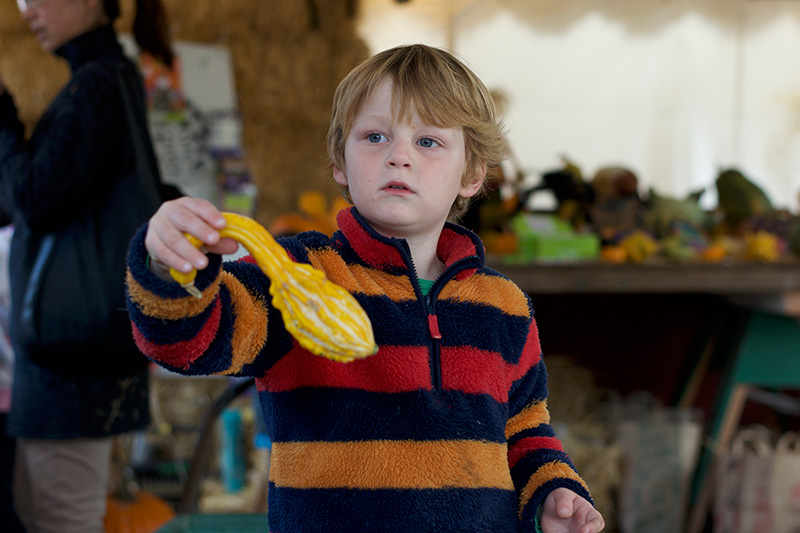 Little M loved the pumpkin patch, but was mostly far too busy to pose, or even stop for the camera! I like this one, as although it's not the most amazing photo, it will always remind me of the 'pumpkin' that he picked out to buy. (Actually it's a type of gourd – I think…) He noted that it even came with 'it's own handle'!
Have you visited a pumpkin patch this year?
Here are all of my Living Arrows photos from 2016 so far.
"You are the bows from which your children as living arrows are sent forth." Kahlil Gibran