Moments of Gratitude is where I reflect on all of the things that have made me happy, thankful and inspired that week. I hope that I will also inspire you to do the same…
I've been feeling a bit run down this week and as a result have developed a horrible cold – not a great way to start a gratitude list you might think! But it's funny how it's when we are feeling a bit poorly or down in the dumps that we feel most grateful for the little moments – and most importantly the people in our lives who make those little moments happen. This week I have felt even more grateful to have The Hubster and Little M in my life.
This week has also been a reminder for me to be grateful for my general good health – it's only a cold after all! – and make sure that I respect and nourish my health and well being. Having a cold and feeling a bit sorry for myself has told me that this is a sign from my body to slow down, look after myself, my family and the baby girl I am growing. Everything else can wait.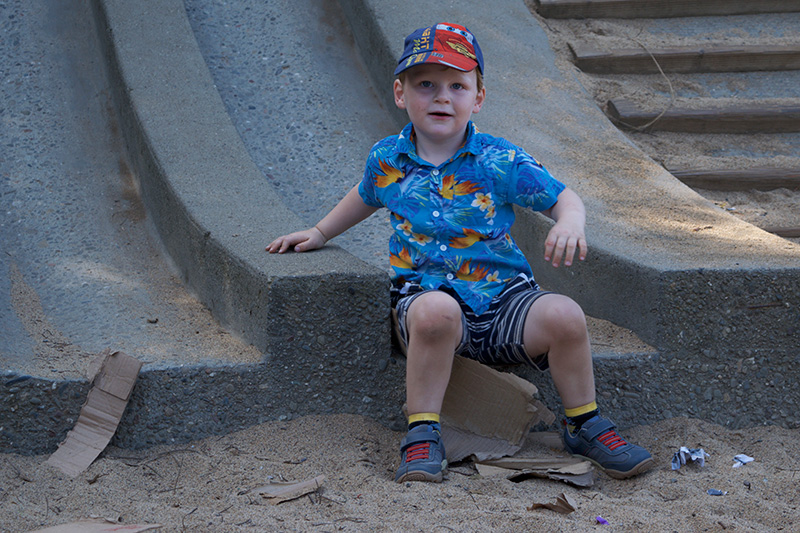 These week I have loved these moments…
• Watching Little M climb up and slide down the big concrete slide all by himself – Mummy was not needed to climb up to be on standby! The look on his face when he reached the bottom said it all – proud!
• The Hubster bringing me a cup of tea in bed every morning this week – I've never been so grateful for it!
• Making some Spider Halloween Muffins with Little M – we haven't baked much together before and it was so much fun! Recipe and photos to follow on the blog soon.
• Little M climbing up the 'big ladder' at the playground – ok so you sort of had to be there for this one. But he has been watching other kids climb up this huge ladder for months and finally went for it, so it was a BIG DEAL!
• Being inspired with some ideas for my blog redesign. I've been wanting to make some changes for a while and am getting excited now I have some ideas of how I want it to look. Watch this space…
• Enjoying chatting and knitting with friends – it's official, I'm in a knitting group!
• Watching the construction down the road with Little M… well I have to say this wasn't really that interesting to me after more than a few minutes! But his enthusiasm was so infectious that it made me smile, I couldn't help but be excited for him! We then enjoyed spotting all the vehicles he had seen in his book at home. If you have a construction fanatic at home you might like my post: 5 Signs Your Kid is Obsessed with Construction Vehicles.
• Having a little bit of Mummy time today to put my feet up and write this post – the first step towards looking after myself (and thank you to The Hubster!)
What were your moments of gratitude this week?