There have been lots of little moments that I have been grateful for over the last month, I just haven't had much time to write about them. So instead of a weekly list I thought I'd have a look back at all my moments of gratitude for the month of March.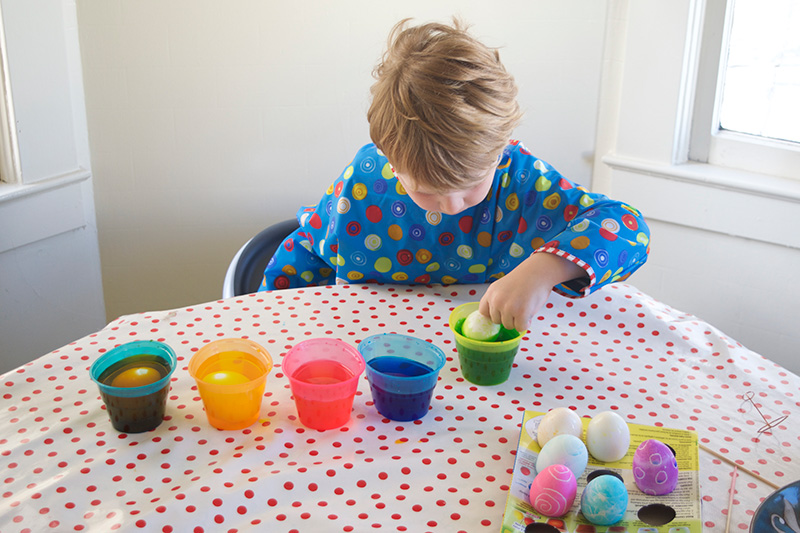 I find that looking back at the little things that have made me feel grateful or inspired, makes me realise how much has actually been going on in my life.
When you have young children it can sometimes feel as though the days move very slowly and nothing much really happens. But as we all know, the years go by far too quickly. And I know that when I look back in the future, I will see that it is actually the little moments that add up to be the most important times in my life.
In the last month these are the moments I have been thankful for…
• Seeing LP's first smile! Suddenly it makes those first difficult weeks with a newborn feel all the more worthwhile. Now she's smiling all the time and it makes my heart melt.
• Dying Easter eggs with Little M. I have never seen Little M have such excitement about one activity! He was talking about it the night before and couldn't wait to dye his eggs at eight o'clock the next morning! Luckily, he thoroughly enjoyed it as much as anticipated!
• Discovering the blog Queens of Constance. She's all over social media, so most of you have probably already heard of Constance Hall. But I hadn't heard of her until recently and couldn't have discovered her blog at a better time. Constance's blog is all about supporting her fellow 'queens' through motherhood and being a woman in general – all with amazing humour and open mindedness. Just what I needed in my low moments as a new mother of two! Check out her blog if you haven't already!
• Having a photo featured on one of my favourite blogs YouBabyMeMummy. I love following Aby's blog, so it was a real honour to see one of my pics of Little M pop up there!
• Feeling so proud of Little M for deciding to leave his pacifiers for the 'Paci Fairy.' We thought the time would never come and didn't want to push the issue with a new sister in the mix. But Little M decided himself that he wanted to write to the 'Paci Fairy' and ask her to exchange his pacifiers for a garbage truck. We were so proud of him! There were a couple of rough nights, but he did it and now has a glorious new truck to show for it! Funny – I sometimes feel a bit wistful about his pacifier finally going though. Suddenly he's not a baby any more.
• Seeing Little M's love for his little sister. As the weeks have gone by Little M has really grown to love his sister. Yes, we have our moments, don't get me wrong. I won't sugar coat it, I wouldn't leave them in a room alone together yet… he has got frustrated and cross with her at times. But – he also clearly loves her. He kisses her and cuddles, her, gives her his toys and gets so concerned when she gets upset. I can't wait to see their relationship grow and blossom.
• Little M choosing to go on the 'big swings' at the playground. Isn't it funny how seemingly little things end up feeling like such huge milestones to us mummies? It feels like suddenly I've looked around and Little M is growing up. He's on the big swings! Goodness, what will I be like when he's twenty?!
• LP sleeping 6 hours in a row at night! I've probably jinxed it by writing about it now (!), but so far LP has been a great sleeper and has only been waking once a night. With two kids to look after all day and little help, this has been a real godsend. She has been an absolute star! (Now I really hope I haven't jinxed it…)
What moments have you been grateful for lately?
I'm linking up with Katy and Sian and their #HappyDaysLinky.