So you might be wondering why I seem to have dropped off the blogosphere, or maybe even the planet, for a while? Or perhaps I'm flattering myself and you didn't actually notice my absence…!
Well, anyway… regular followers over on Instagram and Facebook will have heard that there have recently been some big changes in our family – a new chapter. No, we are not having another baby (!) – we have instead moved thousands of miles across the ocean, from San Francisco to the United Kingdom.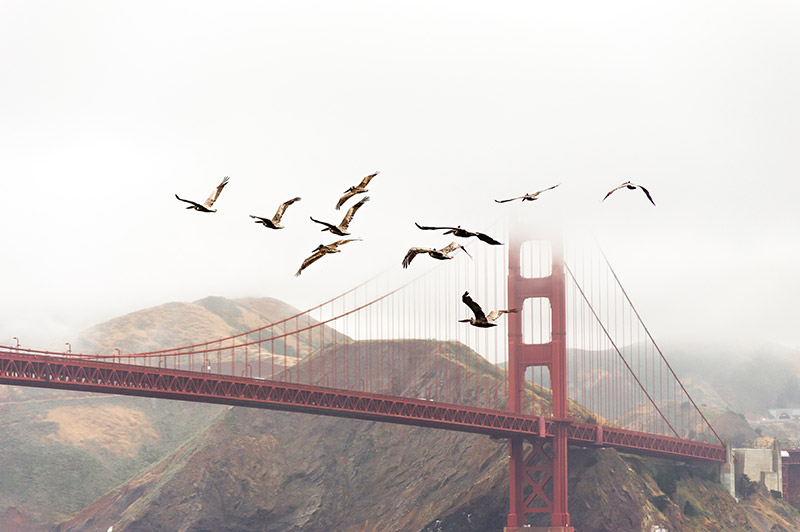 Now The Hubster and I are both British, so you'd think this wouldn't feel like a big deal. But coming home HAS felt like a big deal. It's the end of one chapter and the beginning of a new one for our family.
I don't normally write much on the blog about my personal stories. But I know lots of people have been interested in our move, so I've decided to write a little bit about it.
So here we go, A New Chapter for Our Family – Part 1: Leaving San Francisco!
It feels so significant really. I had my children in San Francisco. I started the blog in San Francisco. Leaving has felt like a real uprooting – despite having good reasons for it.
A few sentences can not sum up our entire time in San Francisco – I need to write a whole post on all the reasons it is such a wonderful place to live. The sunshine, the temperate weather, the beach, the bay, the park, the open and accepting culture, the innovative and 'can do' attitude.
There's a reason for the title of Tony Bennett's famous song 'I left my Heart in San Francisco.'
I don't know a single person who hasn't fallen in love with the incredible city by the bay. Although we had our reasons, leaving San Francisco has wrenched my heart too.
So, what's our story?
We arrived in San Francisco in 2011 – supposedly for 2 years! – but ended up staying 6 and having 2 children!
Honestly, San Francisco is such an incredible place to live and to be with children. We could have seen ourselves staying longer. Living in San Francisco is so easy in so many ways. No seasons, lovely weather, an outdoor lifestyle. Endless days in the fantastic Golden Gate Park, which I think I miss more than the city itself. I sometimes felt like I was in a time warp. Time literally stood still, as the sun filtered through the trees that we played beneath. I even embraced the famous fog, which was so refreshing on a warm day and so mystical as it rolled in off the ocean. What's not to love?!
I'd always wanted to live abroad and I really think it's something everyone should do – at least once in your life. The biggest thing have I gained from living in San Francisco is a new perspective.
It's a cliche, but travel really does make you see the world differently.
I'm so grateful for the opportunities I had in San Francisco. I worked in museum education for a while – something I'd always wanted to do. I spent so much time having adventures with Little M and later with LP. Despite the cost of living, we made sacrifices so I could be with my children. We made so many amazing memories as a couple and then as a family. Memories I will always treasure.
BUT. In the end we had to make a decision about our future as a family and decided for many reasons that our next chapter was back in the UK.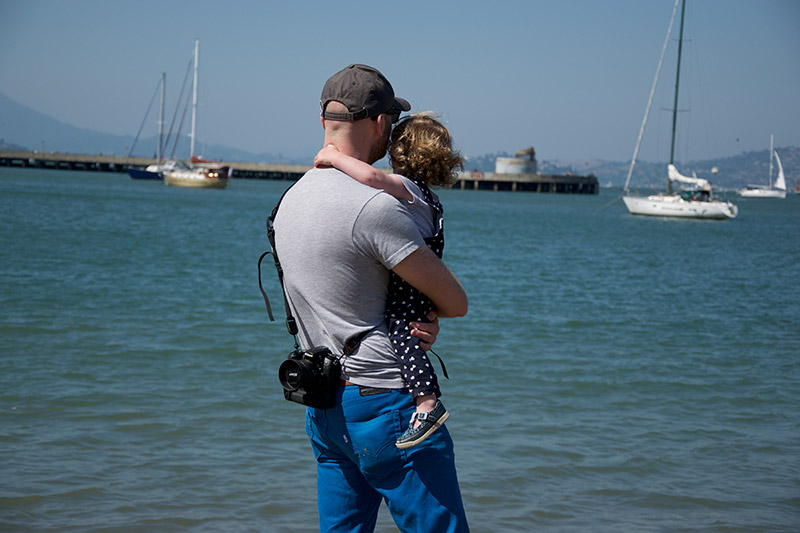 Why did we decide to leave?
Despite it's outer sparkle, San Francisco is an incredibly hard place to live as an 'ordinary' family (whatever that may be!) The cost of living is sky high. Apartments are the size of shoe boxes – if you're lucky enough to win the battle of the renters in the first place! As a family of four, we squished into a one bedroom apartment. We had no laundry facilities, no car and no family help even remotely nearby. With rocketing rent, moving further out of the city is just as expensive an option – with the added hassle and expense of commuting into the city.
Although I loved my job it didn't really pay enough to justify the expensive child care. I ended up working at the weekends, to have the best of both worlds. But for a long time this was very hard and we had to squeeze family time in between working hours.
After our second baby, I didn't return to work, as my visa would no longer permit me to work. (What a shame, I know…!) But I knew I'd want to work again eventually, so this was another reason for wanting to return to the UK.
We had a fantastic last year. Ironically we left on a high. Things got easier financially. I wasn't working. We were able to relax more and have more adventures as a family.
But still – every time we had a visit from a family member, it hit home how much we missed family and friends. Living abroad is wonderful and inspiring. I would absolutely be open to living abroad again! But there were downsides too.
However much we loved San Francisco, we just knew the next chapter for our family was back in the UK. So, in the last 3 months we have been very busy and have made it happen.
How did we do it?
The Hubster got a job. Ever focused, he literally applied for a handful of jobs and within a couple of months had a job offer in hand – what a guy!
We cleared out our one bedroom apartment – which despite being the size of a shoe box, took alarmingly longer than you would expect. With a little help from friends, we more or less did the whole international move ourselves. Nearly everything was sold. Furniture, toys, clothes… Thank goodness San Francisco has such an incredible re-using culture – easy to palm things off on someone else! We packed the precious things and the practical things and shipped them off.
Then, we got on a plane with eight suitcases, two children, various strollers, car seats and baby paraphernalia and flew to London.
Honestly, I can't believe that we did it. I think it's one of my biggest achievements after child birth!
I miss San Francisco already. The sun, the busyness, our friends. But I am so happy to be back with our family, to see people we have not seen for so long. Family matters to me and I think even I didn't realise how much I had missed everyone back home.
If there was any lingering doubt, when I saw the look on my son's face when he saw his granny and grandpa at the airport, I knew absolutely that we had made the right decision.
Ultimately, leaving San Francisco has shown me that it really isn't where you are it's who you are with. I have my wonderful little family – and so long as they are happy, I can be anywhere in the world.
So actually, I don't think I have left my heart in San Francisco after all… although I've definitely tucked a little piece of San Francisco in my heart. All those memories, friends and experiences from the city by the bay. They will be with me forever.
Look out for Part 2 of this post: Arriving in Cambridge!
Have you ever lived abroad? Or returned home again? Any tips on starting out somewhere new?
Photo credit: Andrew Ruiz courtesy of Unsplash