So I think it's probably about time I made this announcement…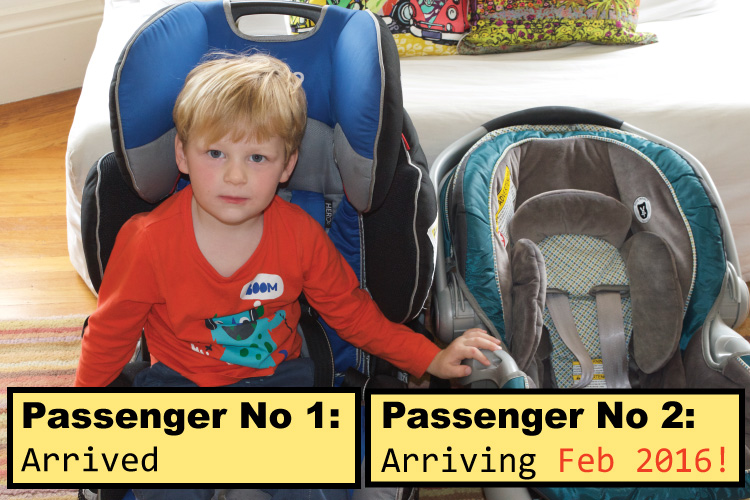 That's right – another member of the Little Fish family is on the way next year, February 2016!
We are of course very excited, as well as a little bit nervous about the idea of having another baby abroad (well, let's face it, just the idea of having another baby full stop!) – but mostly just excited!
I am happily out of the tiredness and nausea of the first trimester and (although I wouldn't quite describe myself as glowing) am feeling much more energetic and back to my normal self. We don't know the sex of the baby yet, so don't read anything into the blue infant seat – it's Little M's old seat, so no clues there! We'll find out in a couple of weeks.
I'm really looking forward to sharing bits of my pregnancy journey with you. So expect future posts on the ups and downs of being pregnant, having a baby as an expat and living in small spaces with kids (I'm looking at you fellow San Francisco dwellers!)
I'm also looking forward to hearing any tips and ideas that you all have to share with me.
Have a great weekend everyone,
Rosie