We were recently lucky to be invited to Roarr Dinosaur Adventure in Norfolk.
Both my children are huge dinosaur fans and were beside themselves with excitement to explore a whole world of dinosaurs!
Do you have a dinosaur lover in your family? If you are visiting Norfolk anytime soon, Roarr Dinosaur Adventure is a must visit for young paleontologists. Let's face it, that's most young kids!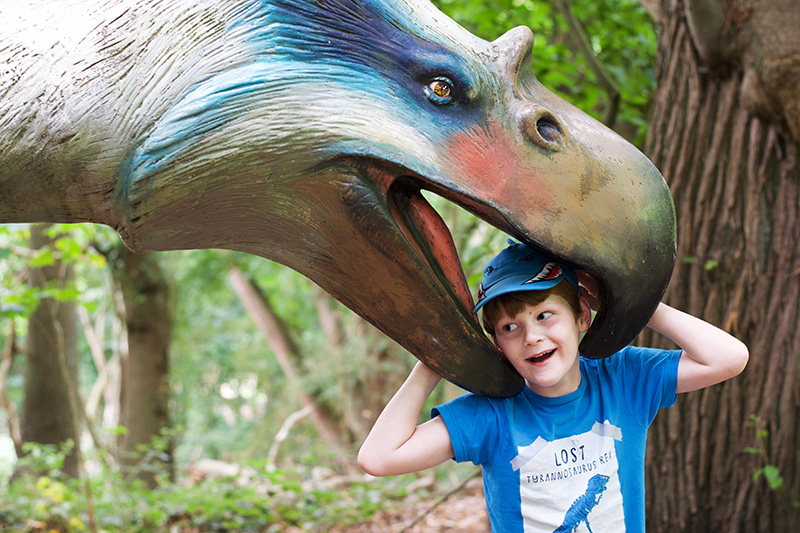 Disclosure: We were gifted tickets in exchange for an honest review.
We're all a little cautious about visiting places in these strange 'new normal' times. But a visit to Roarr Dinosaur Adventure was brilliant outdoor fun. It was easy to social distance, with plenty of hygiene procedures in place.
Here's what we got up to and what we thought…
Roarr Dinosaur Adventure Review
We started in the central area of the park, which had tree houses and playground areas to explore. My son especially loved going inside the dinosaur's mouth!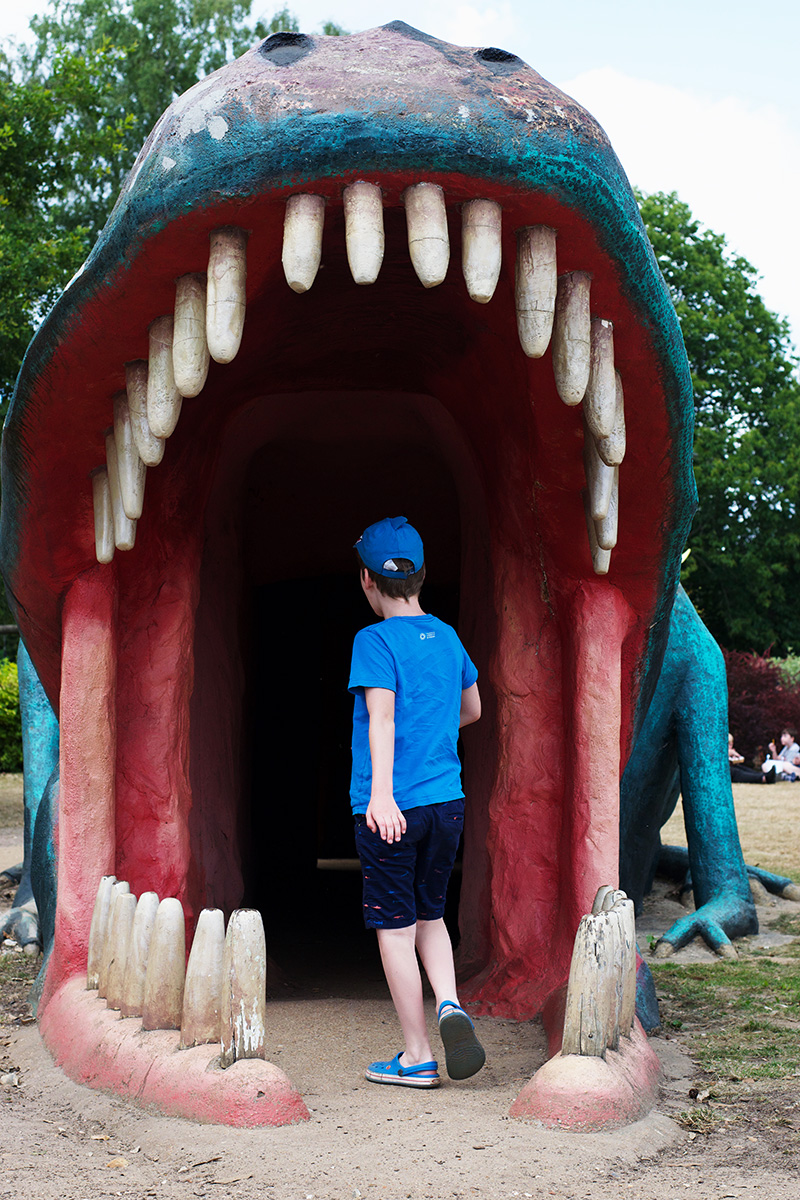 We also headed to the Splash Zone to bag a spot for later in the day. With the new social guidance, time slots have to be booked in advance. Do this as soon as you get there, to ensure you can get the time slot you would like.
There were ample picnic areas to sit and have a snack, away from others. We also caught a bit of the 'Dippy Live' show, before the kids were itching to explore.
After a picnic, we set off on the Dinosaur Trail. The trail wound this way and that through magical woodland and the children loved spotting dinosaurs amongst the trees. I liked the 'fact finding missions' dotted through the trail – they kept the children excited to explore.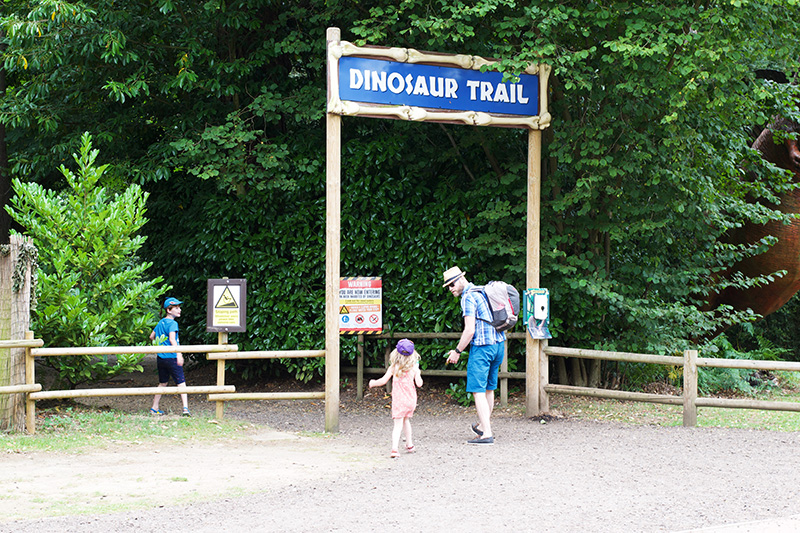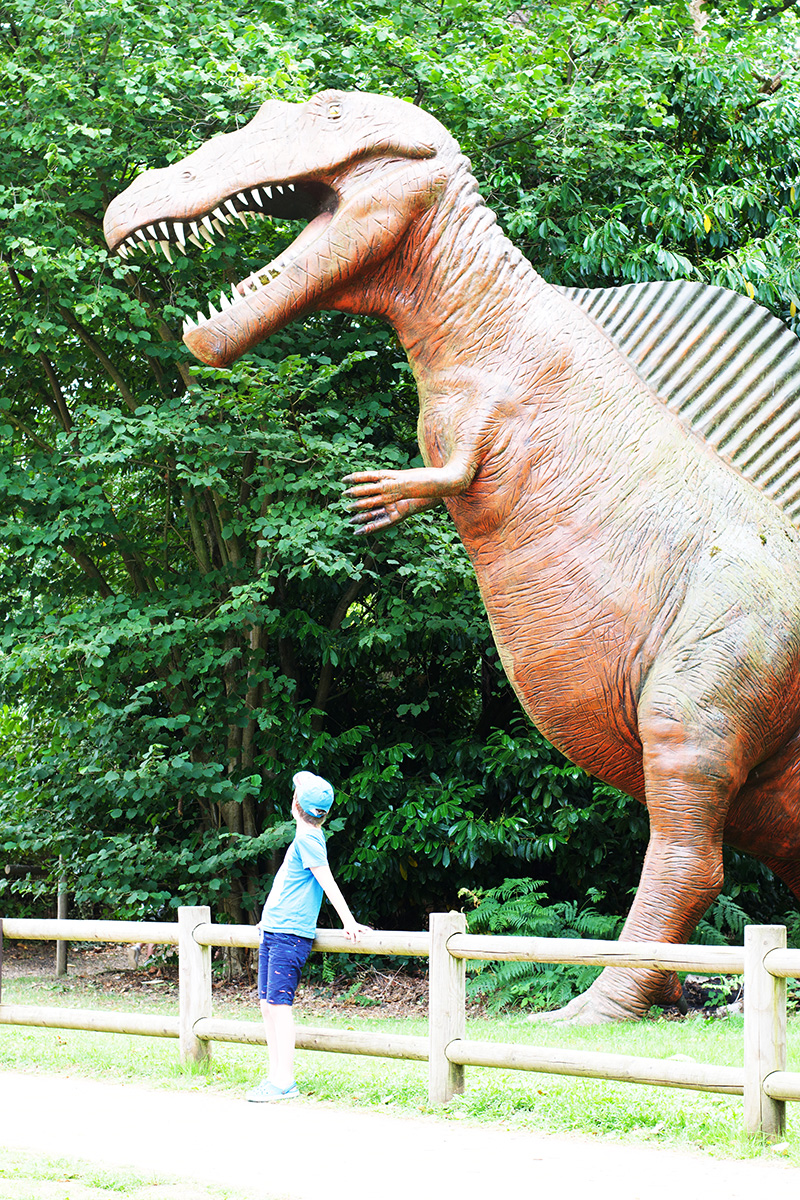 At the end of the nature trail we discovered a new part of the park – with a secret animal garden, cafe and high ropes course. If you have older children the high ropes course would be a real hit. The children opted for the secret animal garden, where we discovered goats, guinea pigs and a turtle!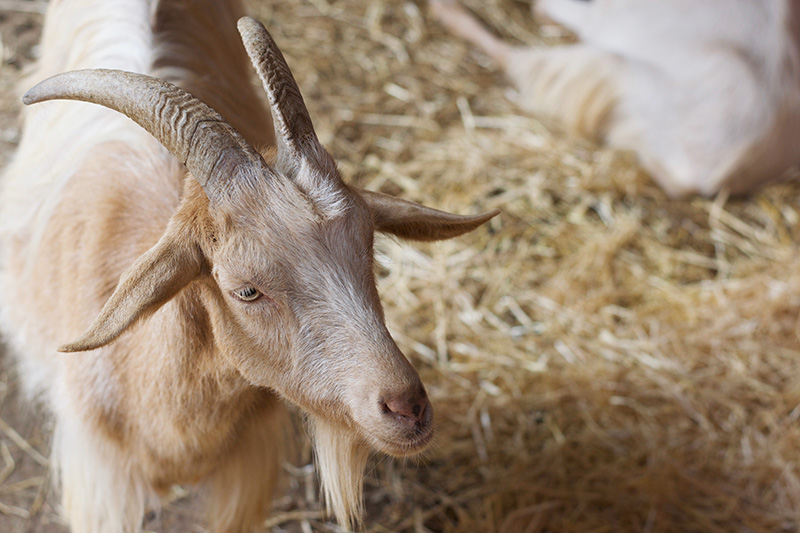 Next we set off through the Neanderthal Walk, towards the Jurassic Putt. One of my son's favourite hobbies is putting (I know!) so this was a must do! The kids loved putting round the holes, though dinosaurs and volcanoes. The spots on the ground made it easy to know where to wait and ensure social distancing, which I thought was a great idea.
After our putting, we treated ourselves to an ice cream. The kids loved lining up on the dinosaur footprints by the cafe, so it was easy to stay apart and the cafe was take away, so it all felt very safe.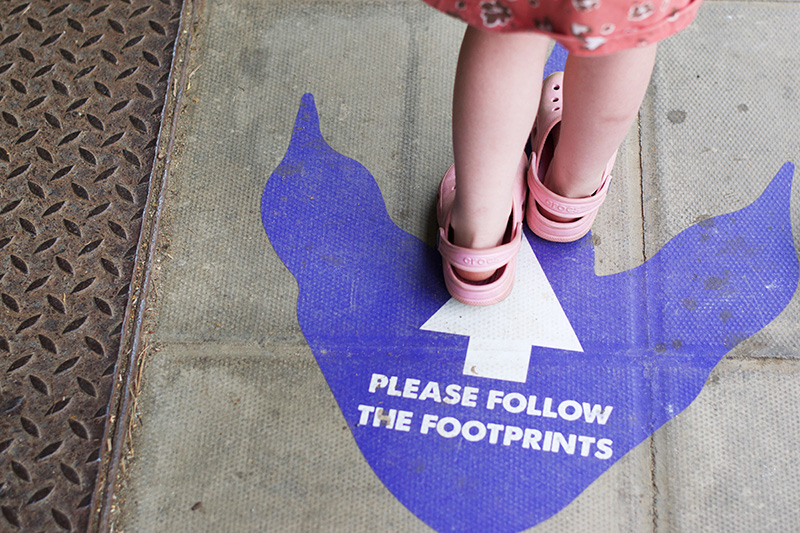 Finally it was time to head to the Splash Zone! With slides, fountains, cannon shoots and a giant bucket, the kids had an absolute blast. This was an after the splash zone shot! I think it's safe to say this was the highlight!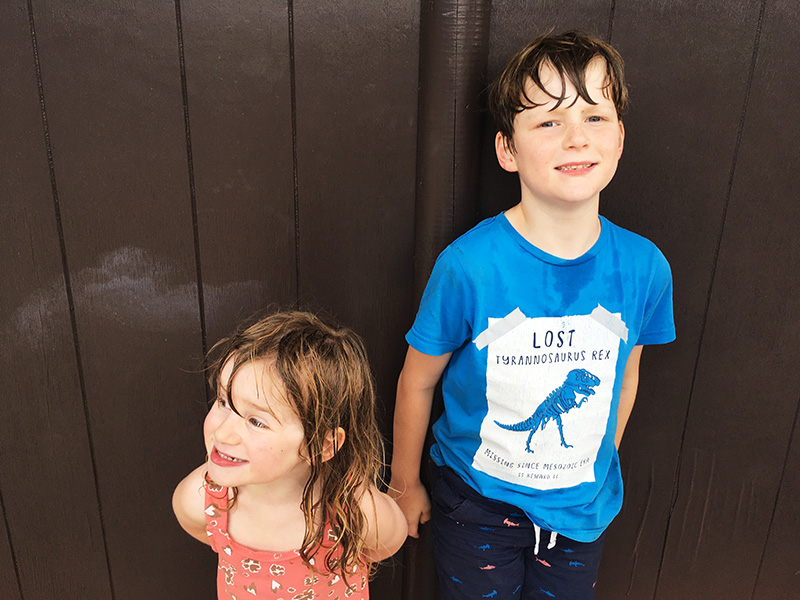 Social distancing
All around the park it was easy to keep a distance from others and the markings around areas such as the cafe, made it easy for children to maintain 2 metres. There was plenty of hand sanitiser around the park, such as at the Jurassic Putt and the toilets were clean and quiet. Whilst in the shop we wore masks around a one way system, whilst payments were through a plastic screen.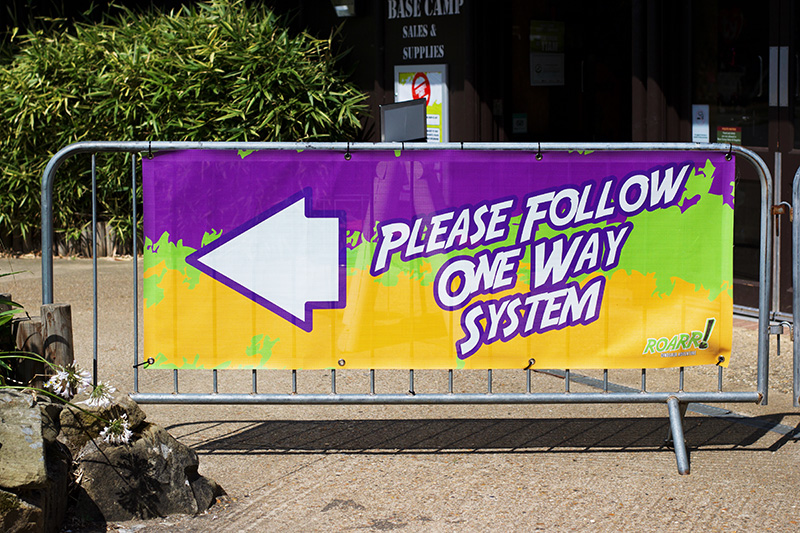 In summary
In a world where we are all trying to explore outdoors more, Roarr Dinoasaur Adventure fits right in. We were gifted tickets for this review – but would happily pay next time. It was reasonably priced and an awesome day out – the kids are already asking when we can go back!