Thanksgiving is my favourite of all the American holidays, mainly because of it's relaxed nature. You get a four day weekend, eat and drink lots and have family time – with no expectation to give gifts! What's not to love?!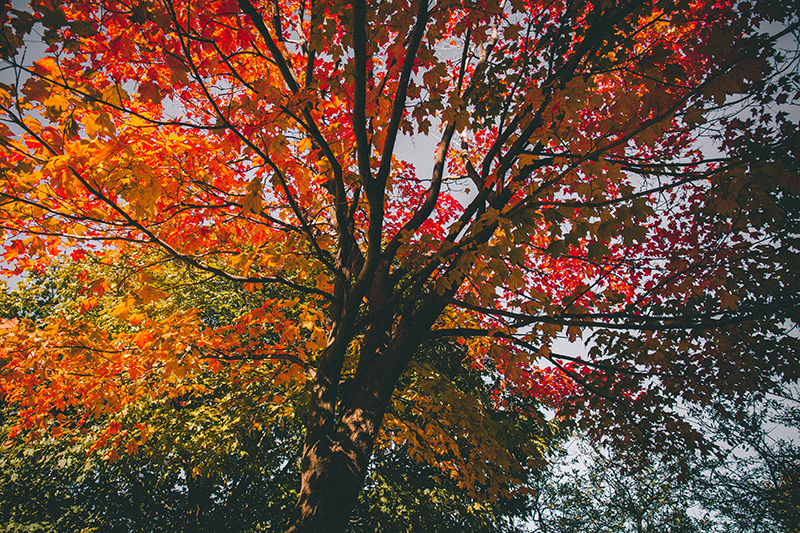 Here's why Thanksgiving is (probably!) my favourite American holiday…
It's relaxed
Thanksgiving always feels like such a relaxed holiday. There is no expectation to give gifts, or do certain things. It's really just a big dinner to celebrate and give thanks! Perhaps I also find it relaxing because as an expat I don't have any set expectations on how the day should be. I don't have the same set of rituals or foods in the way that I do at Christmas and feel much happier to go with the flow. I suppose I just love to just soak up the atmosphere of Thanksgiving!
Lots of pumpkin
I love that lots of the Thanksgiving dishes revolve around pumpkin – and sweet potato! Both are not used a lot in traditional British cooking, but I have definitely developed a taste for all things pumpkin and sweet potato since living in the US. Pumpkin pie and sweet potato mash are some of my faves – yum!
Time with friends and family
Friends and family are what Thanksgiving is all about. Usually, we go and visit friends and their extended family for Thanksgiving dinner. But this year we are so excited that The Hubster's parents are going to be visiting. So we will be having some quality family time of our own. We are planning to go to a restaurant, so we can all relax and have fun, without having to cook! Whatever you do, it's a great opportunity to get together with those close to you, for food, stories and laughs.
Time to feel grateful
Thanksgiving is the perfect opportunity to reflect and take stock. You have the chance to think about who and what you are grateful for in life, without the pressure of gifts, or new year's resolutions. It's really all about being thankful. I love having a day all about being thankful. It brings me perspective on my life. I'm also trying to encourage my children to be grateful too.
A long weekend – and a rest!
Thanksgiving is a lovely long 4 day weekend. There is plenty of time to eat and be merry on Thursday, shop on Black Friday and relax on Saturday and Sunday – all in one weekend! This year The Hubster is taking the following week off too, so we are really looking forward to some quality family time.
After all that food and with plenty of time to relax, it's the perfect opportunity to take a nap with this guide from Casper, maker of a new type of mattress. Apparently over Thanksgiving the average person has an extra 27 minutes of sleep! Just think what you can do with that extra rest!
I'm not sure my kids will give me the chance to actually take a nap, but I'm looking forward to curling up for some cuddles and a family movie. We are planning to finally watch Finding Dory together.
Hopefully with an extra rest over Thanksgiving I'll be all set to finally make a start on  my Christmas shopping too! What will you do with the extra rest?
Are you celebrating Thanksgiving this week? What's your favourite holiday?
Photo credit: Fineas Anton courtesy of Unsplash
Disclosure: Post created in collaboration with Casper. All opinions, as always, are my own.