Here I have a cute and easy toilet paper roll animal Valentine craft for you. This is an easy craft your kids can make with things you'll likely already have at home. If you don't have any felt, you can use paper instead, or improvise with other materials you may have already.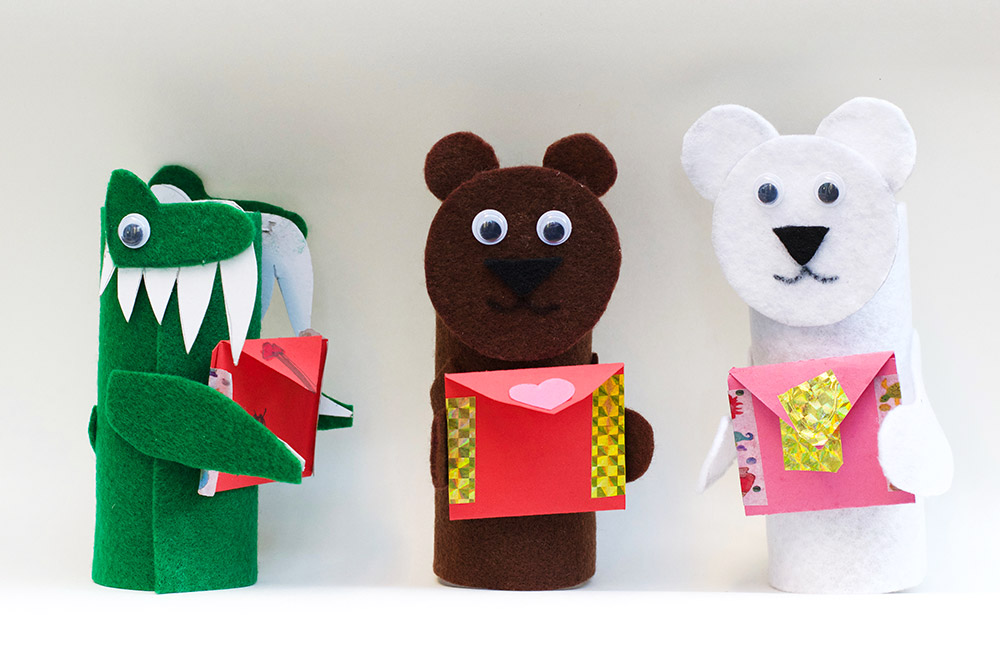 We've been collecting toilet paper rolls for what seems like forever! I always think they'll be useful for little projects, but have probably gone a bit over top with the big box we have at home! My son loves to use them for junk modelling. Toilet paper rolls are a great way of reusing something and making it into something creative!
You can make any type of animal with this basic idea for toilet roll animals. My original intention was to make Valentine Bears – but then my son decided he wanted to make a dinosaur! Any why not?!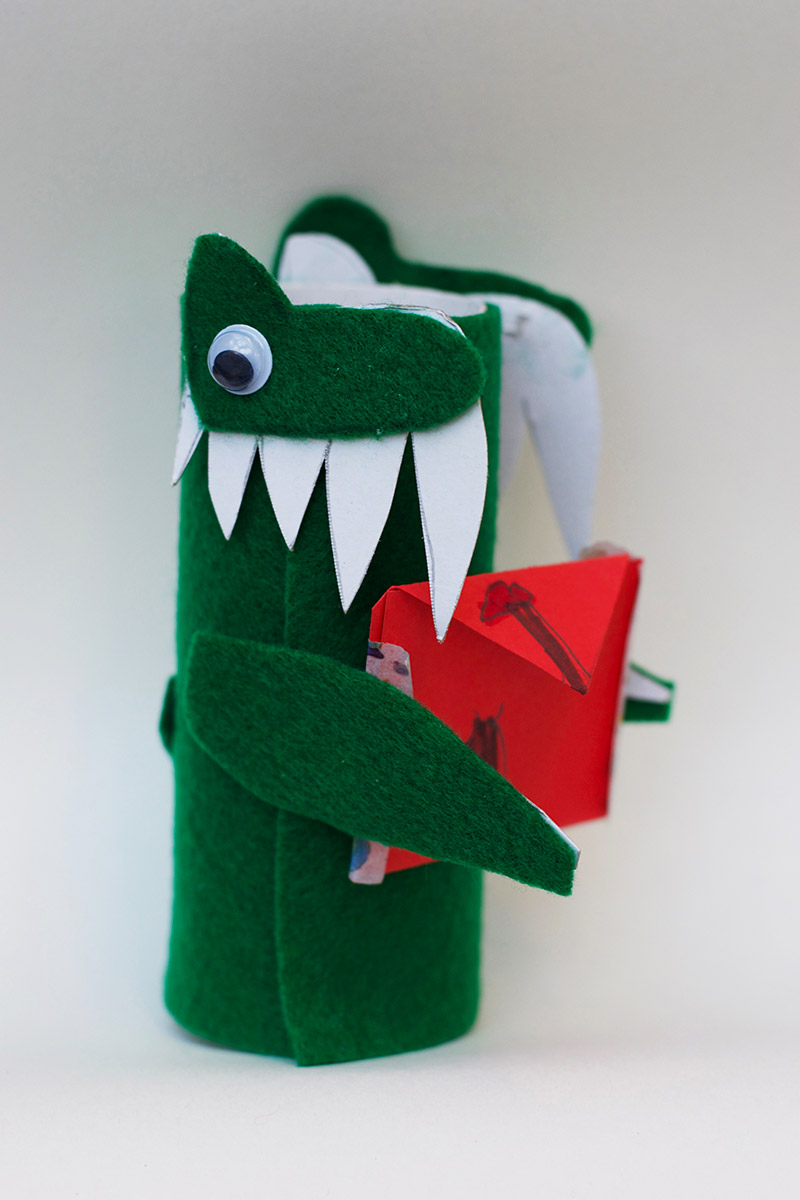 I believe that children should be given the opportunity to explore their own creativity and take projects in their own direction. So whilst the idea I gave him sparked his imagination, I think it's fantastic that he decided to come up with his own version.
We've paired our toilet paper roll bears and dinosaur with these miniature fairy envelopes. Make sure to download your free printable in the post – for the envelopes and little hearts to put inside. We've attached them with velcro dots, so you can take them on and off – fun for creative play. If you prefer you can just glue the envelope on.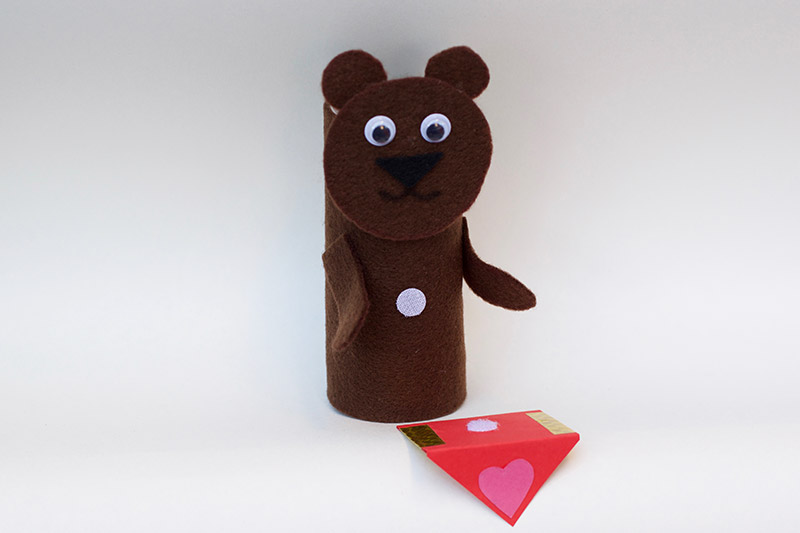 Toilet Paper Roll Animal Valentine Craft
You'll need:
Toilet paper rolls
Coloured felt/coloured card
Stiff white card
Goggly eyes
Scissors
PVA glue
Felt pens
Miniature envelopes – coloured card, tape
Velcro dots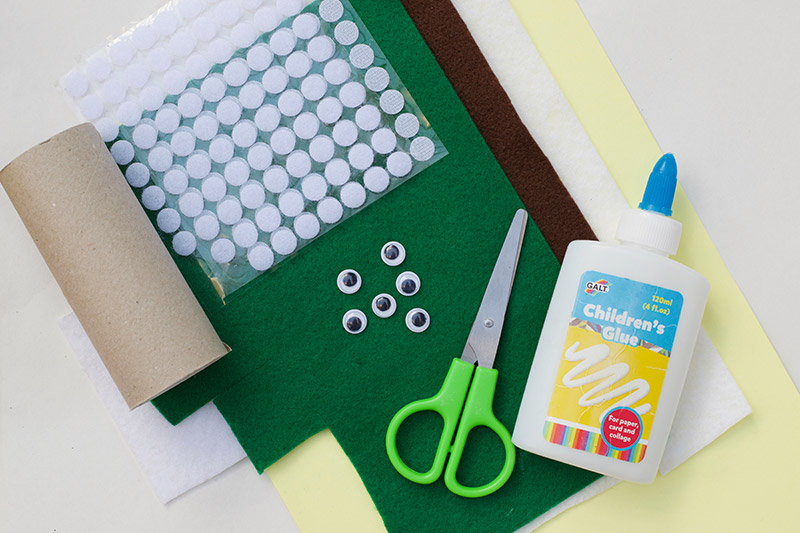 How to make:
Choose an animal to create.
Cut a piece of felt to wrap around a toilet paper roll. Stick onto the roll with pva glue.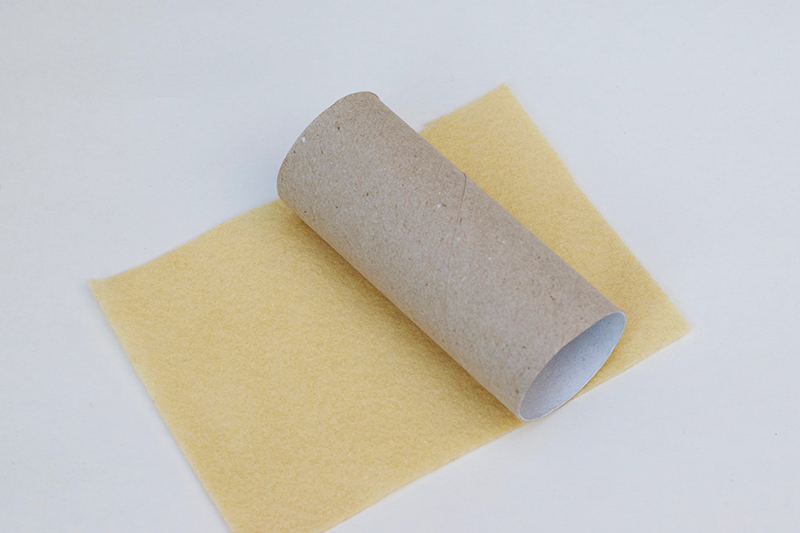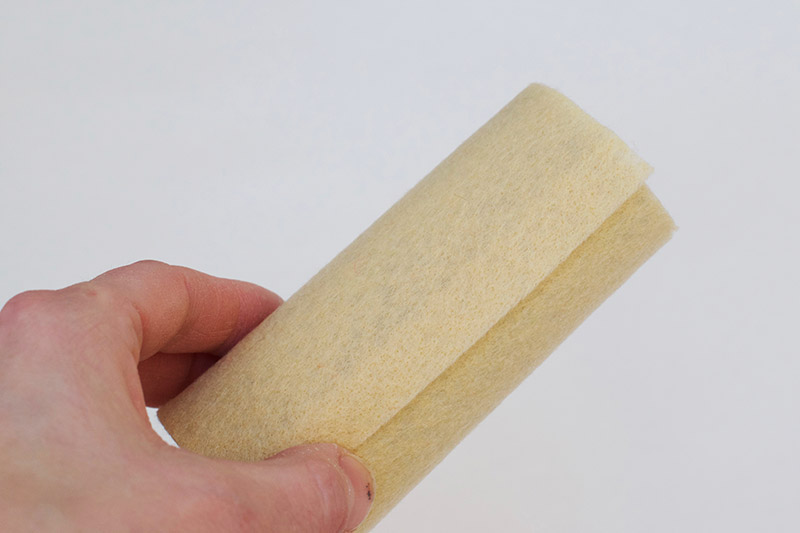 Draw a circle (or other shape) on the stiff white card to create the head. 
Draw round the circle or shape onto a piece of felt – in the colour you would like the head to be. 
Stick the felt onto the white card. Cut some ears out of felt and stick to the back of the head.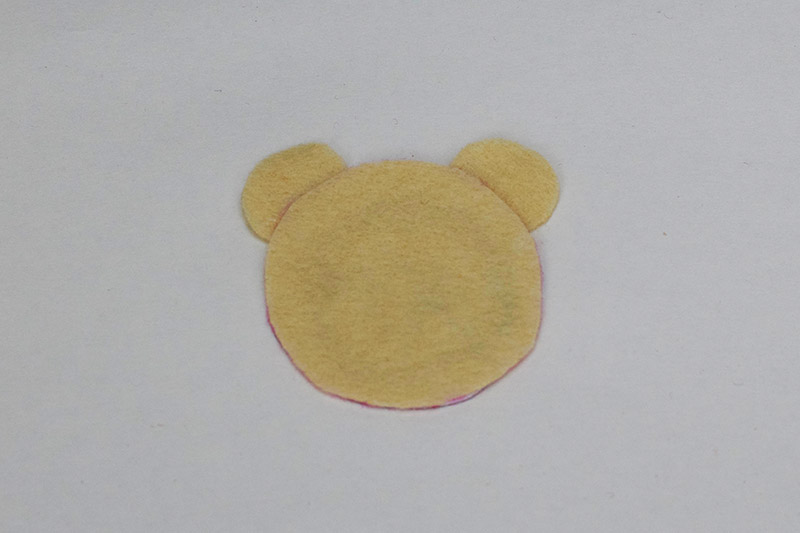 Add goggly eyes. Draw nose and eyes with a felt pen. Add any other features you wish!
Stick the head onto the toilet paper roll.
Make a miniature fairy envelope out of coloured card. Stick in the middle of the animal with the velcro dots – put one piece of velcro on the back of the envelope, one on the animal.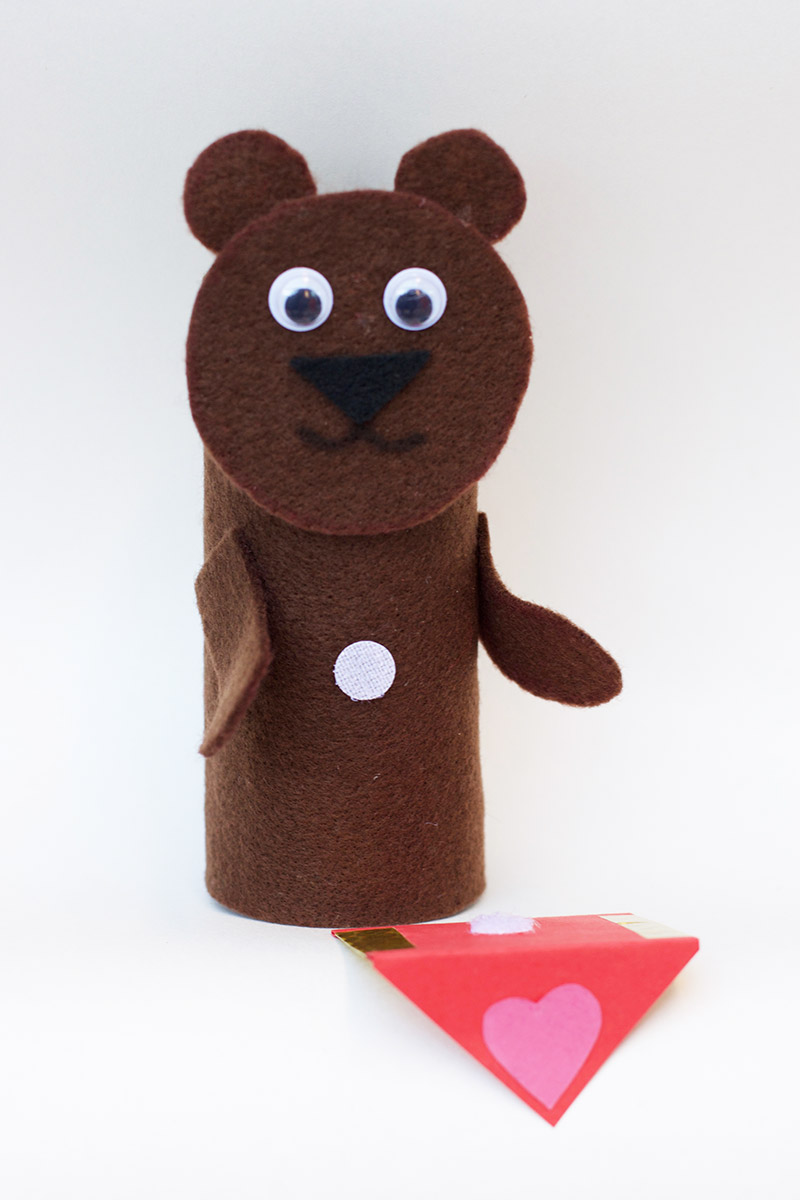 Draw two arms onto a piece of felt in an appropriate colour. Cut out. Stick onto the sides of the paper roll, leaving space for the miniature envelope.
You made a toilet paper animal Valentine! You could give these as Valentine gifts, or use them for creative play. My children loved playing with these. My son has now hidden away his dinosaur, as he says the heart has a secret message on it (I think it might say 'For Mummy'! – so sweet!)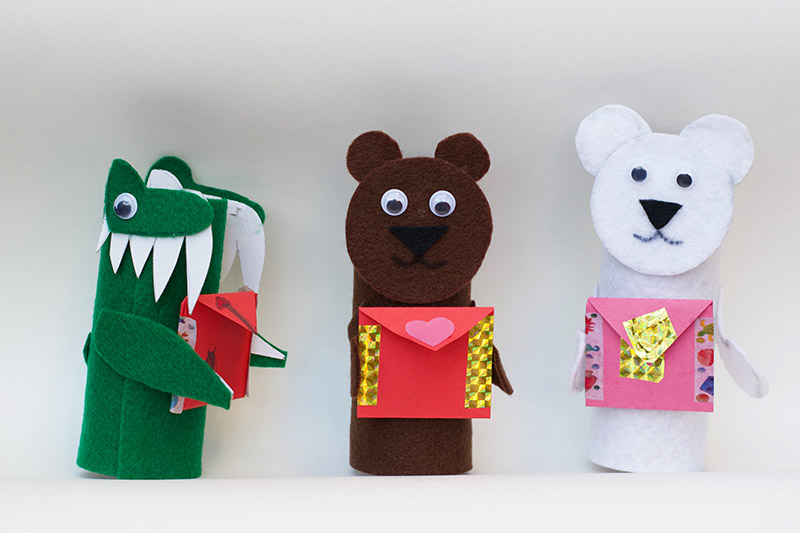 Will you give these a go with your children? What animals will you make?
What other things do your children like to make from toilet rolls?
Remember to pin this post for later!