London is an amazing city, yet can seem overwhelming for a family visit. There is so much to see, do and explore it can be hard to know where to start.
There really is something for everyone in London though, whatever age you are.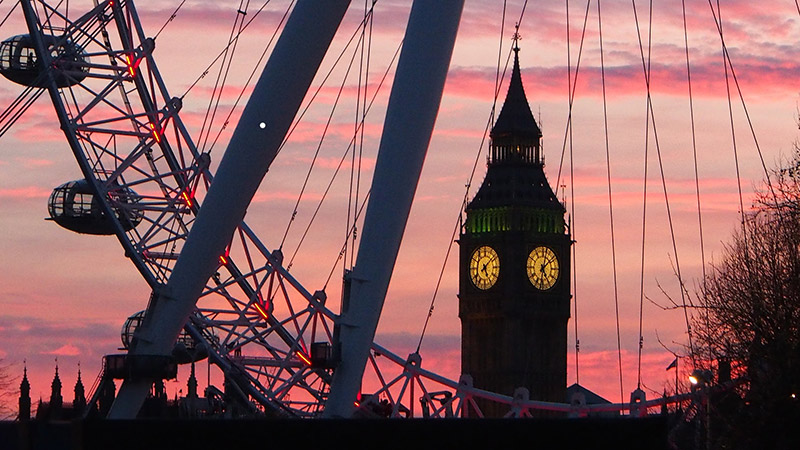 Here's some ideas for a family trip to London – with activities for all ages!
If you have young children

You might not have considered visiting London with very young children, but there is SO much in the city that is fantastic for little ones.
Why not visit one of the museums for starters? The Natural History Museum is a great choice for young kids, especially those interested in dinosaurs!
Children love adventure, so why not take them to see London from above? The London eye is a fantastic attraction for young and older children to enjoy. You could also travel up to The Shard for an amazing view and a moment for the children to remember.
Young children love to be outside, so you may want to take a visit to Kensington Gardens. The gardens are a perfect place for romping about, or for a picnic. There is also the Diana Memorial Playground, Kensington Palace itself, plus you can take a walk to look for the Peter Pan statue.
With young kids the key is to keep things simple. Just pick a couple of places to visit and enjoy the time together.
If you have pre-teens and teens
Older children will enjoy many of the same things as young kids, but there's also lots more possibilities too.
Pre-teens and teens may enjoy a lunch out, or a chance to see a show at the West End. You could watch jean Valjean and Javert in the classic Les Miserables, or enjoy something funny like The Book Of Mormon.
Shopping is always a hit with teens – perhaps give them a budget to spend! Madame Tussauds is also popular with pre-teens and teenagers – they can take selfies with all their favourite celebrities! Museums and art galleries like the Tate Modern are a good choice for older kids. There's plenty to look at and explore, plus inspiration for their own creative projects too.
You can do more with pre-teens and teens, but remember it still takes time to travel around. Plan your day carefully. If you have kids of varying ages you'll still want to keep your trip to London simple.
Just for the adults
Of course adults will enjoy all the same activities as the kids too. Especially the museums, parks and shows.
However if you have a babysitter to hand for a while, or even a couple of hours to stroll around alone – then the city is yours!
You might consider enjoying some of the fine restaurants and bars that London has to offer. There are some amazing Michelin starred restaurants to enjoy such as Angela Hartnett Murano in Mayfair or Restaurant Gordon Ramsay in Chelsea. You can relax and enjoy some of the wonderful bars and the peaceful atmosphere.
As adults you may also want to enjoy the shopping and fabulous local markets, such as Portobello Road and Camden Market. These can be great places to happily wile away some time. If you have a couple of hours to yourself, you can enjoy the city as a local – perhaps persuing the South Bank and exploring in your own time.
So there you have it, some ideas a family trip to London – with something for all ages. With careful planning and preparation, you can ensure that everyone enjoys their time in the city. London certainly is a city for everyone.
You might like to read some of my other posts on travel and the outdoors.
Disclosure: This is a contributed post. Please see my disclosure policy for more details.