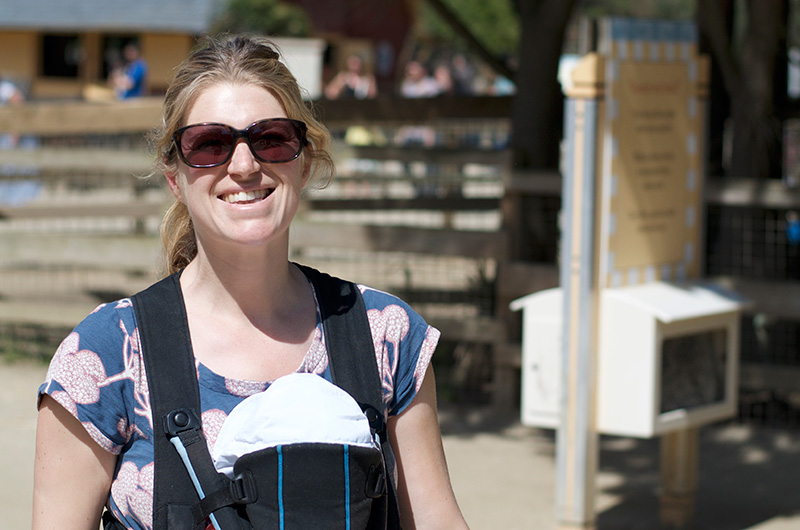 Hi, my name is Rosie. Thanks so much for stopping by my blog!
Here you'll find tips and ideas for families, including kids activities and easy recipes – plus reflections on my life as a mum and as an expat in San Francisco (and a few random bits and bobs!)
Here's some more about me…
I'm originally from the little island of Britain and am now living across the ocean in San Francisco, California. I live in a (tiny!) homely apartment with my lovely husband (The Hubster), beautifully boisterous 3 year old son (Little M) and smiley baby (LP).
In the past I have been a teacher and a presenter – amongst other things – but now spend most of my time having adventures with Little M and LP.
I'm a bit obsessed with the sea and can never have too many cups of tea. A cuppa on the beach = heaven!!!
I love to read (mainly children's books!) and to write – mostly here on the blog.
I like to be a little bit arty and crafty and occasionally bake, whilst keeping things SIMPLE and FUN. No one said you had to be a master chef to have fun in the kitchen!
I love to swim and run – I'm often found jogging with a stroller in hand, whilst exploring the outdoors. Above all I love having new adventures with my amazing little family.
I'm a mum, like many of you. I try my best through the ups and the downs. I love my family. I love being creative. I try to look for the little moments of happiness that happen every day. Sometimes it's hard to find them, but there is always a little moment to be grateful for.
I hope that my blog might inspire or help you and your little ones in some way, however small. We are ALL little fish just trying to find our way through life and parenthood. So let's help each other out a little and enjoy the journey along the way!
All views are strictly my own (and my children's!) As a Brit I write in British English, as it comes the most naturally to me, but there are also some Americanisms dotted here and there!
I love hearing from my readers, wherever you are in the world and am really grateful for your support, as it encourages me to write and create more. So please do comment, share, like, tweet – whatever floats your boat. Do let me know if there is something you would like to hear about.
Thanks for reading and 'just keep swimming'!
Rosie x