Are you looking for a quick and easy cookie recipe? These easy chocolate penguin cookies are so quick and simple to make. They are perfect if you are looking for something easy to make with the kids over the holidays, or a quick homemade gift.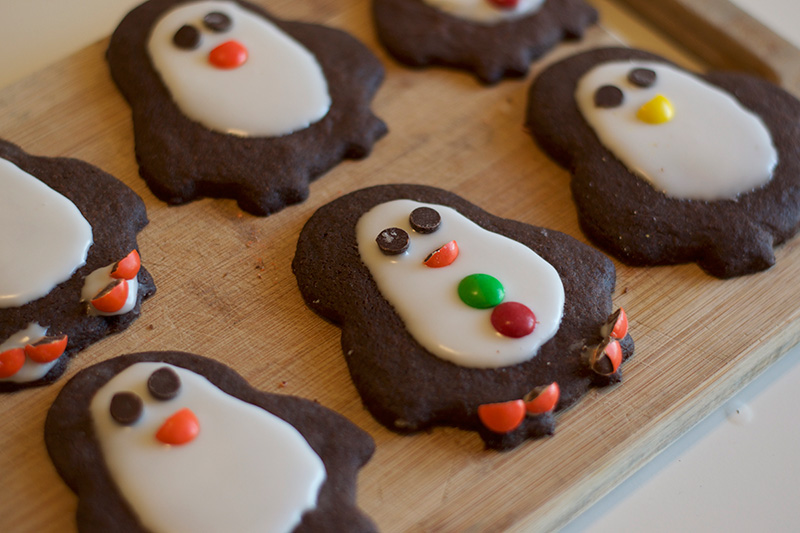 These cute penguins are fun for Christmas or all year round!
You can make these cookies with ingredients you'll likely have in your kitchen already – over the holidays I'm sure there will be plenty of candies around to decorate them with!
The dough is fairly sticky to begin with. Use plenty of flour on your rolling surface and on the dough to make it easy to roll.
We used simple sugar icing with chocolate chips and m & m's to decorate the cookies. Just give your kids some icing and candies and let them go wild!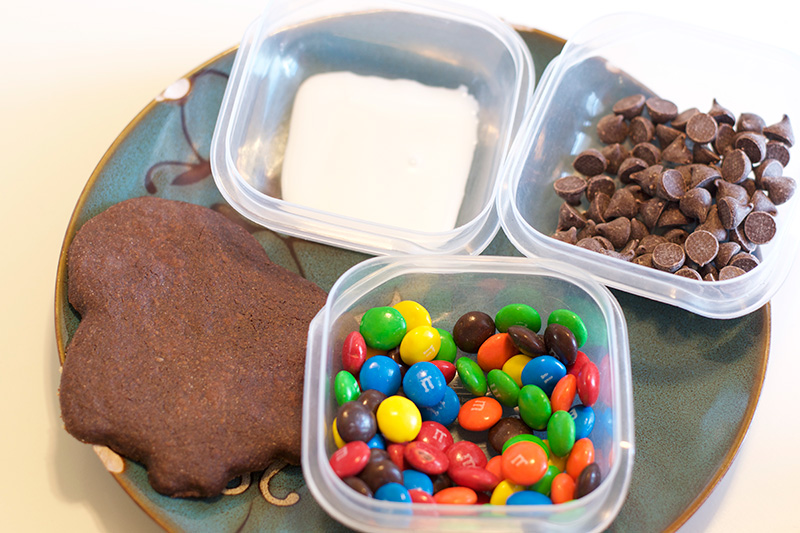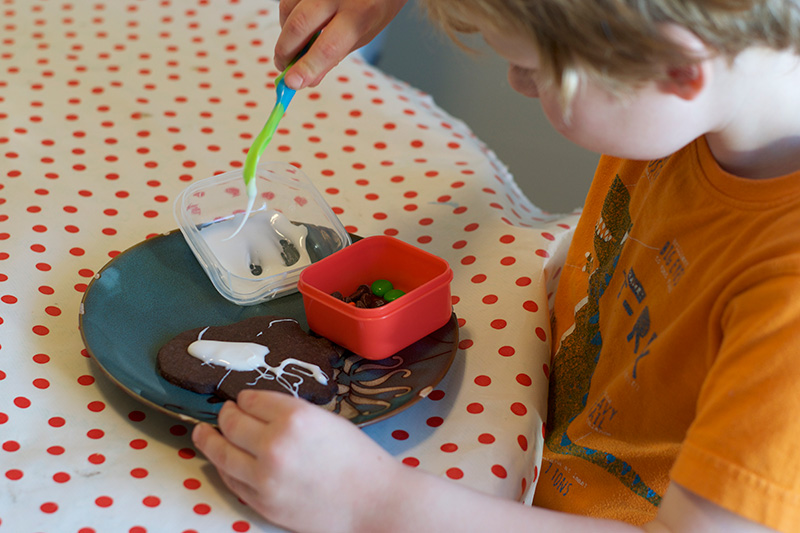 As always the measurements are in cups, but I've also included metric for anyone who prefers. You'll need a penguin cookie cutter, along with your ingredients!
Here's the recipe…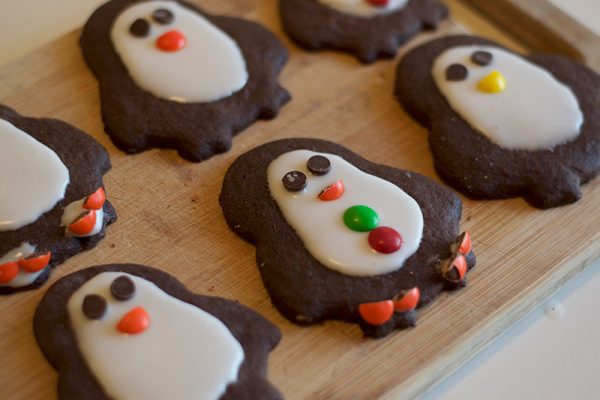 | | |
| --- | --- |
| | |
Have all ingredients at room temperature. Sieve the flour cocoa powder and baking powder into a mixing bowl.

Cream together the butter and sugar in a separate bowl. Stir in the egg and vanilla essence.

Mix together the wet and dry ingredients to form a dough.

Wrap cookie dough in food wrap and place in the fridge for 2 hours.

Preheat the oven to 375 degrees F (190 degrees C). Roll out the cookie dough on a floured surface, to around 1/4 inch in thickness. Add more flour as needed. Dough is sticky, so you can add plenty of flour without fear of the dough drying out.

Use penguin cutter to cut cookie shapes and place on a greased baking tray.

Allow to cool for a few minutes before transferring to a wire rack to cool fully.

For the icing, simply mix 1 cup icing/powdered sugar with 4 tbs of milk. We just used a spoon to ice, but you could also use an icing bag - or a food bag with the corner snipped off!

Add icing and candies to your cookies. Allow to dry.
Dough is sticky so use plenty of flour when rolling out.
Try cutting orange M & M's in half to make cute beaks!
Yum! We hope you enjoy making these penguins as much as we did!
Like this recipe idea? Pin me!