As a British mummy living in the USA, it has often struck me how, although both countries speak the same language, it sometimes actually feels like two different languages! In the realm of baby talk alone, there are so many vocabulary differences, that as an expat in either country, you may find yourselves needing a dictionary in order to understand other mamas, or make yourself understood!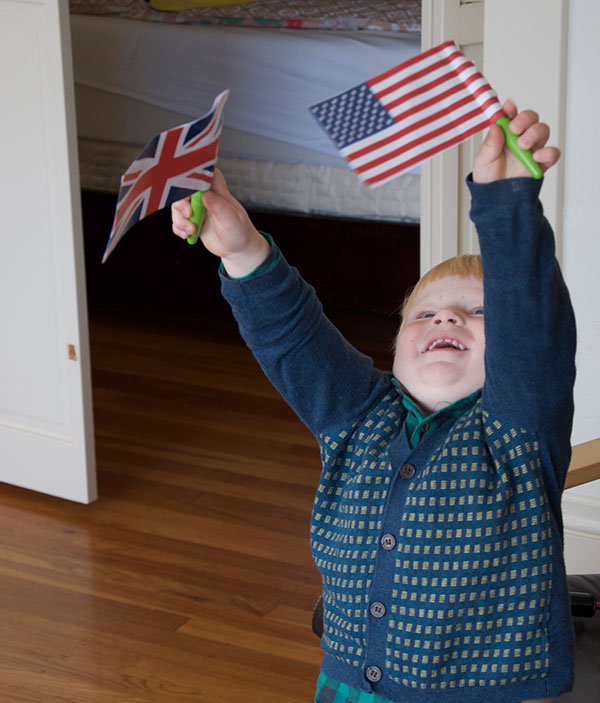 On first moving here I got quizzical looks for referring to 'nappies' and quickly learnt to adapt my vocabulary, but on a recent visit back home there were raised eyebrows to changing a 'diaper' – oh well, you can't please everyone! As long as you are understood in your country of residence – that's all that matters I say!
Enter my handy USA & UK Baby Dictionary – all of the baby related vocab you need, whichever side of the pond you are on!
(Poor Little M ends up with a mixed bag of all of these!)
When I first saw the word 'pacifier' I had no clue what it meant, though it quickly made total sense – as this is that handy little object that is often used by many a desperate parent to literally 'pacify' their baby. An appropriate word really and I much prefer it to the British equivalent 'dummy' which sounds like something awful used to just shut your child up… hmm… let's not go there now! In some countries, including the US, the pacifier is also known as a 'binky.'
My American friends think the British word 'nappy' is so cute, but you would not be understood at a mommy's group using this word. In our house it is usually a 'diaper' but also a 'nappy' so poor Little M must be very confused!
 Stroller / Baby Carriage
 

Pushchair, Buggy / Pram
I love the word 'stroller' as it conjures up images of strolling through the park with baby – this is one of those American words I have easily adopted. However I still have a faint smile when someone uses the word 'carriage' as to a British ear it sounds so old fashioned!
Brits will more commonly know a baby carriage as a 'pram' while a stroller is usually referred to as a 'pushchair' or 'buggy'. In the US the word 'bassinet' is also used, which I had never heard before. A bassinet refers to the sleeping area of a pram/carriage or to the small newborn cribs that baby sometimes sleeps in next to their parents' bed (Brits would call this a crib, which is very confusing for expats… and leads us onto…)
I think this is the most confusing of all the USA/UK baby vocab, since Brits use both the word 'crib' and 'cot' but generally for different things. A 'crib' in the UK is nearly always a small bassinet that baby sleeps in when they are newborn – usually next to the parents' bed. Traditional cribs may be called a 'moses basket' – in the US these are called bassinets. A crib in the USA is baby's full size bed, with bars around the edge – in the UK this is a 'cot.' Confused?!
Then of course there's…
And…
And…
American friends, I'm afraid to us Brits 'pants' are always underpants!
And finally…
 

Bathroom / Restroom / Washroom / John

Toilet / Lavatory / WC / Loo
However we are gradually moving off topic – so will end there!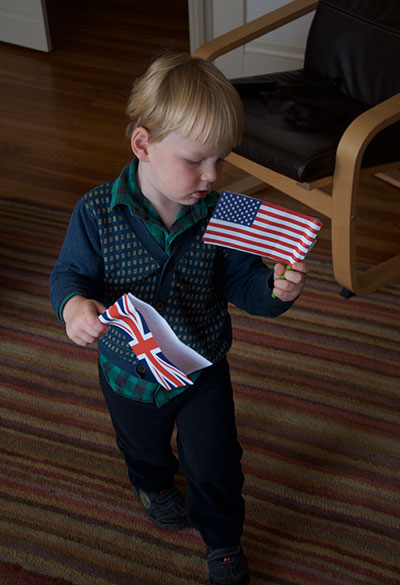 Are you an expat in the USA or the UK? Do you have any more baby vocab to add to my list?
[plinker]