We've been spending a lot of time at the playground lately – whatever the weather. Little M's favourite thing to do at the moment is to climb up the slide and then slide back down again. He always looks very pleased with himself every time he does it!
"A portrait of my son, once a week, every week, in 2015."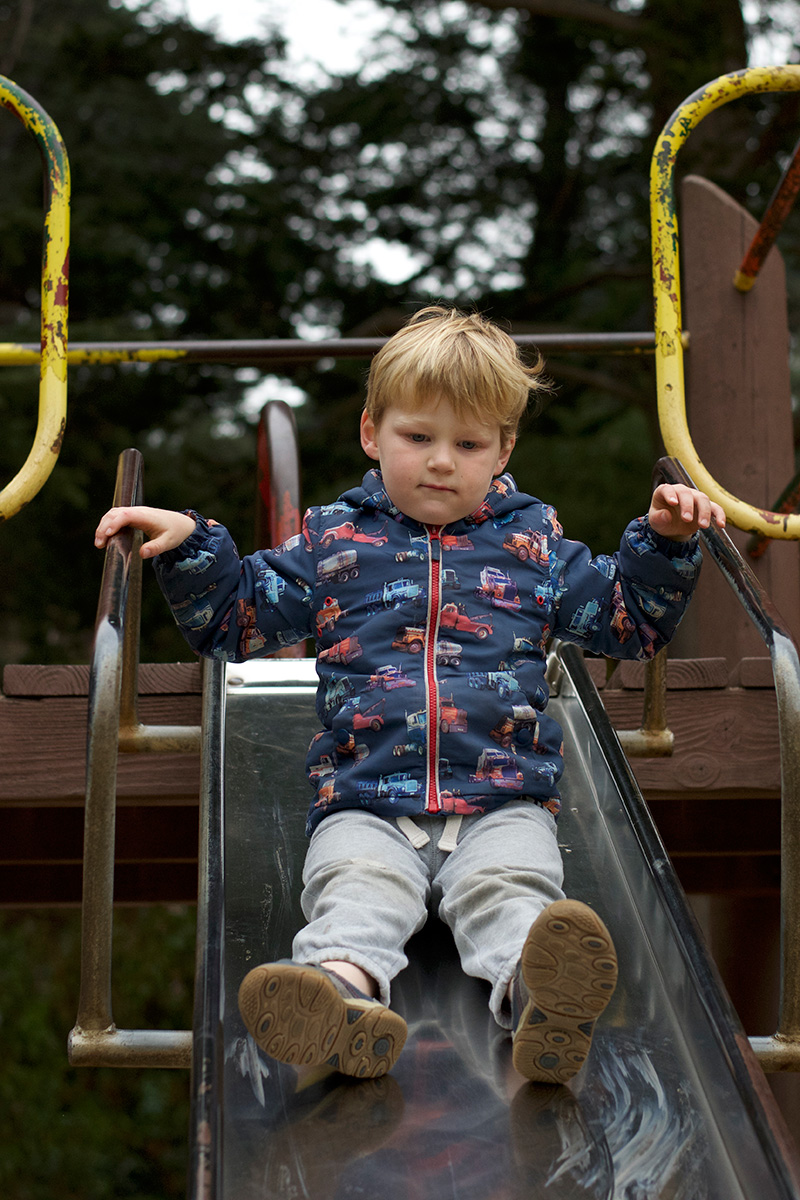 At the playground.
Up and then down the slide.
See all my 52 project photos from 2015.