We had a long holiday weekend for Thanksgiving last weekend, so decided to do come fun activities as a family. To get in the festive mood we went to visit the gingerbread house at the Fairmont Hotel in San Francisco.
After soaking up the Christmas atmosphere we took a ride down California Street on a cable car. Little M was fascinated with looking out at the passing sights on our ride down the hill.
"A portrait of my son, once a week, every week, in 2015."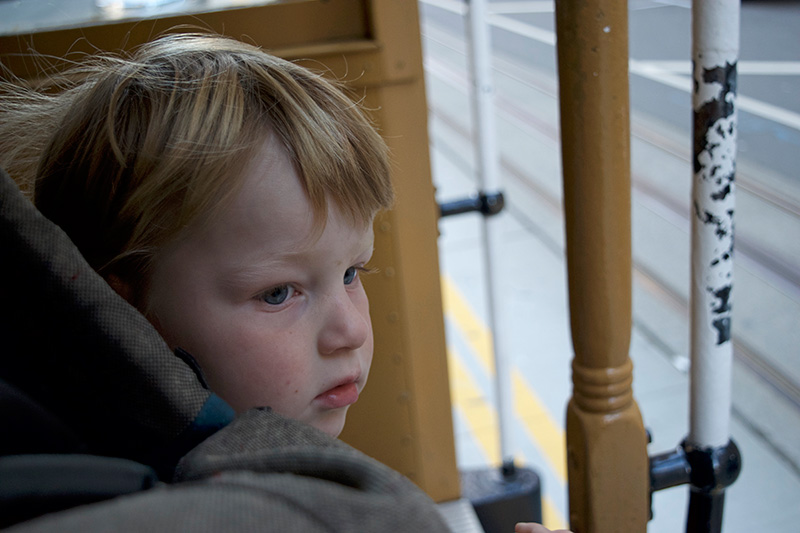 Riding on the Cable Car.
See all my 52 project photos from 2015 so far.