These fairy lolly stick puppets are the sweetest and simplest craft to make. They came about during an after school crafting session with my daughter. We experimented making fairies with lolly sticks and discovered they make really lovely puppets!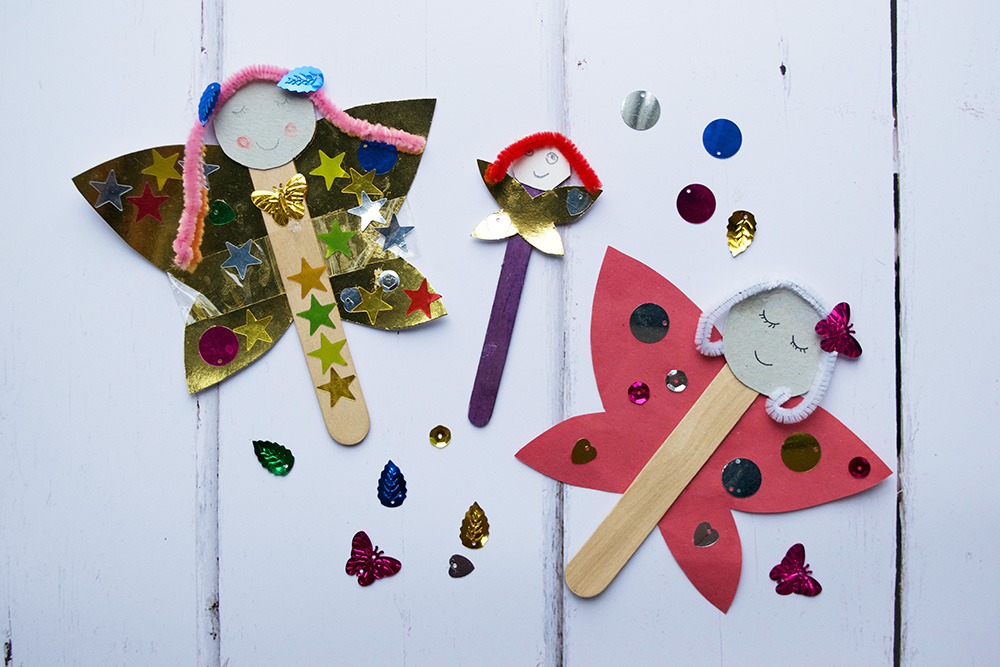 You can make these fairy lolly stick puppets with just a few things from your art and craft supplies. Feel free to improvise with whatever materials you have to hand – it's part of the fun!
First of all you'll need to gather your materials. If you don't have any sequins you can cut up bits of old gift wrap into shapes instead.
Fairy Lolly Stick Puppets
You'll need:
Coloured/shiny card – for the wings
Recycled/plain card – either pink/brown card, or just a piece of cereal box
Lolly stick – any size or colour
Sequins – or any shiny bits you can find!
Scissors
Glue stick
Pen/pencil
Piece of pipe cleaner – any colour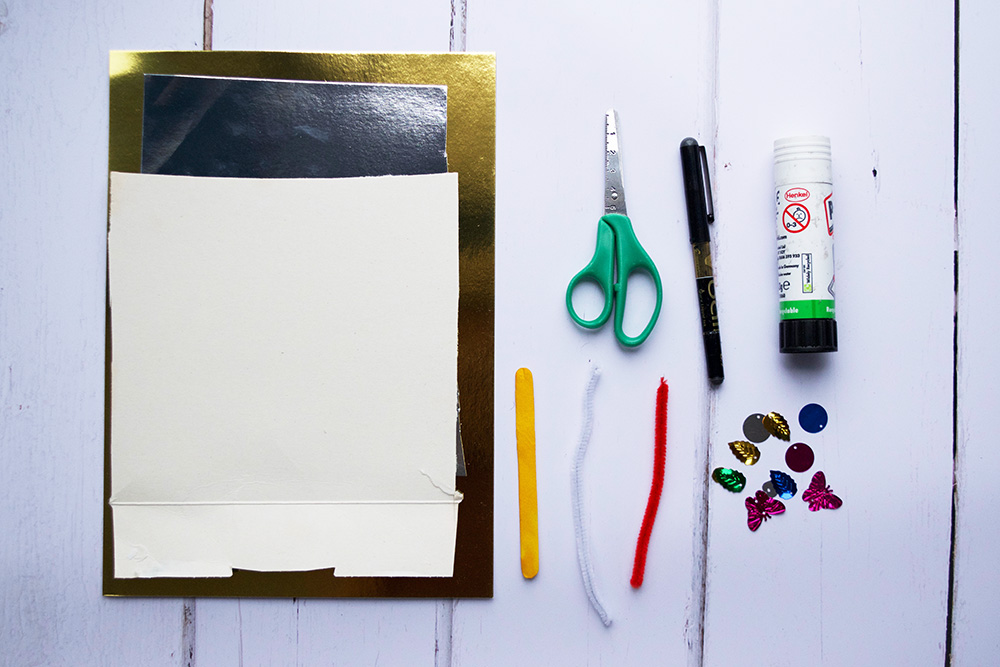 How to Make a Fairy Lolly Stick Puppet
1. Draw a circle for the fairy's head. To make a perfect circle try tracing around the bottom of a small cup, or an empty toilet roll tube.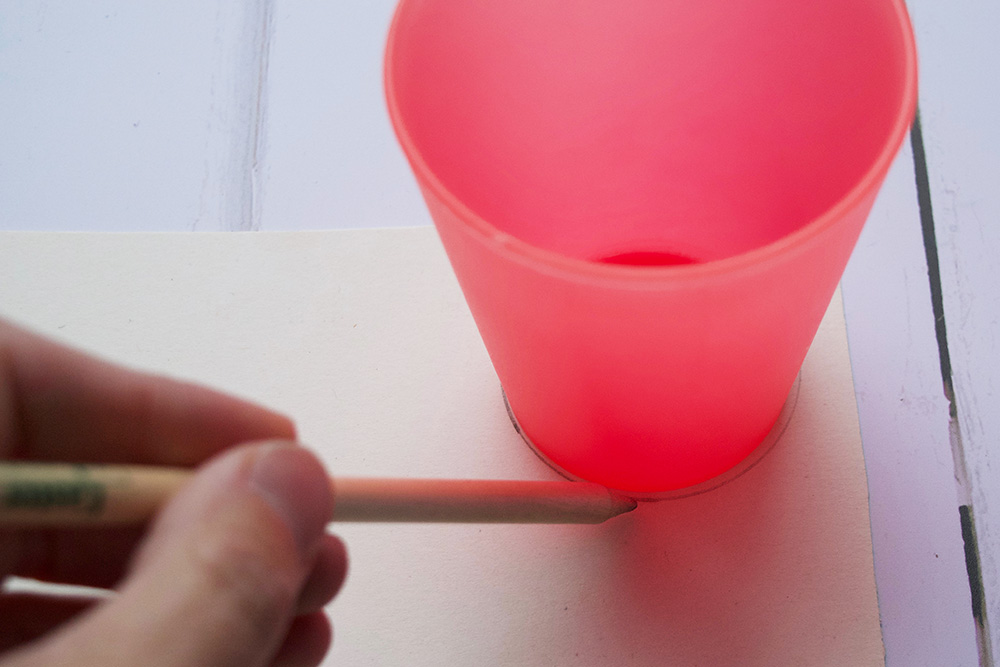 2. Draw a wing shape on your coloured or shiny card. This can be small or large – make sure it will fit on your lolly stick!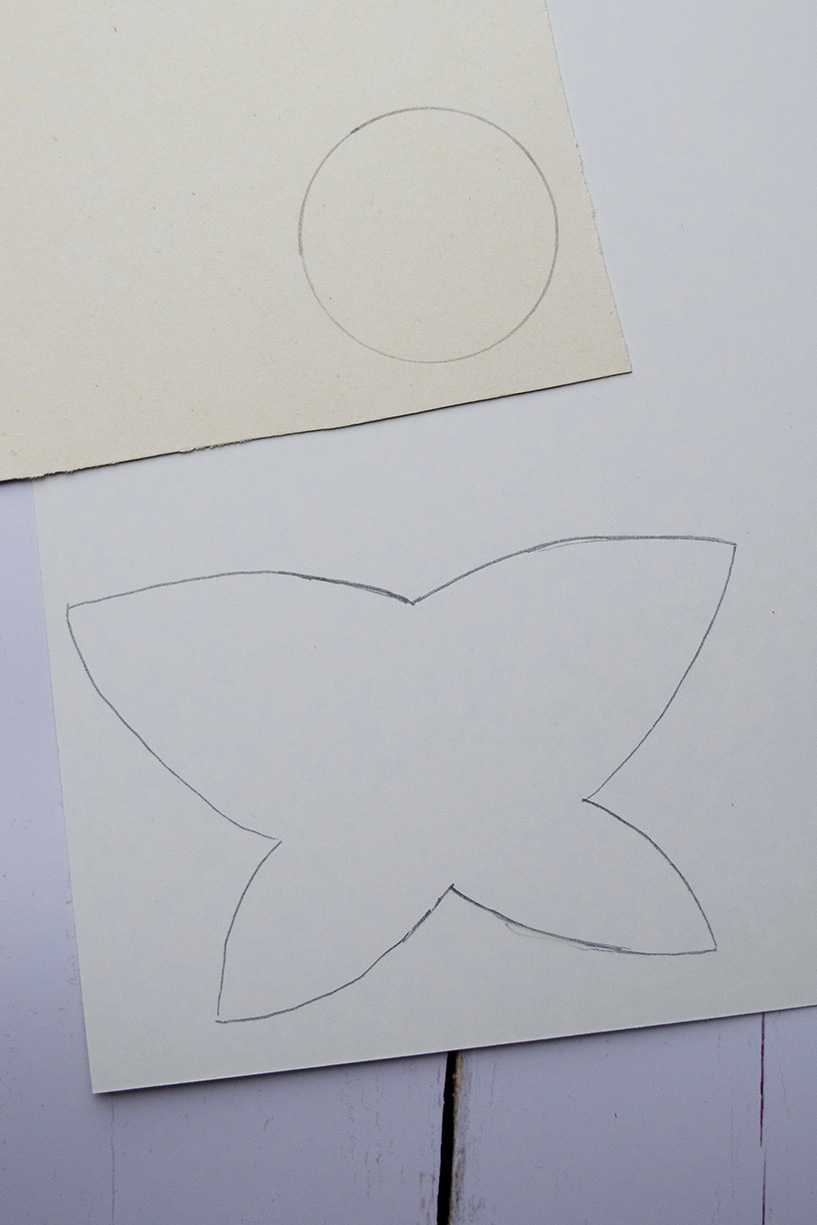 3. Cut out the shapes. Position the wings onto the back of your lolly stick, add glue and stick. Then position and stick the head onto the front of the lolly stick.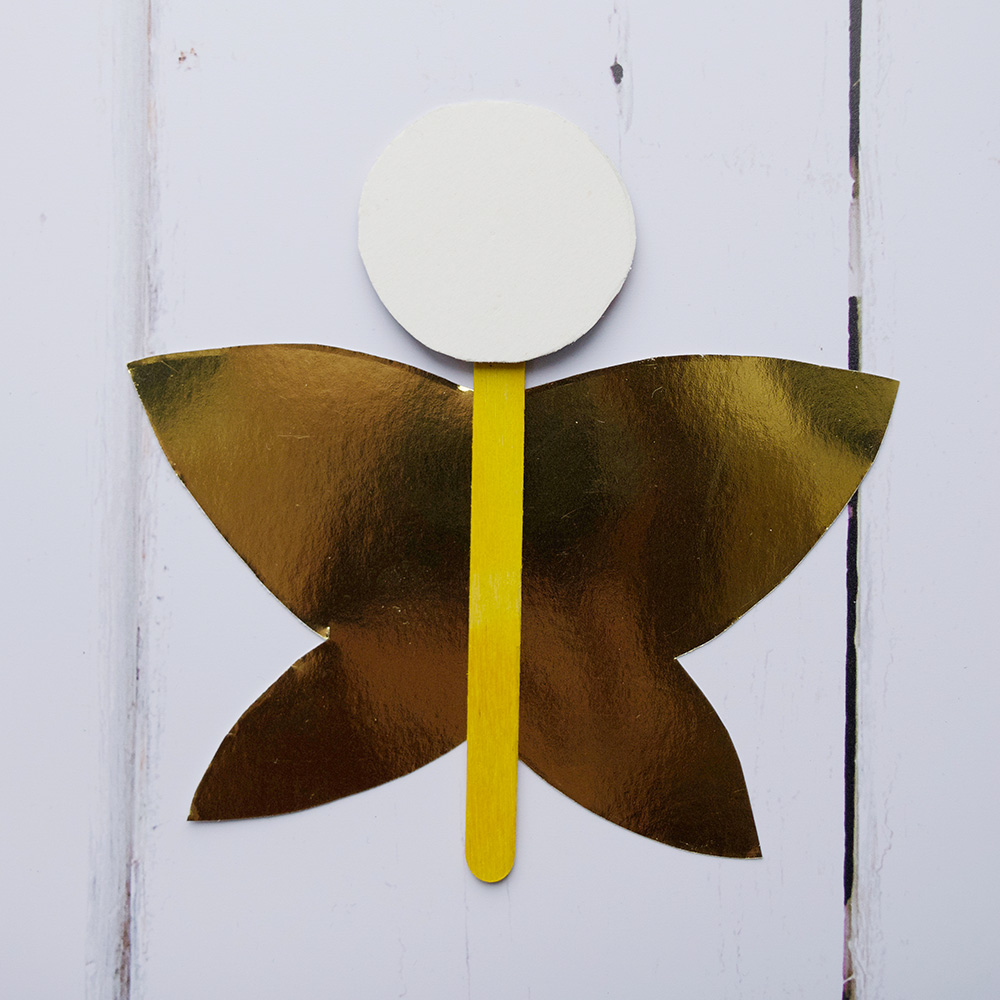 4. Draw a face with a pen or pencil.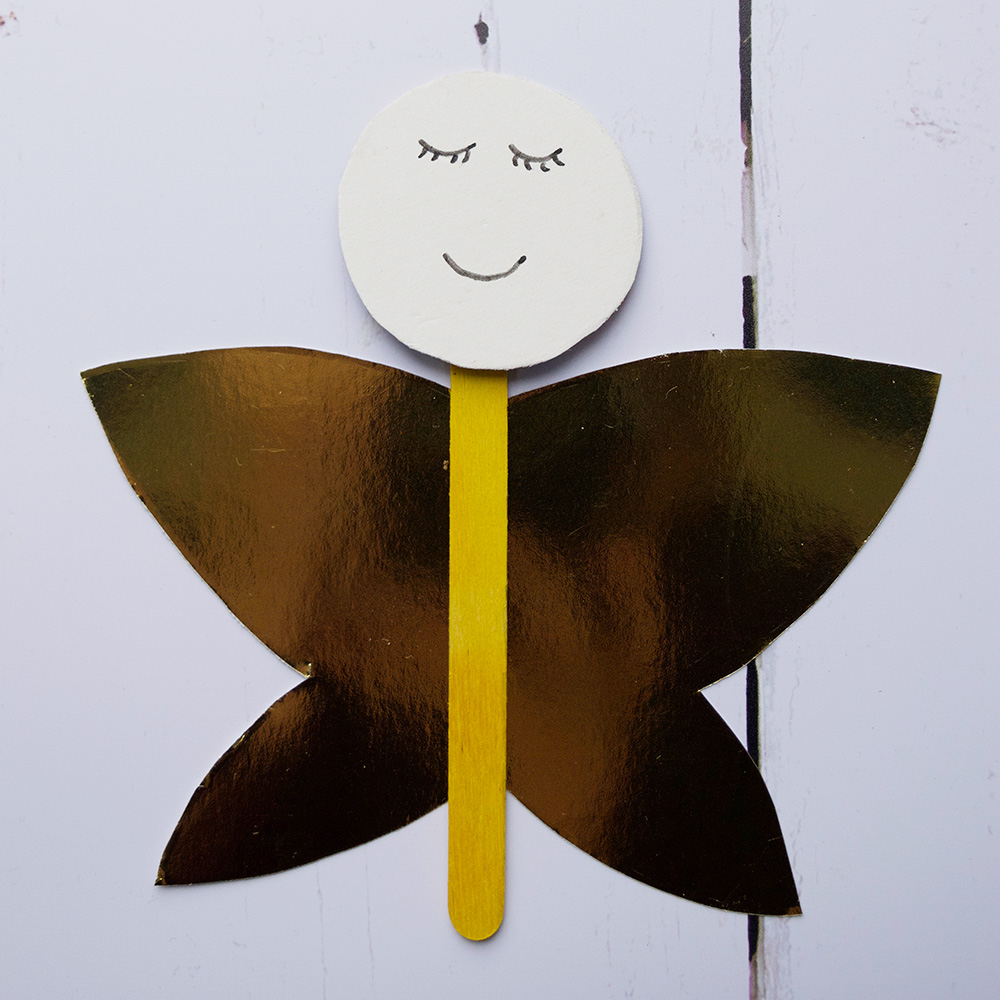 5. Add sequins to decorate the fairy's wings. Use a small piece of pipe cleaner to create hair. Add a sequin for a hair decoration.
Tip: Place your sequins where you would like them first. When you are happy, stick them with a small amount of glue.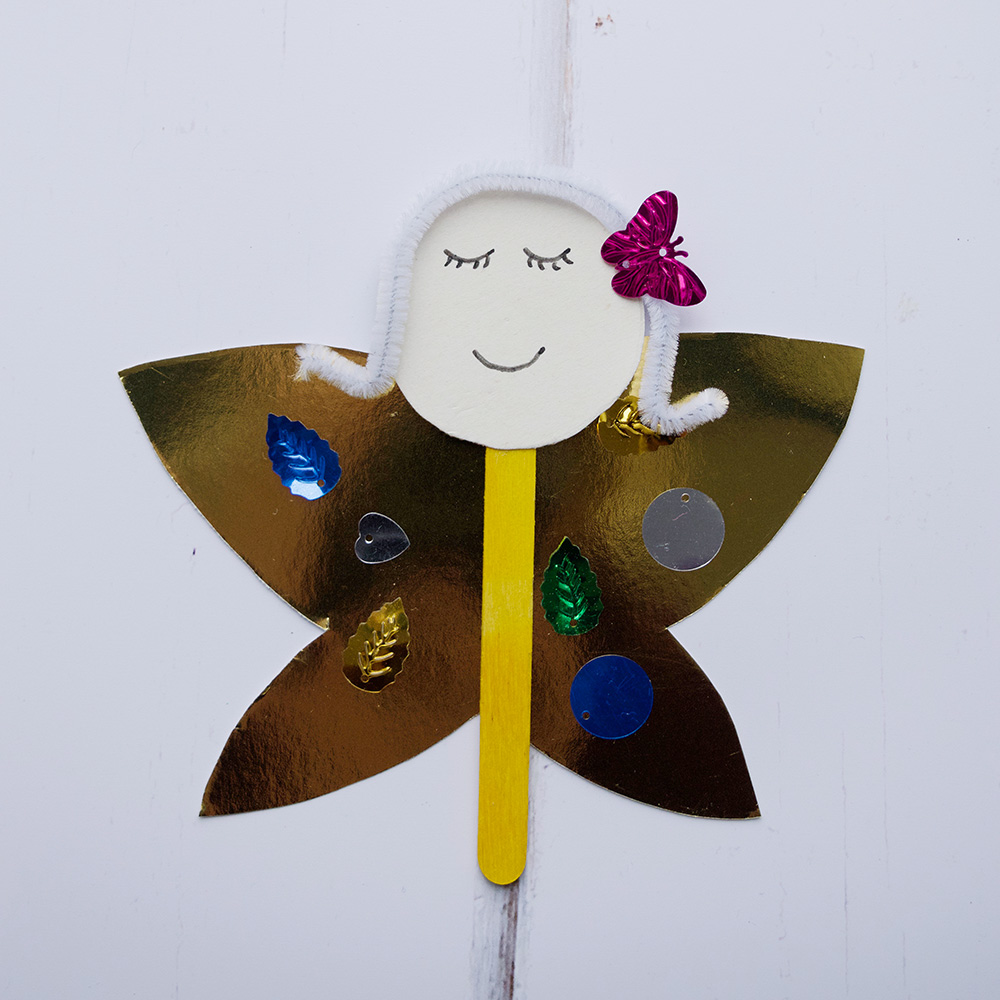 You've finished your fairy lolly stick puppet! Why not make a few different fairies and put on a puppet show?!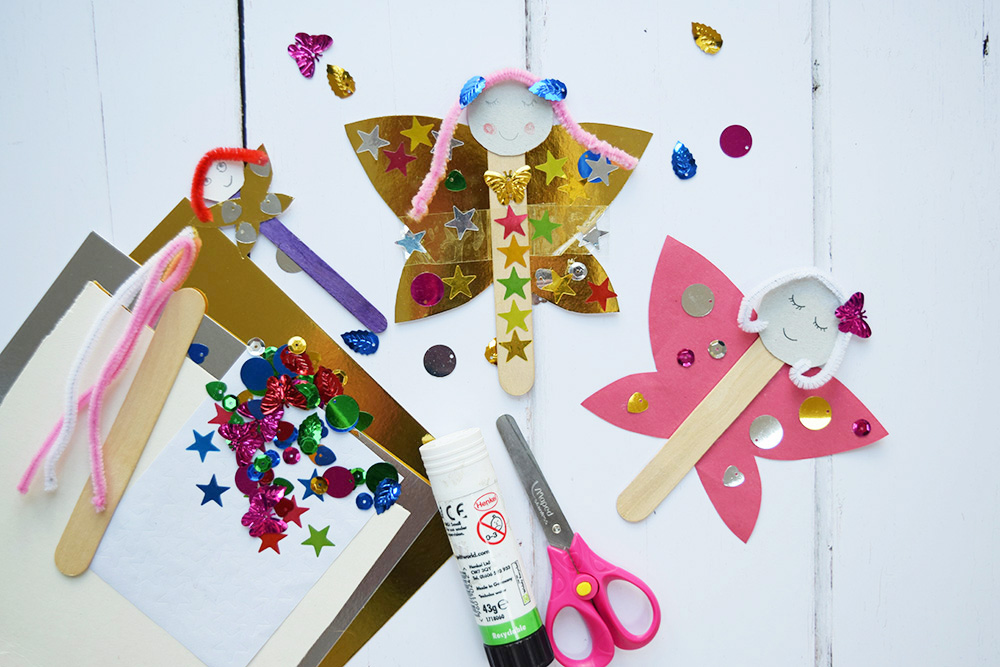 Do you have any other tips for making a fairy lolly stick puppet? Do share!
Go ahead and pin this idea on pinterest to use later!