These Constellation Cards are super easy to make and look really effective. They are a quick and simple activity for kids and make lovely Christmas cards. Or you could use them for any time of year really!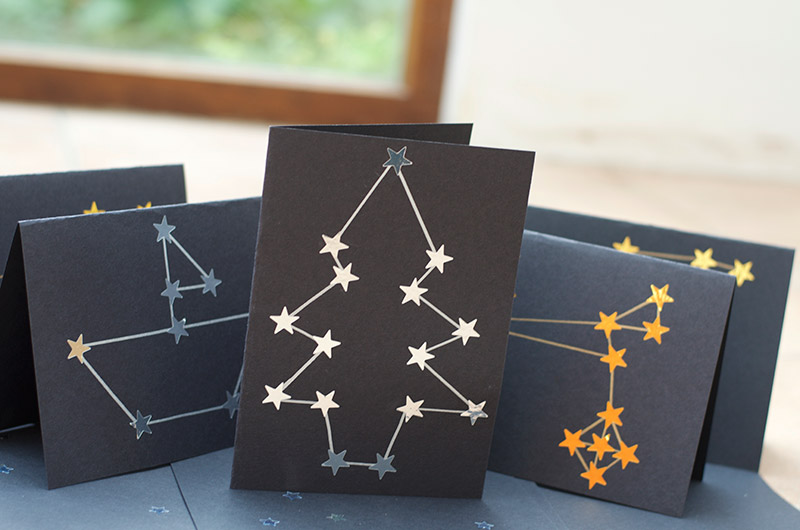 My son is learning about space at school. He loves asking about the stars and the constellations. We thought it would be fun to design our own constellations, then put them into cards!
Have a go at creating your own constellations and make them into simple cards. Older kids can design and make the cards by themselves, younger kids can help with the sticking!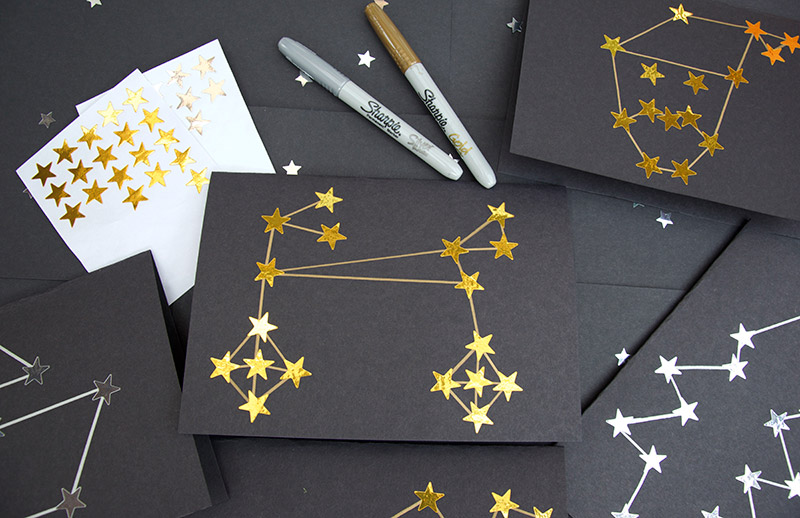 Disclosure: Contains affiliate links. See my disclosure policy.
How to make your constellation cards
First of all you will need:
• A4/Letter Size black card
• Pencil or coloured pencil
• Gold or silver star stickers
• Ruler
• Scrap paper (to sketch your design)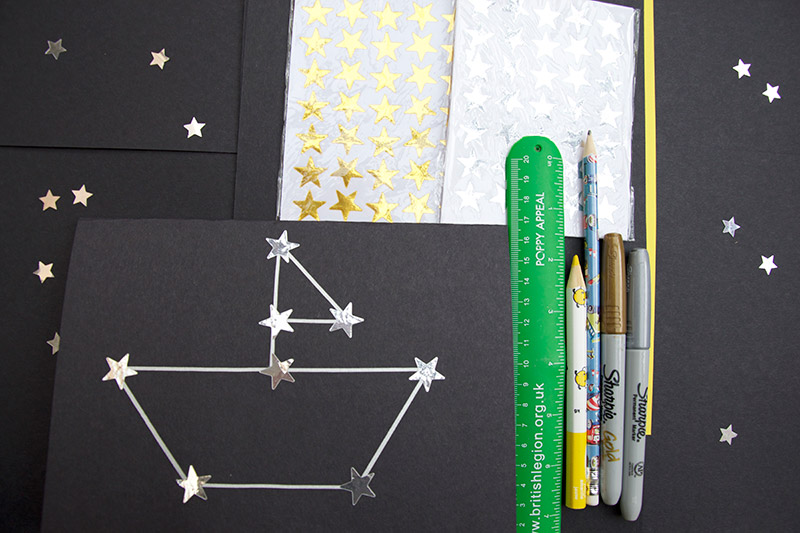 To make your cards:
Start by sketching out a design for your constellation, on the scrap paper. Use your imagination! Draw dots for the stars and join the dots with a ruler to make a fun shape. It could be a Christmas tree, stocking, a tree, a boat – whatever you like!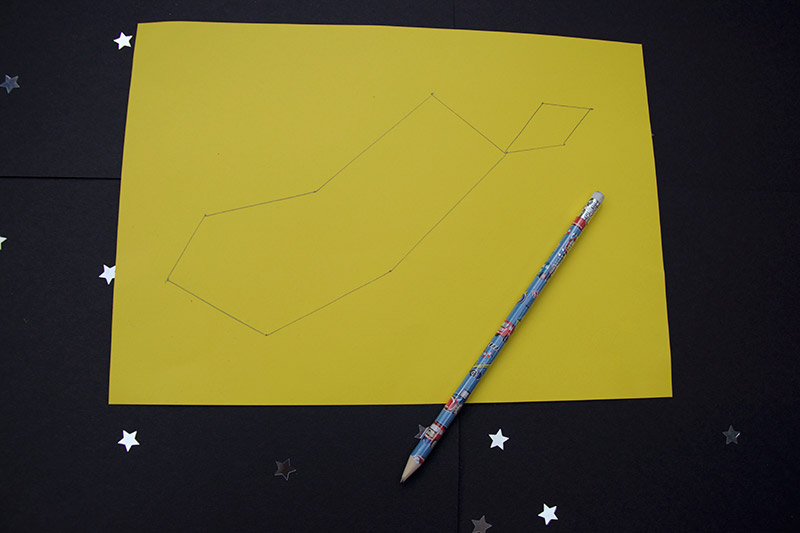 Next fold a piece of black card in half. Lightly draw your design onto the card using pencil or coloured pencil.
Join up the dots using a ruler and your gold or silver pen.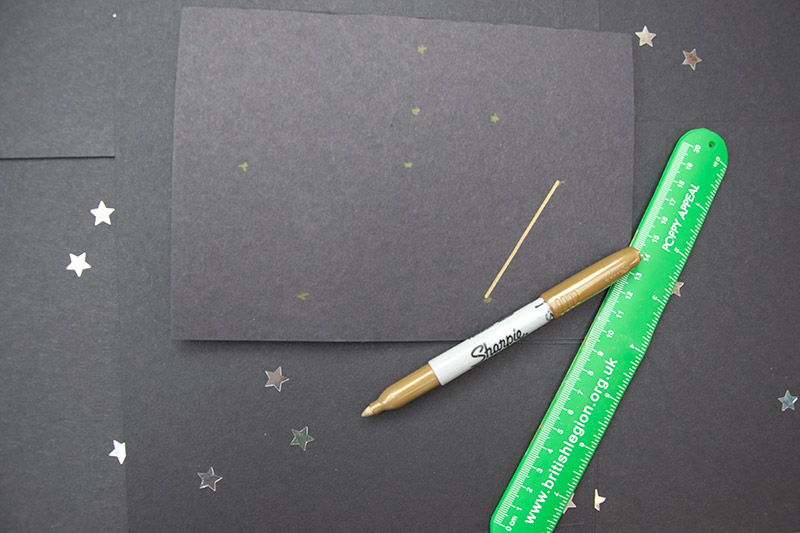 Stick gold or silver star stickers on the dots – to create the stars in your constellation!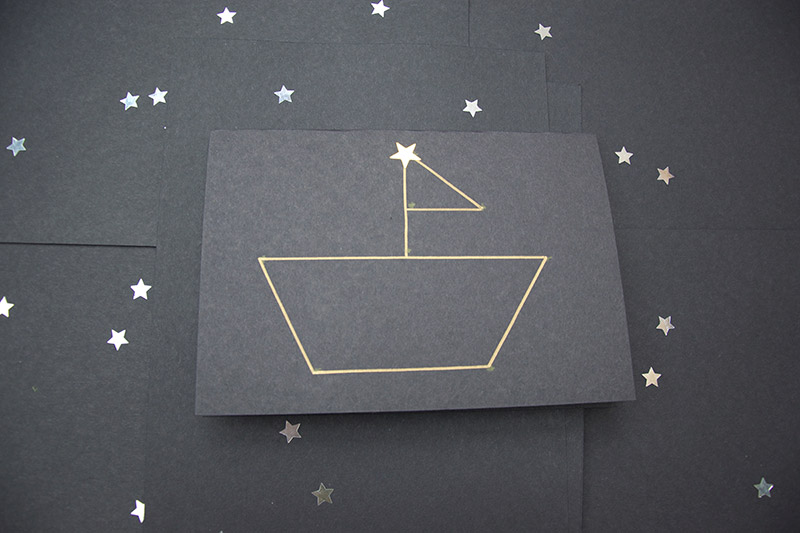 Repeat for as many cards as you would like to make. Have fun! Now you are ready to write inside the cards and send to your friends!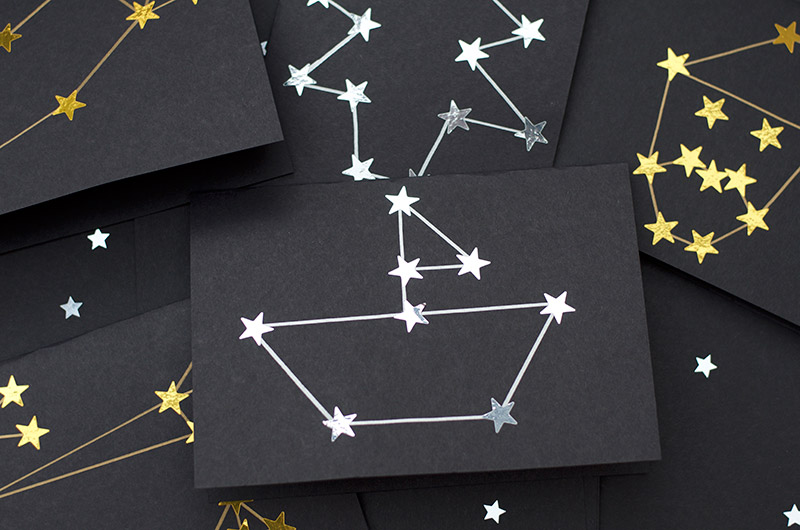 What ideas do you have for your constellation cards?
If your children are interested in learning more about constellations you might want to take a look at some books about constellations, or even buy a constellation globe
. My son has one of these and it is wonderful for learning about the constellations!
You might also like my post How to Make Easy Stencilled Whale Cards
Like this post? Pin me!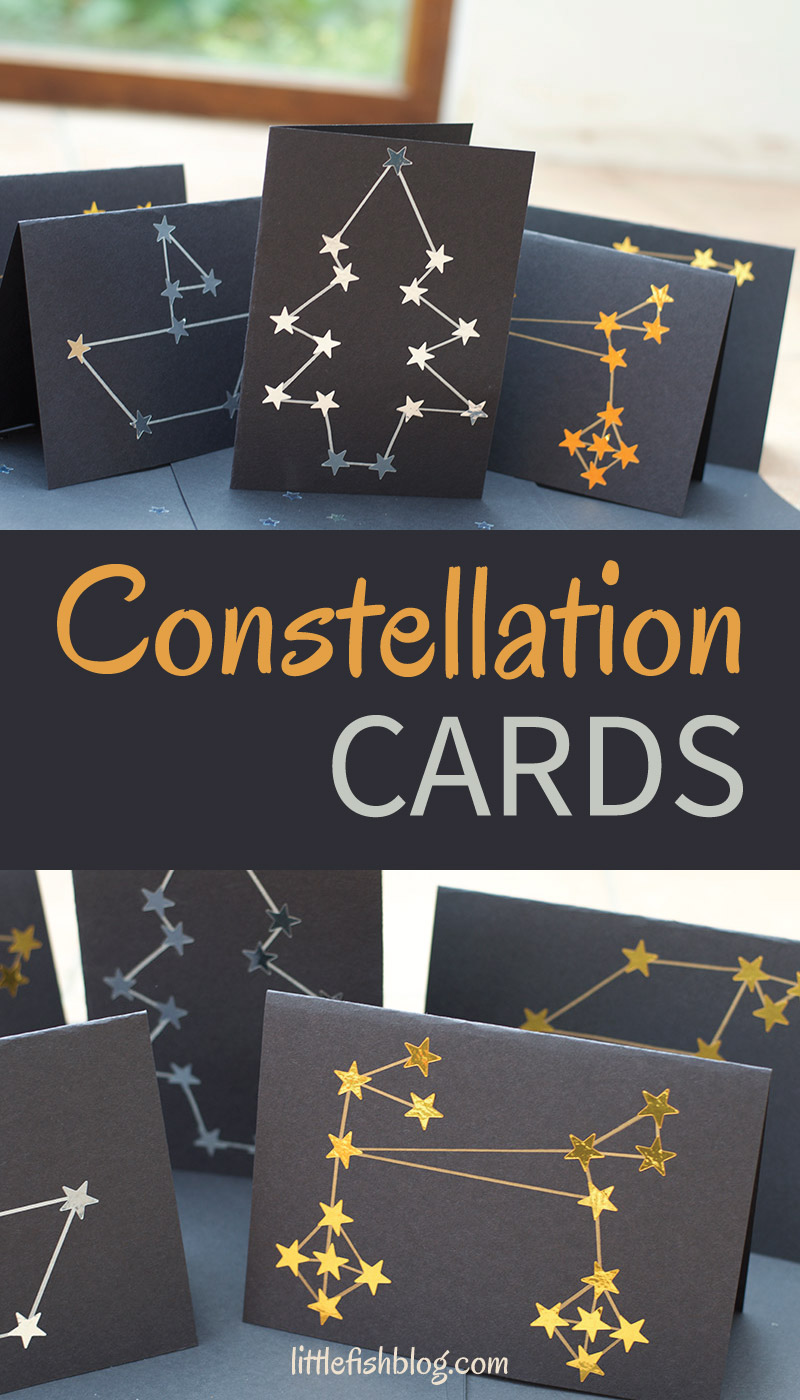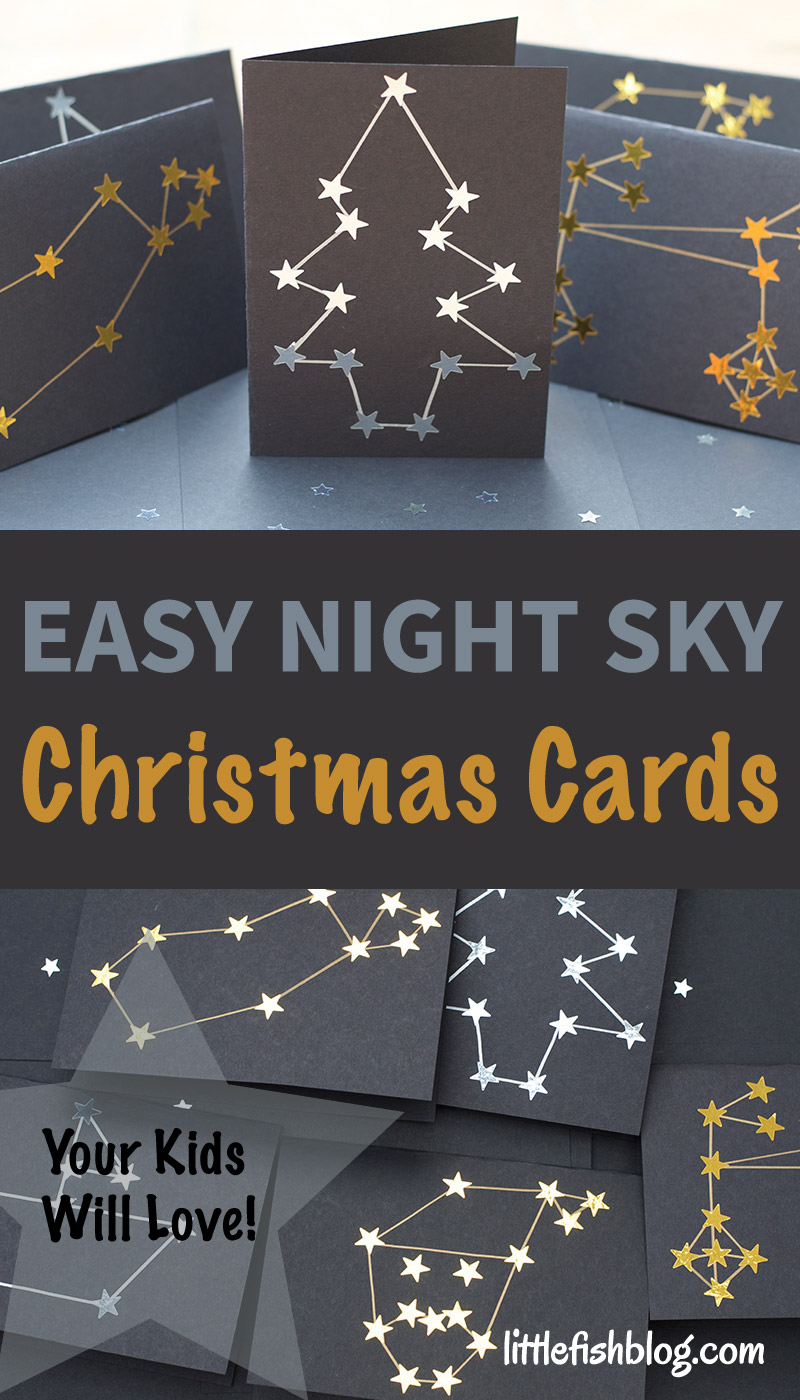 Linking this post up with The Ladybirds' Adventures, Thimble and Twig, Whimsical Mumblings and Meals and Makes.