When it comes to home maintenance, the list of housework never really ends does it? By the time you've completed one project, there's seven more things that need to be dealt with! It's a never-ending battle!
This only gets more challenging as a parent! Inevitably, your little ones create mess that seems to need constant tidying – so we often end up skipping those extra jobs like cleaning the windows, or looking into why your hot tap isn't working in the bathroom.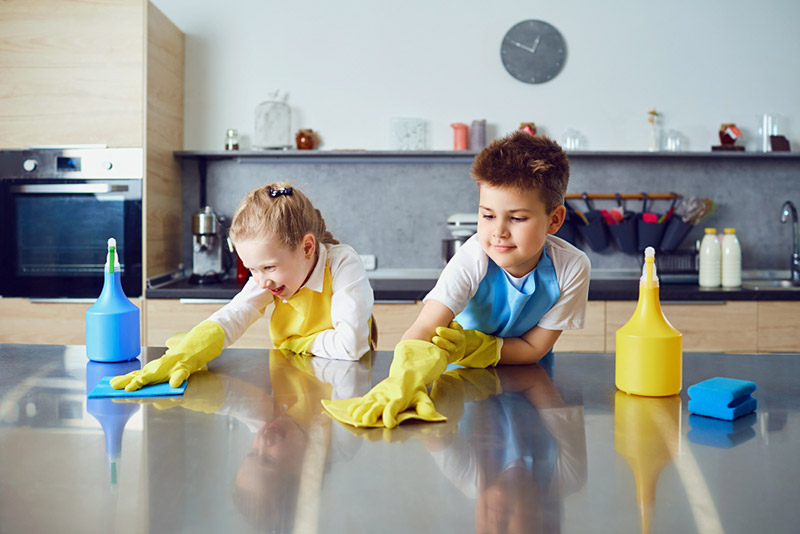 You know what would make it all a little bit easier? Get your child involved in looking after the house, with small, easy and fun jobs to do!
Here are some top tips for how to get your child involved in the daily housekeeping whilst helping to develop their sense of responsibility.
Disclosure: This is an advertorial post.
Make housework into a game
Children respond better to games and activities than being asked to do something that feels like 'work'.  Young children develop all sorts of different skills through play, as well as developing confidence and self-esteem. This is why turning housework into games is so effective. Presenting house tasks in the form of a game or fun activity can supercharge a child's enthusiasm and effort. You can pretend to be diggers whilst picking up toys, put on some tidy up music, have a tidying race, or offer small rewards for household tasks.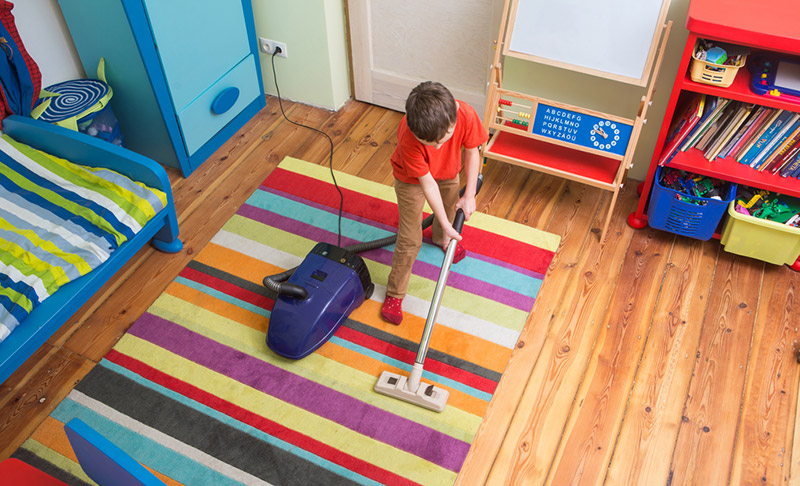 Encourage them to speak up
Aside from the usual washing up and tidying things away, there are countless dangers to your home, such as plumbing issues or dry rot. Encourage your children to speak up if they see something that doesn't look quite right and reward them if they do.
Children are often extremely perceptive about changes to their surroundings. We rush around trying to do everything on our list, whilst our children tend to live in the moment. This makes them great at noticing any potential issues in the house.
Take damp, for example. There are plenty of ways to prevent damp from threatening your home but damp problems are also easy to miss if on the ceiling or in an area where you don't usually look. This is where encouraging your child to speak up will make all the difference. Make sure that your child knows they should tell you if they see anything that doesn't look quite right with the house. It will make them feel involved and trusted, whilst potentially saving you time and money.
Make it the Norm
Children live by routines. Young minds are very impressionable, which is why you should encourage your children to look after the house early on. By starting early, habits are formed which will benefit both you and your child for many years in the future. So try to make doing housework the norm and you'll both get the benefit!
Hopefully, these tips will help encourage your child to help look after your home, giving you more time to relax and have fun together as a family.
How do you help encourage your children to help around the house?