The beginning of another week and time for Living Arrows again – the photo project where I aim to capture moments of childhood. Each week I share a photo of each of my two children and sometimes there's a bit of waffling from me about what we've been up to!
After a busy weekend and the buzz of Halloween, the last week or so has been a little quieter. We've just been pottering about here and there, in the local area and at home.
Little M, LP and I have spent quite a bit of time in the Botanical Gardens lately – mainly as our local playground is closed for renovation, so it's been an excuse to explore and do something we don't normally do! The gardens really are beautiful and well worth a visit if you are in San Francisco.
I was hoping for a shot of the two of them in the garden as they were so sweet together looking at the fountain. But Little M is really not one to pose for a photo lately and is increasingly hard to capture, let alone with his sister in shot too! Instead I've picked a more candid photo of Little M during a quiet afternoon at home. LP on the other hand loves the camera and starts smiling wildly as soon as it appears! It's actually harder to get more candid shots of her because she spots you coming! I did manage to capture one of her in the gardens though which I was pleased about. Although I do love the photos with big grins, it's always nice to capture a more natural moment.
45/52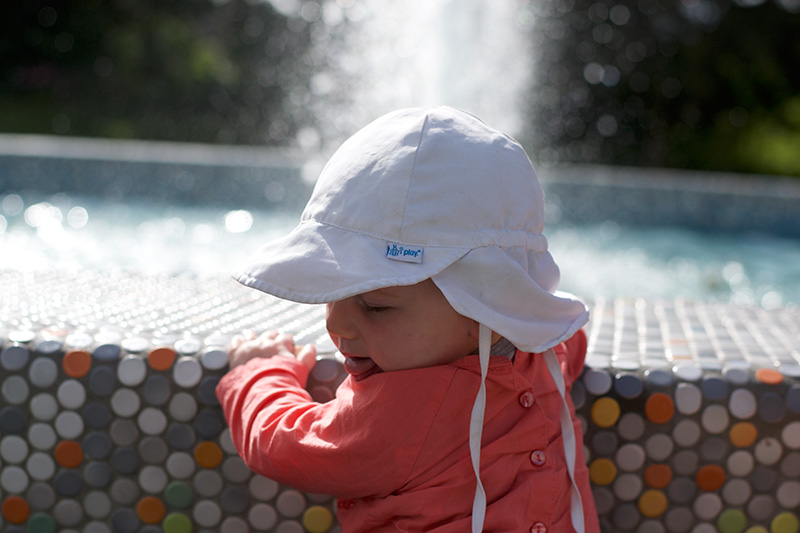 LP was fascinated by the fountain, but here she turned for a moment to inspect something she had spotted on the ground!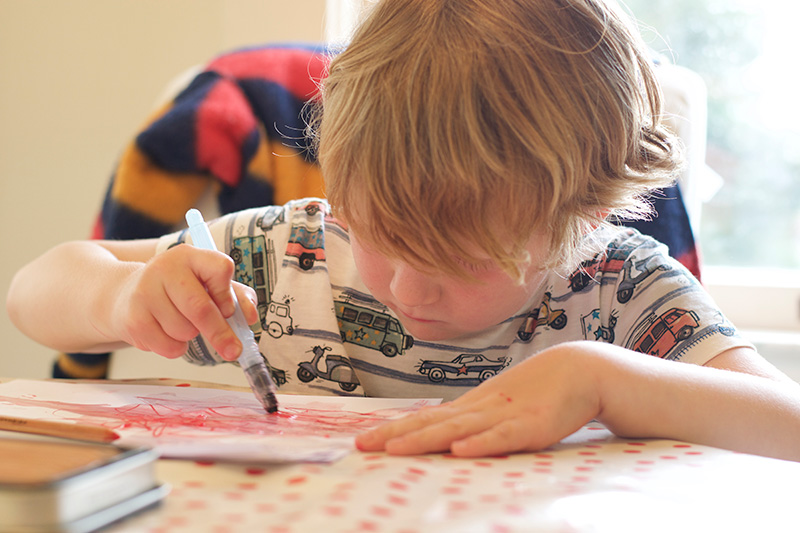 Little M's first choice of project would always be to build and construct with his legos. I like to be arty though and so have always tried to give him opportunities to be creative with paints and pencils as well as bricks. We sometimes get out the craft box during an afternoon and sit and do bits and pieces together. Here he was really excited to use my watercolour brush – a special brush that you squeeze water out of onto the paper! I love the concentration on his face!
Take a look at my Living Arrows photos from 2016 so far.
"You are the bows from which your children as living arrows are sent forth." Kahlil Gibran