Moments of Gratitude is where I reflect on all of the things that have made me happy, thankful and inspired that week. I hope that I will also inspire you to do the same…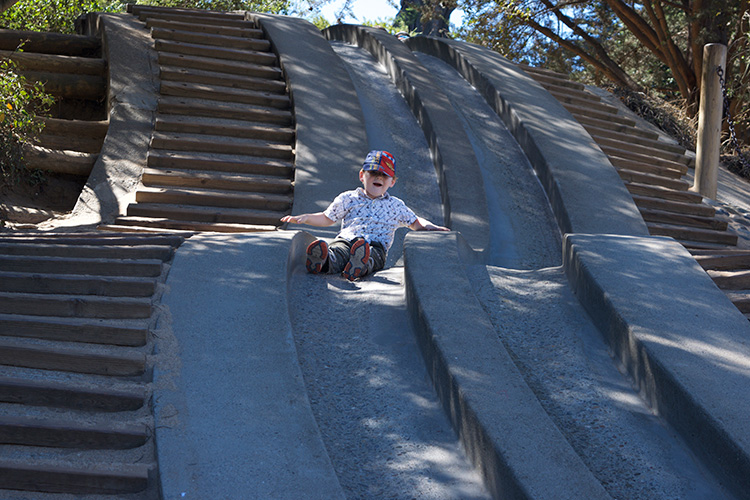 This week I have loved these moments…
• Little M going down the big concrete slide at the Koret Children's Quarter all by himself! It's a huge, tall slide made from concrete and is a bit scary looking! Little M whooshed down so fast, with a big smile on his face – but I managed to get a little snap of him!
• Starting to have a clear out of toys and clothes – part of my big plan to organise the apartment before baby's arrival.
• Making progress with my new knitting hobby – I may have started over once or twice, but I think I'm getting the hang of it!
• Hearing Little M say "One more kiss!" at bedtime – it melts my heart every time. Trouble is he then negotiates – as I walk back to give him another kiss he suddenly says "Ten kisses!"
• Having a really nice chat and catch up with The Hubster. We'd just sat down to watch a movie and then the power went out! But it was the best thing that could have happened, because we just made the room cosy with torches and fairy lights, then cosied up on the sofa and had a much needed catch up. The perfect excuse! A little disappointing that we couldn't make hot chocolate too though since the power was out and we didn't have any matches!
• Starting to make plans for our new baby – I've started to research mini cribs to squeeze another little one into our little home.
• Feeling the first few proper kicks from the littlest one! I'd felt a few movement type sensations before, but these are definitely kicks now – it's starting to feel more real now, eek!
• Having a big mummy first moment – taking Little M for his first morning on his own at preschool. It was just a trial session and he'll have a few more before he starts properly – but I was so proud of myself for not crying and so proud of Little M for doing so well! You can read more about it in my letter to Little M.
What were your moments of gratitude this week?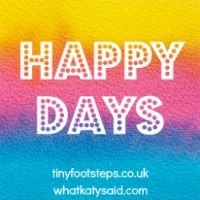 [plinker]