Moments of Gratitude is where I reflect on all of the things that have made me happy, thankful and inspired that week. I hope that I will also inspire you to do the same…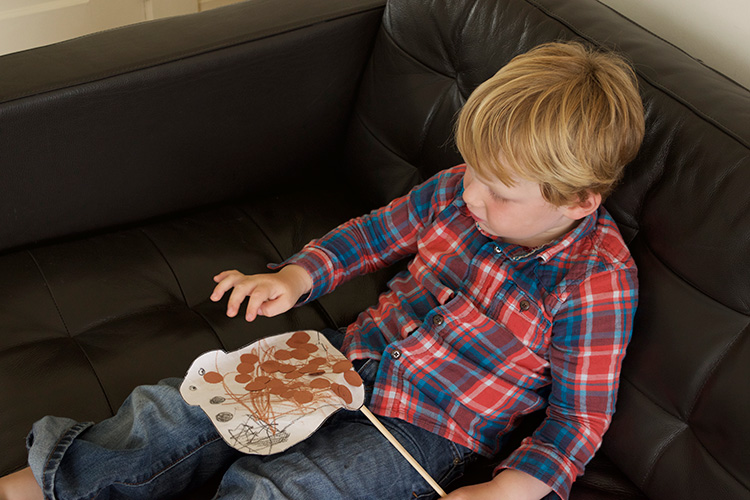 This week I have loved these moments…
• Little M giving one of his trucks to another little boy who was upset – aw!
• Watching stingrays and sharks with Little M through the 'window in the floor.'
• Finding out that my parents have booked flights to San Francisco – woo hoo! I haven't seen them for over a year and am already getting excited!
• Overhearing Little M talking to his cuddly monkey 'Bogey' (yes, he named it himself!) and giving him toys to play with.
• The Hubster getting our little boy up every morning this week, so I could stay in bed a little bit longer.
• Watching Little M get excited about sea creatures – I love it when he gets excited about something new outside of his construction obsession! We even made a stingray art project (he's showing it off in the photo!)
• Celebrating 4 years of marriage with the wonderful Hubster.
• Chatting and eating waffles with the girls at Book Club and feeling 'me' for a morning.
What are your moments of gratitude this week?
I am linking up with Enchanted Pixie and her 52 Weeks of Gratitude and…
 [plinker]