Are you wondering how you can raise your kids to be grateful?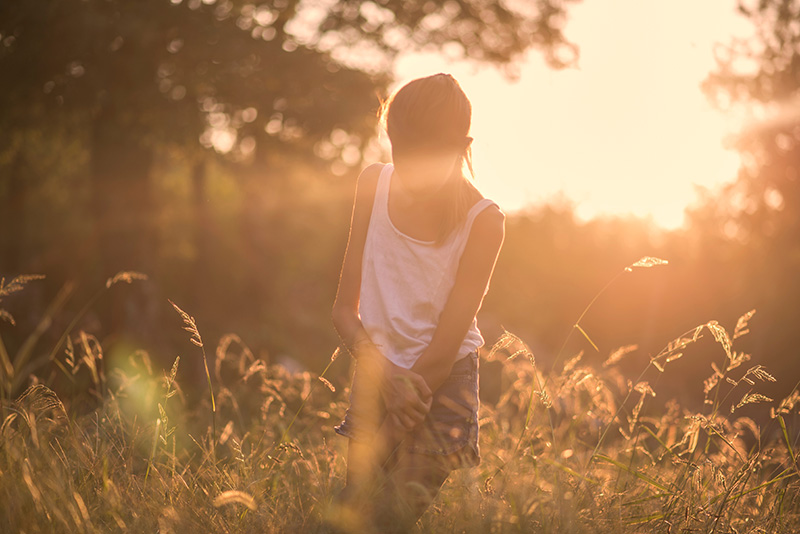 I read an article recently on the importance of gratitude. It made me think and reflect on little ways that I could help my own kids to be thankful and grateful. To me it's such an important life skill to be able to reflect on the things that you are grateful for, or that made you feel happy and appreciative.
Having a sense of gratitude has been shown to give you a more positive attitude, better self esteem, stronger relationships with others, a balanced perspective on life and can even make you healthier, as well as happier!
Raising your kids to be grateful is such a positive thing to do, for them and for you! One of the amazing things about teaching your kids to be grateful is that it makes you as a parent more grateful too! Being grateful and appreciative will help strengthen your relationship with each other, as well as with others and society as a whole.
You can read more on positive parenting at one of my favourite parenting sites.
So how can we raise our kids to be grateful?
It's important to remind ourselves: raising kids who are grateful is not something that you can teach. You can teach them to say 'please' and 'thank you' which is also of great value, but being grateful is more than just being polite. Being grateful is an attitude. It is something that you as a parent have to MODEL and ENCOURAGE with your child, rather than teach.
Being grateful is something that we have to BE. It is not complicated. We can do it easily and everyday. We simply have to recognise and acknowledge the things, actions and people we are grateful for.
Here are some simple things I already do, or would like to try, in order to help encourage my kids to be more grateful.
I hope this list gives you some ideas on how to raise your kids to be grateful. Use these as a starting point to think of some ideas of your own!
Show appreciation for your kids
Regularly practice being grateful towards your children, with words, hugs, small gestures – even notes and small gifts. Show appreciation for your children when they have done something you are grateful for by using specific wording. "I like the way you took turns with your sister, you must be so proud of yourself" or "Thank you for helping to put the shopping away, It's so much fun working as a team".  Specific praise is much more effective than just saying "Well done" as children know exactly why you are thanking them. Showing appreciation for your kids helps to strengthen your relationship, as well as your child's self esteem. You are also modelling gratitude! Challenge yourself to show appreciation for your child every time they do something positive!
Reflect with your children at bed time
At the end of the day reflect on the events of the day with your children. Talk about any positive, fun or happy things that happened during the day. You could talk about them together, or take it in turns to pick your favourite three things that happened during the day. We like to make this part of our bed time routine.
Keep a gratitude list 
Writing a gratitude list at the end of every week, or even at the end of every day, is a fantastic way to really notice the things that have made you grateful or happy. You don't have to write your list down, although keeping a gratitude list in a journal or diary can be a great motivation. Writing a personal gratitude list as a parent helps you to model and practice gratitude.
Try this exercise with your kids too! Write down your grateful moments together and stick them on the fridge at the end of the week. Or you could each write down something every day that you have been grateful for and put it in a 'gratitude jar.' At the end of the week you can read out all of the entries in the jar. This is a great way to show appreciation for each other!
Minimise toys and material things
Most kids have far too many toys and material things. Try to minimise the amount of 'stuff' that your kids have. This will make them more appreciative of the things that they do have. Of course sometimes this is easier said than done! But try having a declutter and you'll be amazed at how much your kids don't really need! We try to mostly have toys that are open ended and creative, to encourage imaginative play. Praise and encourage children for their personal achievements and interests to help foster a sense of self-esteem and inner purpose away from the material world. A sense of inner purpose is one of the best ways of developing gratitude.
Spend time playing with your kids
Sounds so obvious I know! We all have busy lives and it can be so easy to spend lots of time rushing about. Then when you have time to spend with your kids you feel as though you should go and do something exciting! But try keeping it simple. In the time you have with your kids, spend real time playing with them. Kids love it when you just get on the floor (or the ground!) and play! Try not to worry about having a particular goal in mind. Just go with the flow. This will give you and your children lots of positive moments to strengthen your relationship. Strong relationships help to foster a sense of gratitude.
Pay it forward
Encourage children to 'pay it forward' by recognising a kind act and doing the same for someone else. Paying it forward helps us to recognise kindness in our lives and develops a wish to spread kindness to others.  It can be something as simple as smiling and holding the door open for someone. Or it could be helping out someone in the community. I adore these gratitude quotes from Tiny Prints for sharing your thanks and kindness with others, perhaps in a thoughtful card. Find lots more ideas on how kids can pay it forward here.
Be creative about how kids pay it forward and make it fun! Perhaps leaving a secret treat for someone, or paying for the person in the line behind you in the coffee shop. I love this idea of a Random Acts of Kindness Advent Calendar as an introduction to encourage kindness – you could do this for advent, or any month of the year! Paying it forward is such a great way to help kids develop a sense of gratitude, whilst spreading kindness to others.
What about you? What else do you do to encourage your kids to be grateful?
Disclosure: This post contains an affiliate link. All opinions as always are my own. Thanks for your support!
Photo credit: Kristina M M courtesy of Unsplash.
Like this post! Pin me!