Phew – another Living Arrows, it comes around so quickly! This is the photo project where I aim to capture moments of childhood. I post a photo of each of my children once a week.
To be honest the last week has been a bit of a blur, as one or other of us has been poorly. We've all had colds, starting with Little M, who kindly shared his germs with the rest of us! I've not taken my camera out as much as I would have liked, as a result.
We did have a nice little walk around Stow Lake at the weekend though. LP was her usual upbeat self, despite her cold! We've also spent lots of time outdoors, just running about and playing really. I'm one of those 'fresh air is good for a cold' types – ha ha! Of course we are also lucky that we have good weather at this time of year and can enjoy getting out and about.
46/52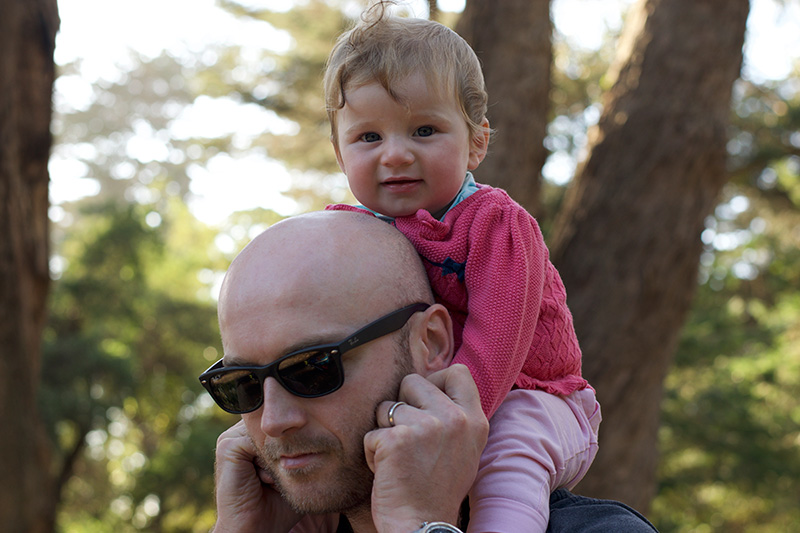 LP enjoyed a ride on daddy's shoulders on our walk around the lake. She's posing – of course, as LP does! I just love the light behind her in this picture.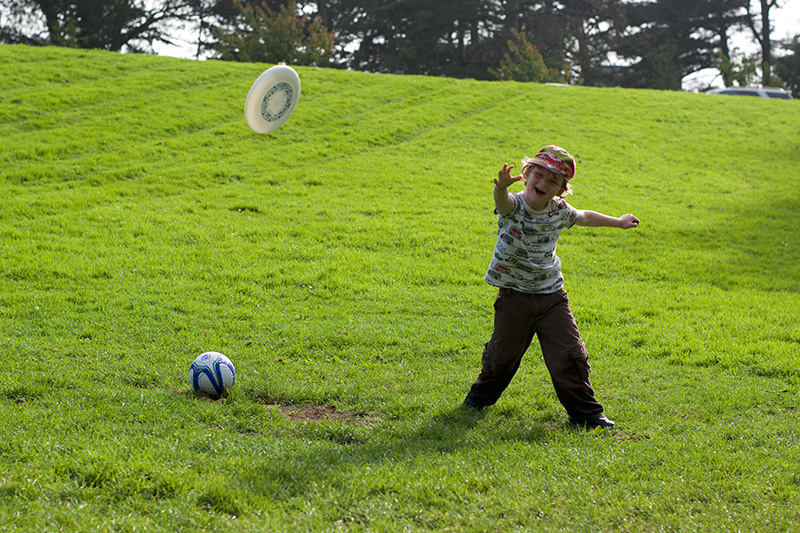 Since our local playground is closed we've been spending lots of time just hanging out on the grass in Golden Gate Park. I had the idea to take a frisbee along and Little M absolutely loved it! We played various games, including 'Let's chase the frisbee and see who gets there first' and 'Where's frisbee?' – Little M's game idea which consisted of throwing the frisbee into a random place and then trying to find it!
Take a look at all my Living Arrows photos from 2016 so far.
"You are the bows from which your children as living arrows are sent forth." Kahlil Gibran