Are you planning a visit to San Francisco? Stow Lake in San Francisco is one of our favourite places to take a walk together.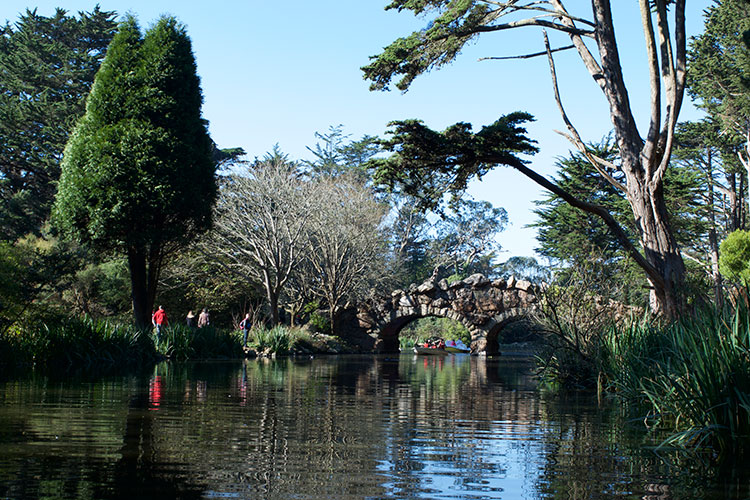 Situated in the middle of Golden Gate Park, it's a beautiful lake surrounding an island called Strawberry Hill. There are trails around the shores of the lake and winding all the way up to the top of the hill.
Last weekend we took a walk around the lake and I was thinking about all the things we love about Stow Lake.
It's great in all weathers. We especially like it when the fog rolls in over the lake and all the visitors disappear. Yet on a hot sunny day it's nice and shady under the trees.
You can start walking anywhere along the lake and you can walk for as little or as long as you like. There are various different entrance points on paths and stairways up to the lake.
Stow Lake is a perfect walk with little ones. There's so much to see along the way. You can just hang out with the ducks, or take a longer walk around the lake and to the top of the island.
Here are our top 5 things to see and do on a walk around Stow Lake – however long you want to stay.
The Chinese Pavilion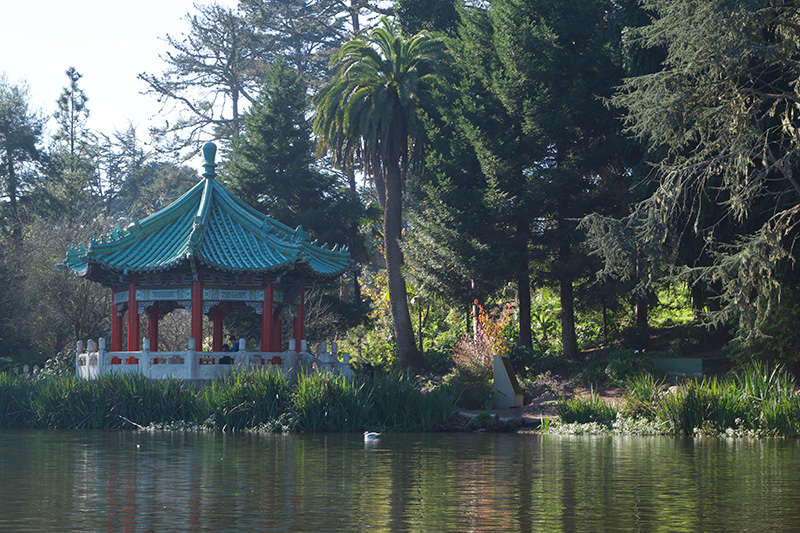 This is Little M's top place to see at Stow Lake. The pavilion sits on the island side of the lake, next to Huntington Falls. It was gifted to the park by San Francisco's 'sister city' of Taipei. It is a fab place to sit, have a snack and look out over the lake. Little M likes walking over the little bridge into the pavilion. This is the sort of magical little hide out I would also have loved as a child.
Huntington Falls and Stepping Stones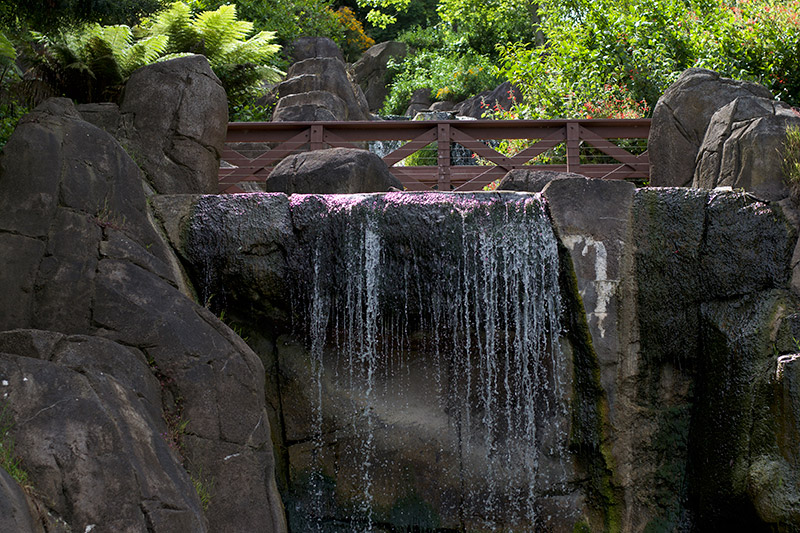 Little M's second favourite spot is the huge waterfall and stepping stones next to the Chinese pavilion. Huntington Falls is a huge artificial waterfall that cascades from another reservoir higher up on Strawberry Hill. This is a great place to stop and take a souvenir photo. It can be very popular, especially on a busy day, such as a sunny Sunday. Little M loves hopping on the stepping stones at the bottom of the waterfall. Note, these can be a little bit of a pain with a stroller – so bear that in mind!
Strawberry Hill
You can climb the steps next to Huntington Falls for a fantastic view from the top of Strawberry Hill. The steps are steep, but manageable for most moderately fit people. There are also a number of other trails that wind to the top of the hill – take your pick!
The Boat House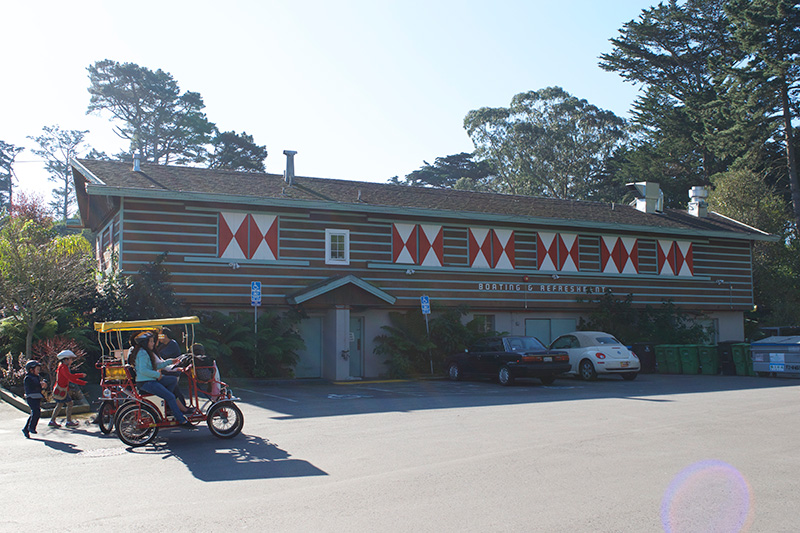 The Boat House is a good place to stop for a snack or a light lunch – there's also restrooms here. If you are feeling adventurous you can hire a rowing boat or a pedal boat and see the lake from the water itself! We did this for Little M's second birthday and it was so much fun!
Wildlife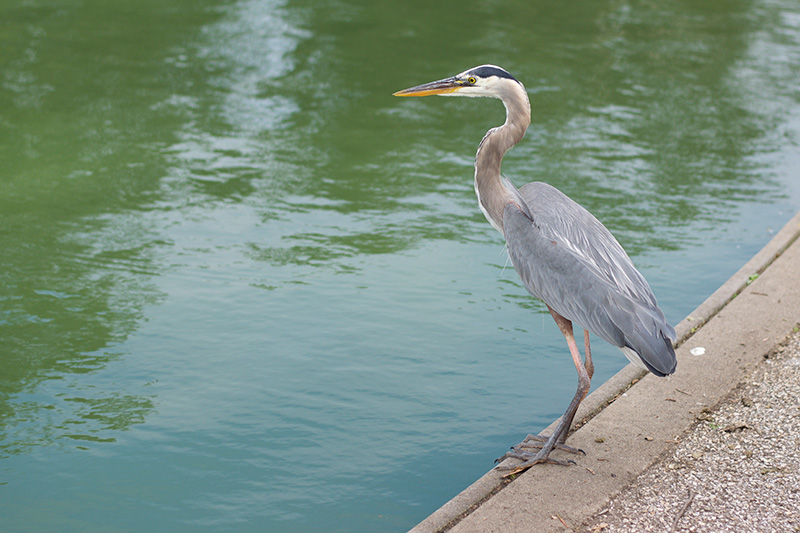 There's so much wildlife to see at Stow Lake, you are bound to spot something interesting. It's popular with bird enthusiasts – you will often see Great Blue Herons on the lake, especially in the spring time when they are nesting. San Francisco Nature Education has a Heron Watch every spring – where you can learn more about the herons.
Stow Lake is in Golden Gate Park and really easy to get to. This is a useful guide on getting to the park.
I hope this list has inspired you to come and take a walk around Stow Lake!
Are you visiting San Francisco with children? You might also enjoy my post on 5 Best Things to do in Golden Gate Park (With Kids).