I love making homemade cards! Sometimes people can think that it's time consuming to make your own cards, but they can be very quick and easy to do. These homemade easy washi tape cards are simple and fun for kids and adults alike to make. They make thoughtful cards to give for special occasions such as Mother's Day, Father's Day or many other occasions.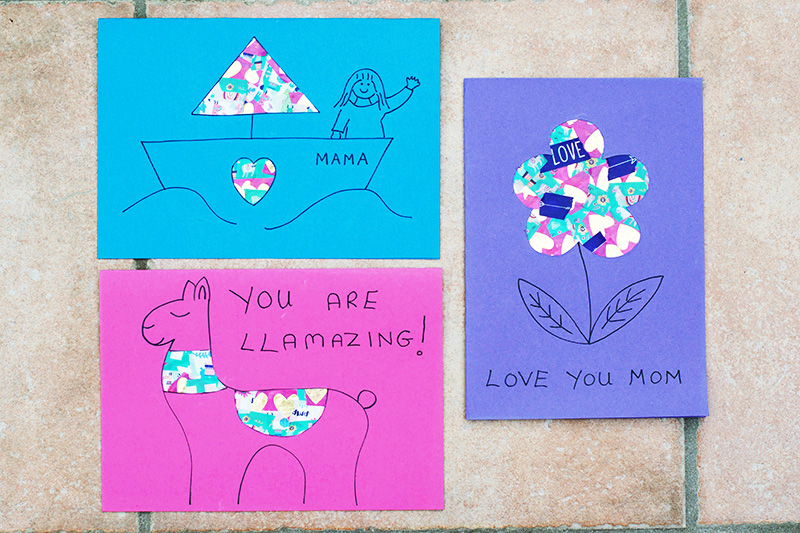 I've loved drawing since I was a child and I think it's so important for children to have the time and freedom to draw. Your children can imagine anything and everything, simply with paper and a pencil. These cards incorporate imaginative drawing with easy washi tape collage. They are fun for all ages and look really effective too!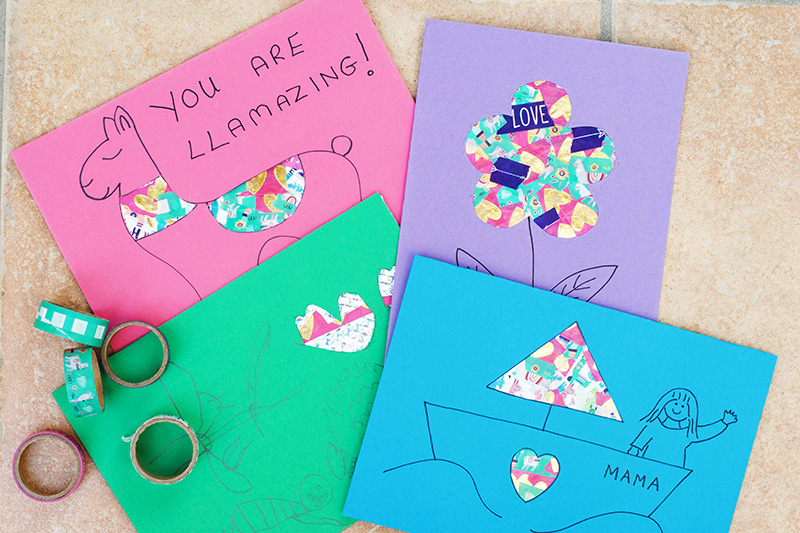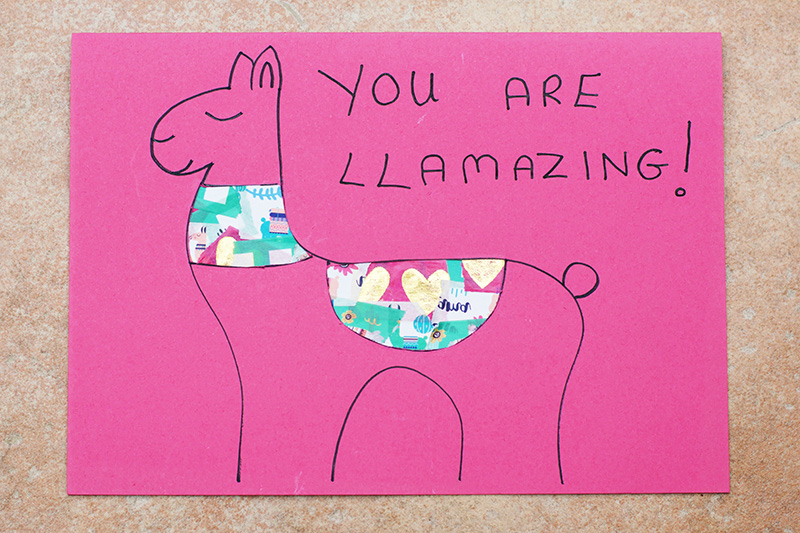 These card ideas are just inspiration for you, so do encourage your children to come up with their own ideas for their cards. Boats, flowers, mermaids, llamas, dinosaurs, lions or unicorns – anything goes!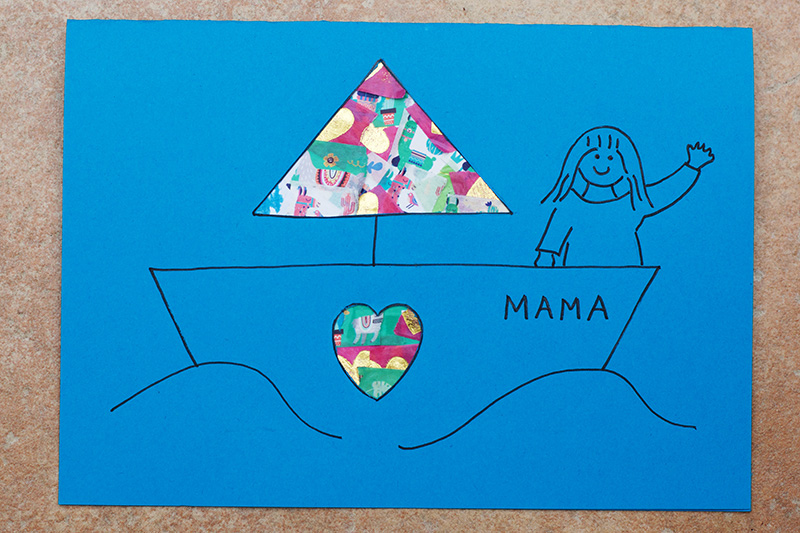 You only need a few simple materials to make these easy washi tape cards. I love how versatile they are – they are fun for tots to teens! If you haven't crafted with washi tape before, then prepare to get addicted – it's so fun and easy!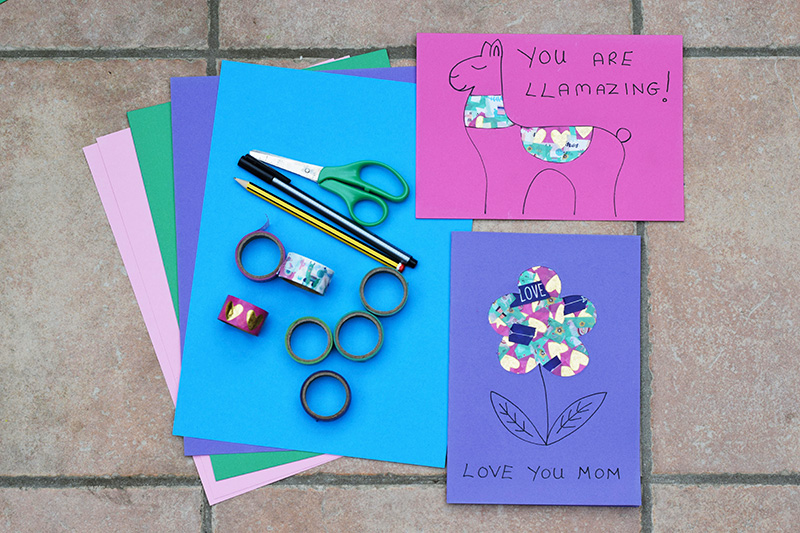 Easy Washi Tape Cards for Kids to Make
You'll need:
Coloured card
Washi tape – mixture of colours/patterns
Pencil
Black pen
Eraser
Scissors
White paper
Glue stick
To make your washi tape card:
1. Fold a piece of coloured card in half and draw a simple design onto the card. Consider an area, or areas. that you will cut out and collage. Of course you'll need to help or supervise younger kids with this.
My son decided to draw 'prehistoric creatures with clouds' 🙂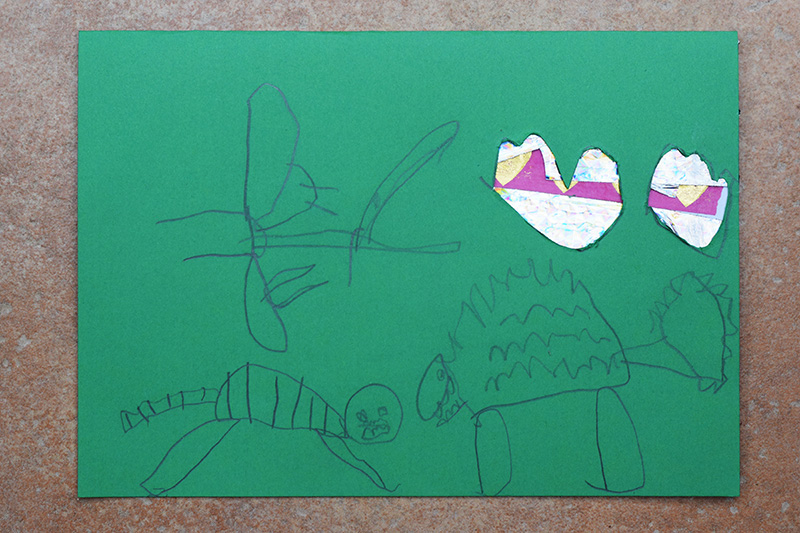 2. Draw over the pencil lines with a black fine liner, or thin felt pen. (You can leave it as pencil lines if you prefer). Wait for the ink to dry and then erase the pencil lines with the eraser.
3. Carefully cut out a hole in the area (or areas) that you would like to collage. Be creative!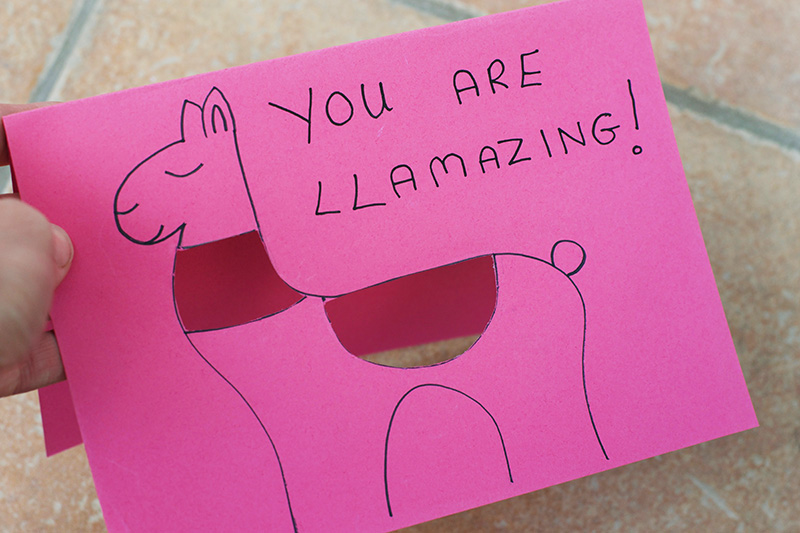 4. Cut a sheet of white paper in a rectangle to fit behind the hole you have made. A quarter of a sheet of paper will likely be the right size, but adjust for your design.
5. Use the washi tape to make a collage on the white paper. Simply tear small pieces of tape and layer over each other. Consider the colours and patterns you might like to use.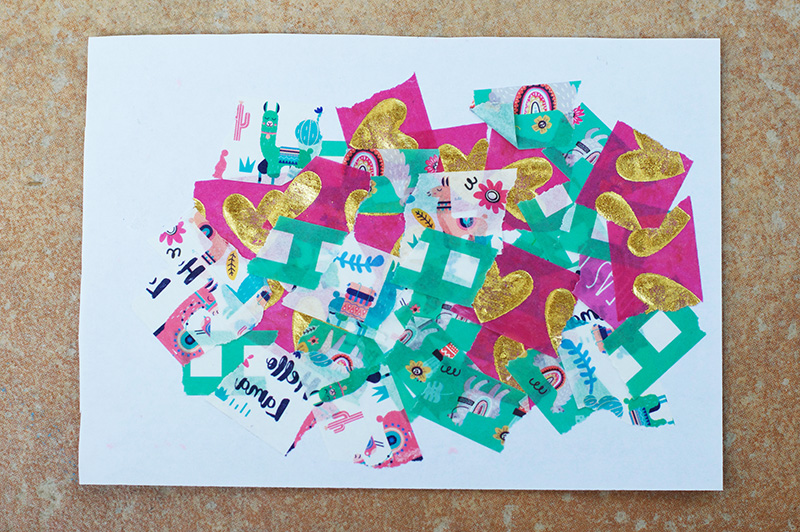 6. Place the collage behind the hole you have made to check how it looks. When you are happy, put some glue around the hole and around the edge of the collage paper. Carefully glue behind the hole.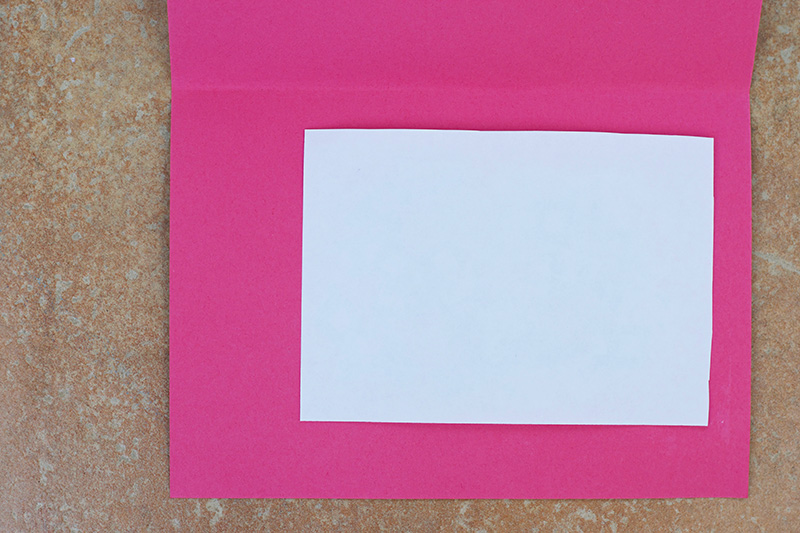 7. Write a message on the front of the card – if you wish. Then write a personal message inside the card. Sprinkle some magic, kindness and creativity by giving your card to someone special to you!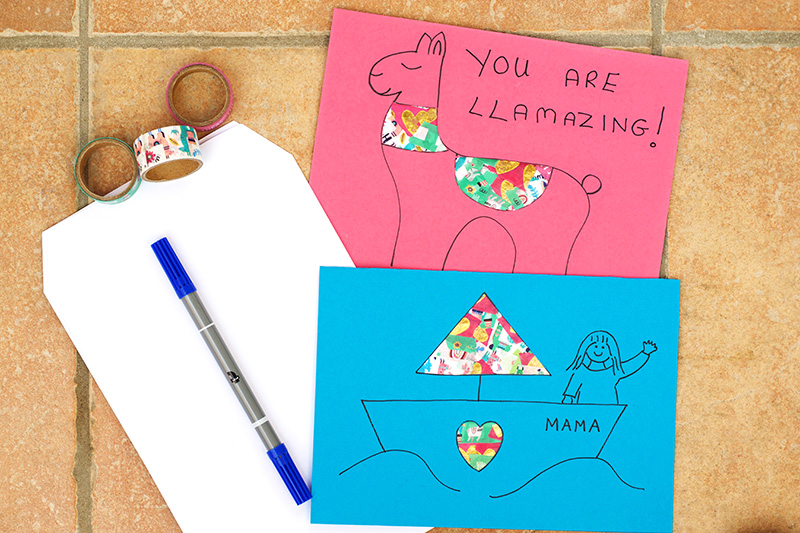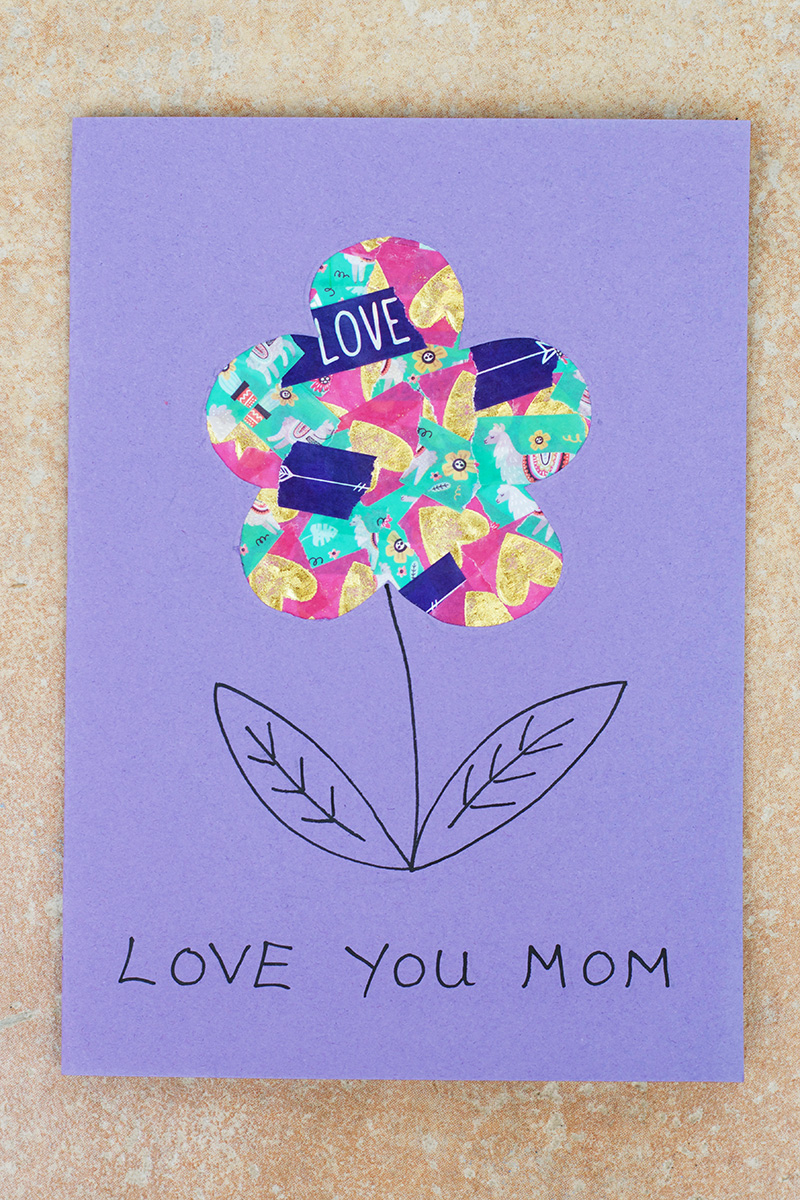 Do you like this idea?
I'm so happy with how these washi tape cards turned out. We'll definitely be trying different versions of these in the future. I love how we could adapt the idea for almost any occasion!
Do you or your children like to make homemade cards? What do your children like to draw most? What ideas will you use for your washi tape cards?
Remember to pin this idea for later!