There's so much fun that you can have with surprise eggs! Try some of these surprise egg activity ideas with your toddler…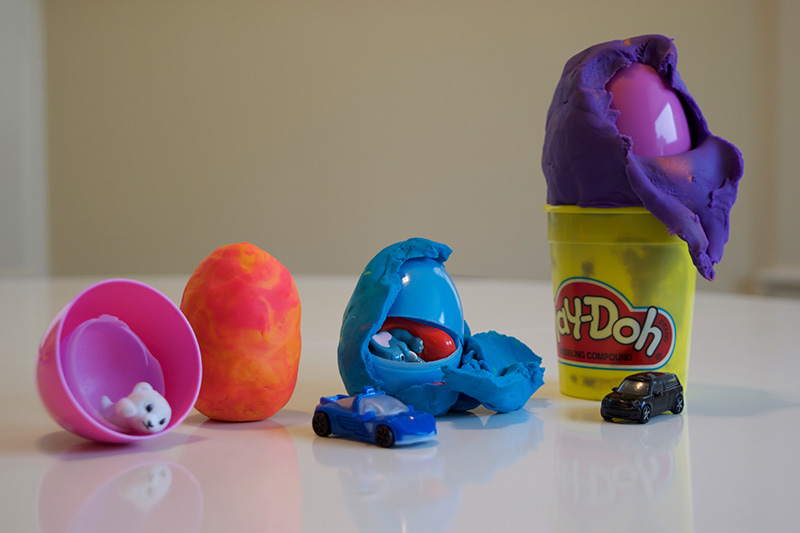 Little M LOVES making and opening surprise eggs – we have a whole box of plastic eggs and toys to make our own surprise eggs with. Some of them are from chocolate eggs that we have bought and opened previously, such as kinder surprise eggs – some of them are plastic eggs and small toys that I have bought to add to his collection.
Your toddler will have so much fun making and opening surprise eggs and there is lots of learning to be had too! Assemble surprise eggs for your toddler, or involve them in the making process too.
All you need is some plastic eggs of various sizes and some small toys to place inside. If the eggs are big enough you can even place match box cars and small figures inside that you may already have at home. You can add layers of play dough, or aluminium foil around the eggs for extra variety and fun!
Here are some ideas to get you started…
'Russian Doll' Surprise Eggs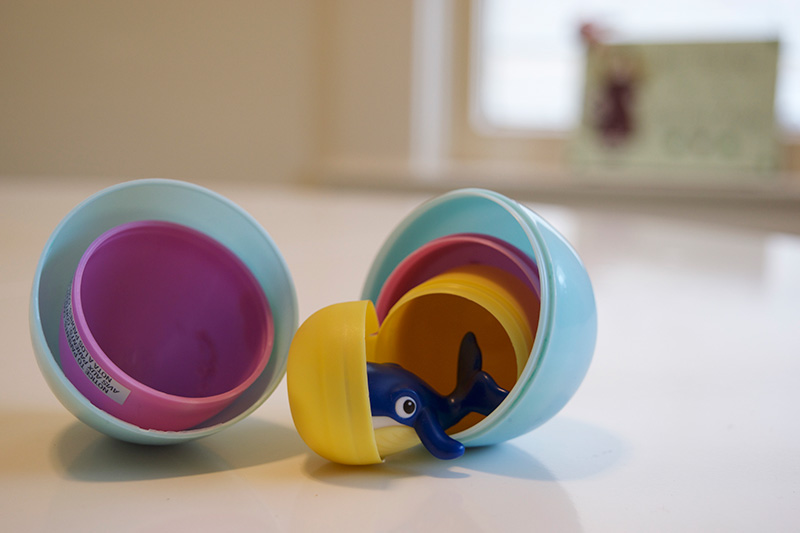 Hide a toy inside a smaller egg, then a larger egg, then a larger egg to create a 'Russian Doll' surprise egg. You could even finish with layer of play dough or foil. Your little one will love to open the egg layer by layer!
Size Up The Eggs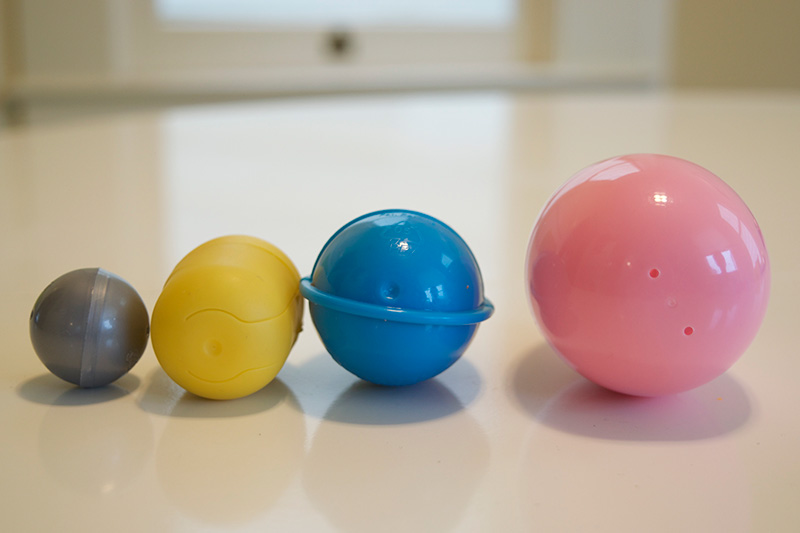 Make a variety of different sized eggs and encourage your toddler to place them in size order – before opening them!
What's Inside?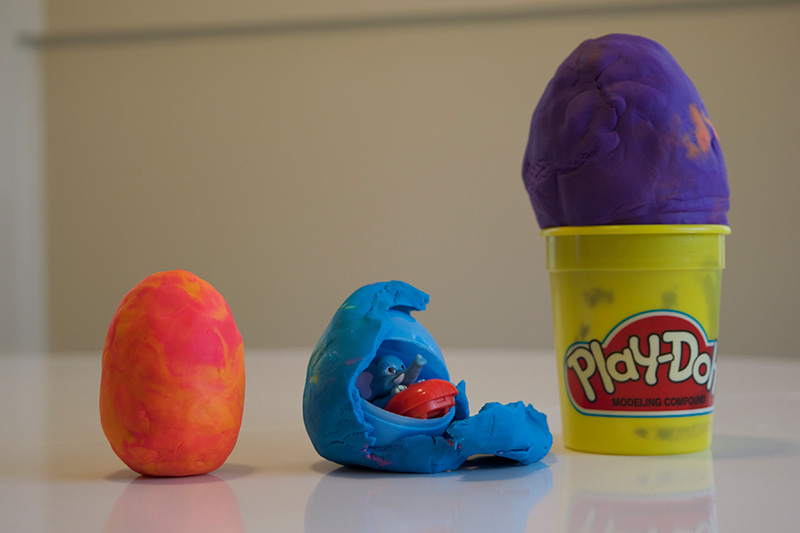 Make surprise eggs for your toddler with a variety of toys inside. If able, your toddler could make some eggs for you to open. Take it in turns to open an egg each and describe what you find inside.
Colour Sort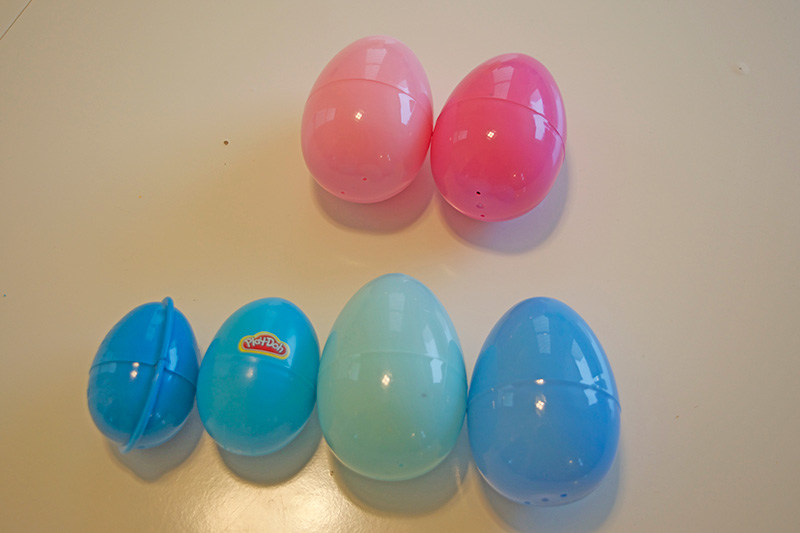 Make lots of eggs of a variety of different colours and encourage your toddler to sort them into colour groups.
You could also play a colour game using a coloured dice. Stick labels of different colours on each face of a dice. Make sure the labels represent the colours of the surprise eggs you have made. Split the eggs between the two of you. Take it in turns to throw the dice and open an egg of the corresponding colour. The 'winner' is the first one to open all of their eggs!
Egg Hunt
Egg hunts are not just for Easter time! Hide eggs around the house or garden for your toddler to collect – a great way to get them active or outdoors and spark lots of interest!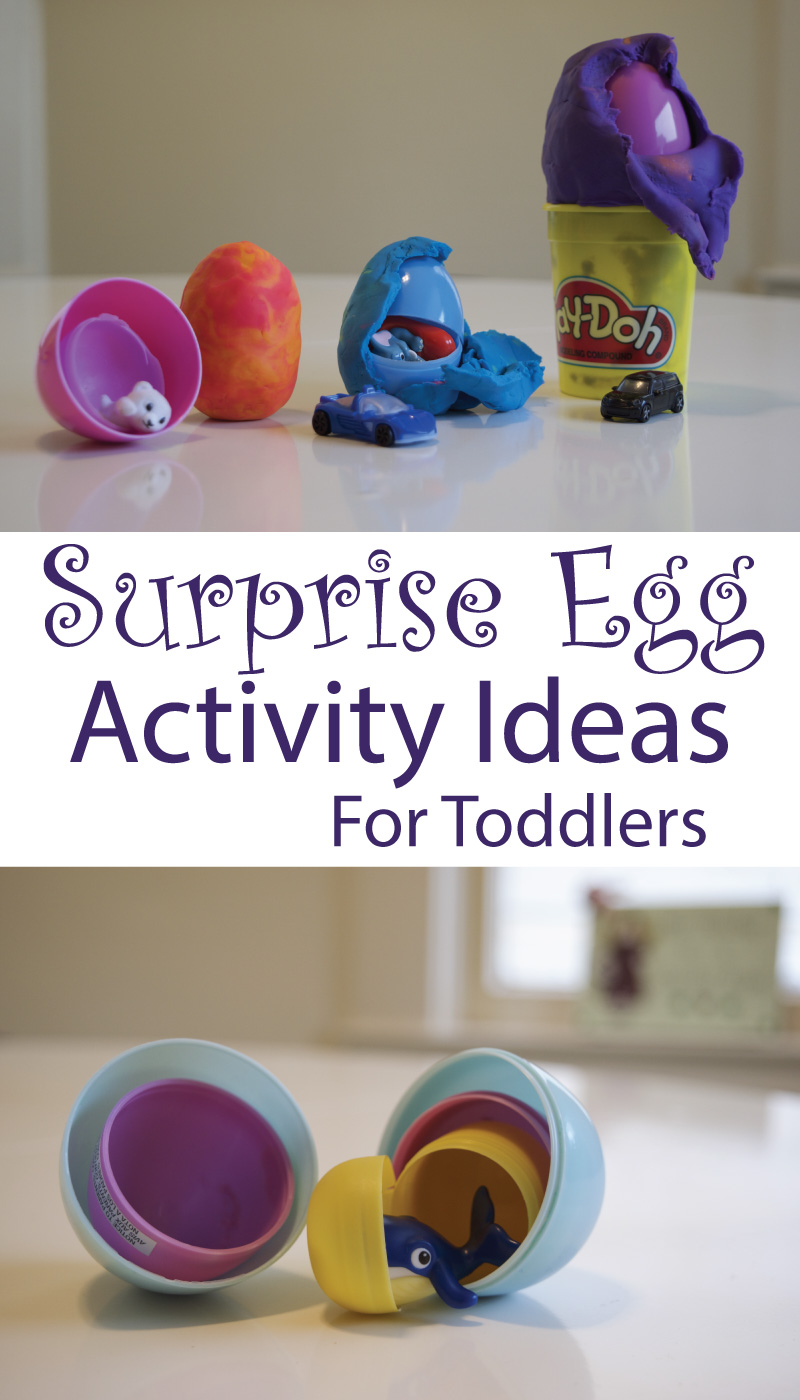 If you liked these surprise egg activity ideas, you might also like to try making your own chocolate surprise eggs as a special treat for your little one – for Easter or at any time of year!
Do you have any other surprise egg ideas to share?