I don't usually think much about being an expat. In many ways my experience is not that dissimilar from many other people. Lots of us these days move to places remote from our families, away from where we grew up – often with less of a support network than before.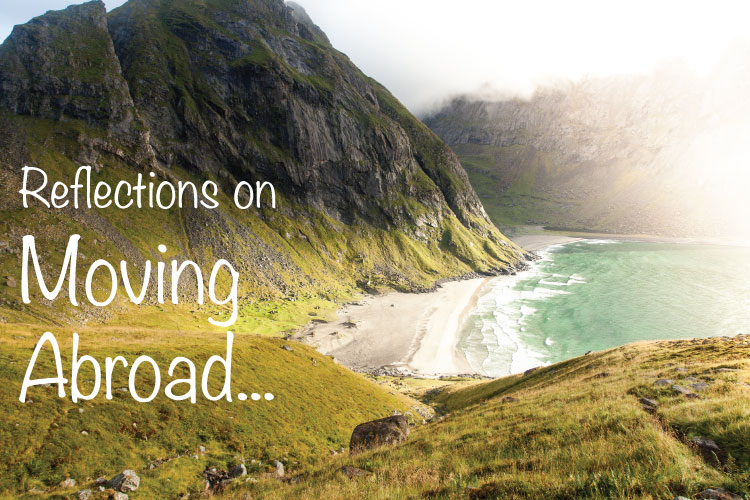 The difference with me is that my family and I now live over 5000 miles away from the place that we used to call home. So what is it like? Should you do it? Is it the glorious life that everyone imagines it would be? What should you expect? Here are my reflections on moving abroad…
The beginning…
My husband and I moved to the states 3 and a half years ago. We'd just got married, my husband was offered a job here, we'd both always fancied living abroad (especially California) and so the opportunity presented itself. Neither of us thought twice about it. We knew we'd miss our family and friends, but were so excited about the adventure that awaited us. Plus it was only a 2 year contract, so we felt more like teenagers setting off on a 'gap year' than adults moving abroad.
Fast forward 3 and a half years – we have a 2 year old son, friends, I have a job too, we are happy – and yes we are still here. (Let's just say the contract got extended!) Lately I have been thinking a bit about being an expat as we have been considering the options for our future as a family. I hope that my reflections on moving abroad will be helpful to anyone else out there considering a similar path.
Follow your heart. Whether it's moving abroad or staying put.
For years I worried about needing to be settled in one place, married, with a house and so on before having a baby and then staying there forever and ever. I'm not saying you shouldn't do that if it's right for you and it works out that way. I'm just saying there's no rules. We had always wanted to live abroad and didn't already have children – if we did things might have been different. So we went for it. It has been refreshing to realise that I didn't have to have what I thought was the 'perfect' situation to have a baby, or to be happy. Don't be scared to go for it, if that's what you want. Although, if after consideration, you decide that living abroad is not for you, that's fine too. Just do what's right for you and your family – then enjoy your life.
Some days the grass is greener, some days it is not. 
So you decide to move abroad and think "This is it! The life I've always wanted." Well, some days it will feel that way and some days it won't. Life abroad is just like normal life – it has its ups and downs. Except those ups and downs can be more extreme – especially to begin with. The first year can feel like a roller coaster. Some days, you'll feel excitement at being in an amazing new place, new culture, meeting new people, doing new things. Other days, you'll feel homesick, missing family, feeling down that you don't know anyone and don't know where to begin.
These extremes will likely vary depending on how far you have moved, how often you are likely to see family and friends, whether you speak the language, whether you have a job or not and so on. I was very up and down when we first moved here – this wasn't helped by the fact I didn't have a job. So I applied for a volunteer post that looked interesting and haven't looked back. There were still ups and downs, but they became less extreme and there were more and more of the ups.
Realise that it's perfectly normal to be up and down, especially to start with and that's okay. Try to find ways to be positive and push yourself out of your comfort zone to try new things. (You've moved out of your comfort zone anyway, so you may as well leap a little further still!)
You will feel culture shock (even if you thought you wouldn't).
I thought moving to America I wouldn't have to worry about culture shock, but I was wrong! Even in countries that speak the same language there are differences that may take some getting used to. Different vocabulary, different ways of doing things, different rules, different side of the road to drive on… I can't imagine how big the culture shock would be moving somewhere with a different language too!
You will get used to differences in culture.
For me this was fairly quick as although there were differences in culture, they weren't too extreme. I was quickly looking the right way when crossing the road and calling nappies 'diapers'. If there are more extreme differences in culture it will probably take you longer to get used to them, but you will. Remember, despite the differences in cultures, there are always many similarities. People are really very similar the world over.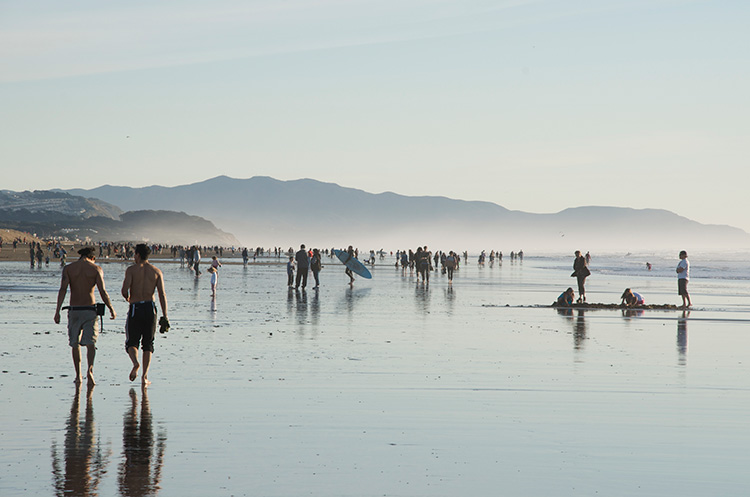 You will make new friends.
You will find people with similar interests and outlooks to you and you will make new friends. You can accelerate this process by seeking out and embracing opportunities and staying open minded. It is so true that a stranger is simply a friend you haven't met yet. Don't be afraid to be bold. If you meet someone you like, ask them if they would like to meet up some time.
Although I always thought of myself as a confident person, I struggled with this to begin with. I had always made friends easily through the work place, or by just knowing people for a long time. When we first moved to America I didn't want people to think I was 'desperate' to make friends (even though I probably was!) You don't need to be desperate though – just be yourself and put yourself out there. Be natural, but also make opportunities. One of the best things I did was to start a book club – as it gave me an excuse to invite people I liked to join the club! Now some of them are very good friends to me.
The weather does make a difference!
Of course this depends on where you are moving from and to, so is highly variable! But the chances are you will aim to move somewhere with better weather than where you are moving from. Or, if you're a Brit like me, then, let's face it, it won't take much to improve on the weather situation! I used to think moving abroad for better weather was a silly reason to move. Of course it was not the reason we moved to California and I don't think it should be the only reason to move abroad. That being said I underestimated how much the weather would impact on my wellbeing in a new country.
With a mild climate and lots of sunshine – the weather often brings me up, even on days I am feeling down. It makes me laugh when people in San Francisco moan about the weather – which admittedly is unpredictable, with seasonal fog and strange little micro-climates. But the weather is infinitely better than England and it makes a real difference to be able to spend so much time outdoors with Little M, all year round.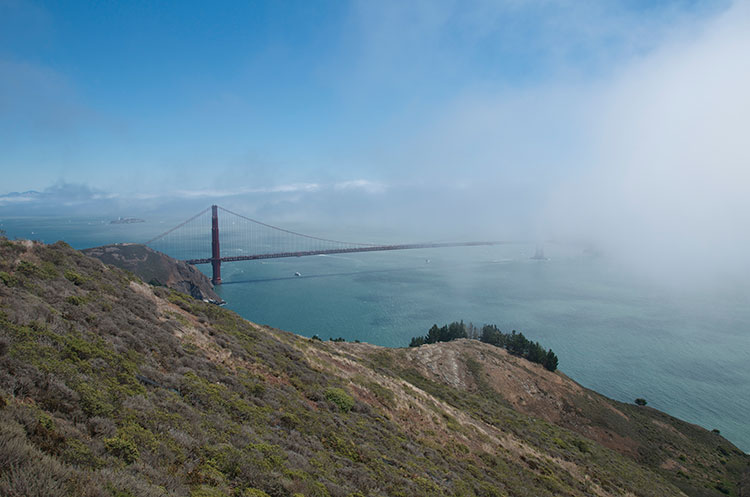 Nothing has to be forever.
Sometimes people ask me "Are you staying forever?" Our future here, like life itself, is a little uncertain. We want to move back to England eventually. Maybe soon. Maybe in a while. We want Little M to be settled in a place where he can make friends and stay in the same school and not have to keep moving around. We want him to get to know his grandparents and his many aunties, uncles and cousins – with more than a skype screen. We don't get to visit England, or have visitors here, as much as we thought we would and we see our future being back in England.
But in the meantime we are enjoying our life in the present. We are all happy, Little M is doing well, we live in a fantastic place and are loving being here. I don't like the idea of forever. It implies a permanency, when really life is fluid. Love and friendship can last forever, but things, places, even people, can change. For me, it's now that matters. So I'm not going to worry about forever for now… because the way I see it, forever is happening right now.
Lead photo by Dominik Schröder courtesy of Unsplash.
Have you moved abroad? Do you have any reflections to add?
Or are you thinking of moving abroad? Please share.
[plinker]