Today I am very excited because I have an idea to share with you that combines all of my favourite things! Sea creatures, art project and creative play all rolled into one!
I love everything about the sea. Sea creatures make such magical and fun sources of play, art and stories for children. These sea creature stick puppets are the simplest kind of puppet to make. Even toddlers can join in with colouring these and older kids will have fun coming up with their own designs.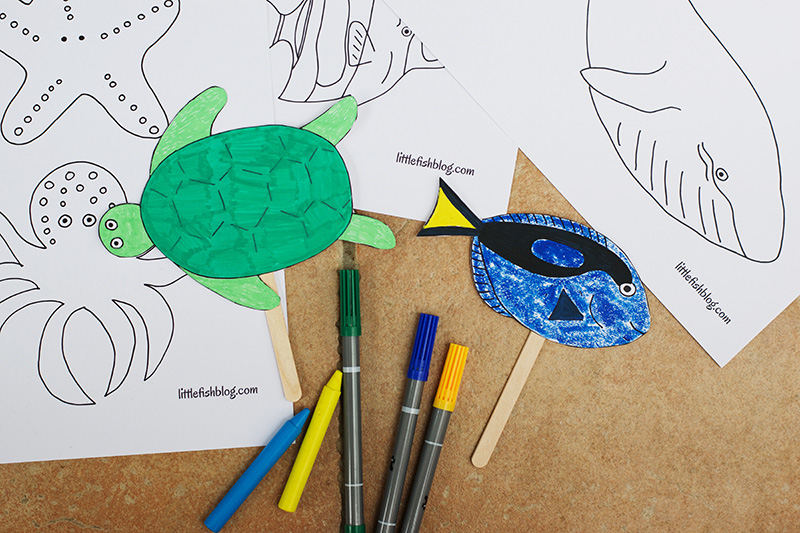 All you need is card, scissors and paint, pencils or collage materials. Plus a lolly stick and sticky tape to make the puppet. Find an old cardboard box, or a chair with a sheet to hide behind – then you're all set for a puppet show!
I have included a FISH PRINTABLE to get you started on this activity – US Letter Version, A4 Version. All you need to do is print onto white, or coloured card and you are ready to go!
There's also an option to receive TEN SEA CREATURE PRINTABLE PUPPETS directly to your email – you can use these for puppets, or any other kind of creative project. Alternatively, you or your children can draw your own sea creature designs. You could use the printable as inspiration for your own puppets.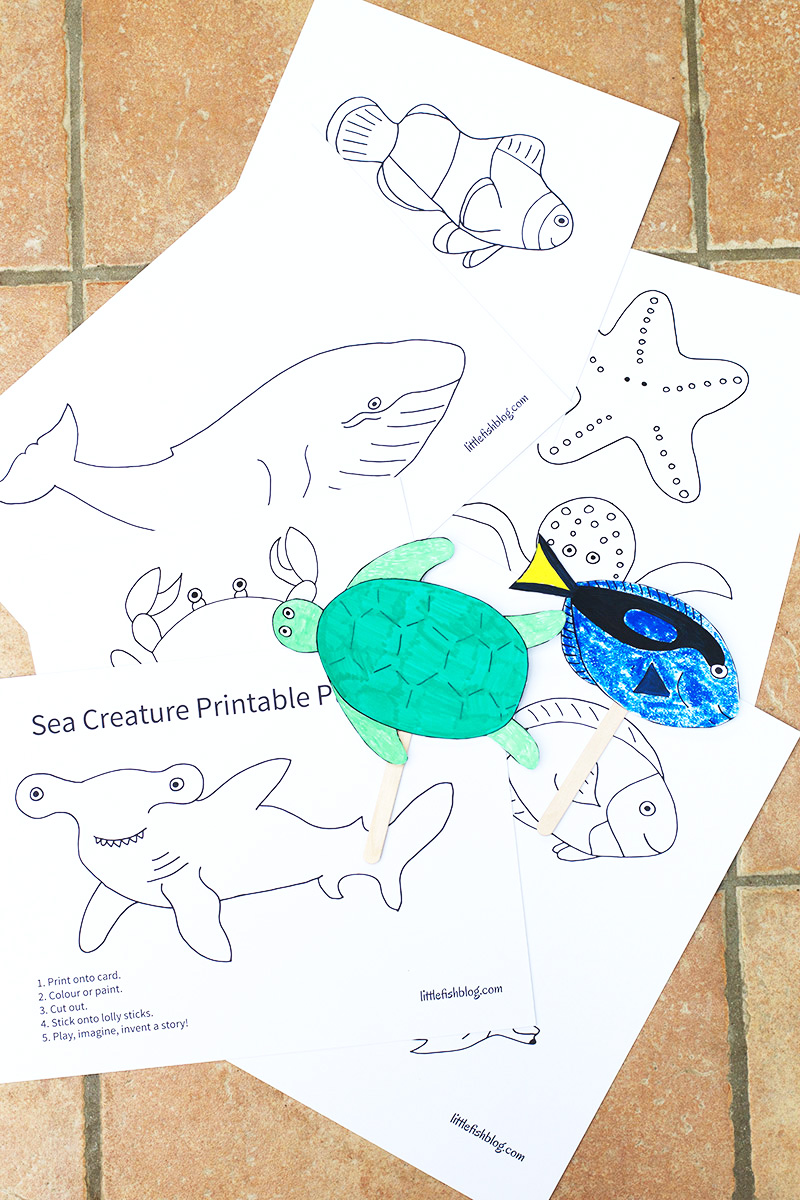 How to Make Your Sea Creature Stick Puppets
Draw your chosen sea creature on a piece of card.
OR choose a sea creature to print onto card.
OR print one of these Fish Printables – US Letter version, A4 version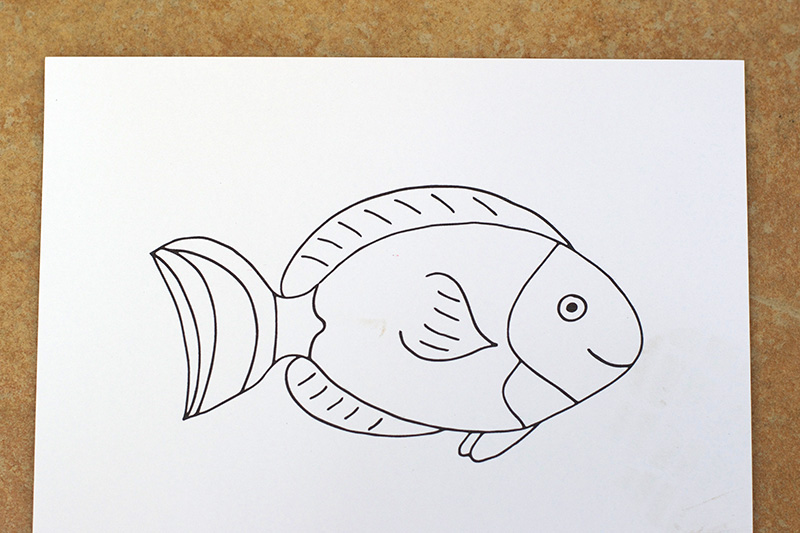 Colour, paint, or collage your sea creature. This is fun for all ages and an easy independent activity. My daughter LOVES to colour with felt pens!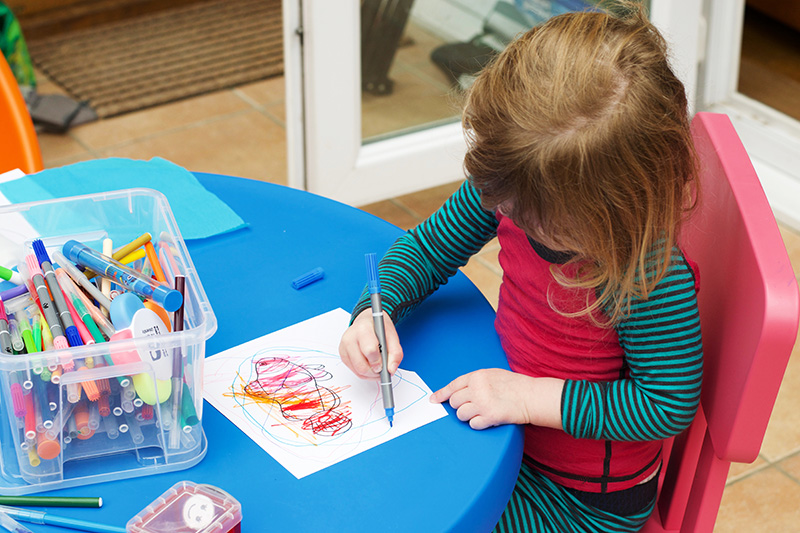 Carefully cut out the sea creature (supervise little ones of course..)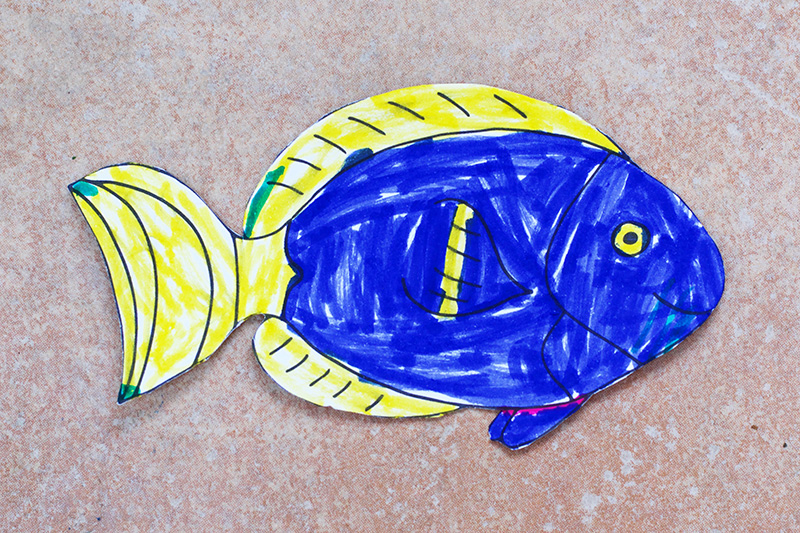 Stick a lolly stick onto the back.
Put a blue sheet over a table, chair, or cardboard box. Or you could decorate a large box to look like the ocean.
You're ready to put on a puppet show!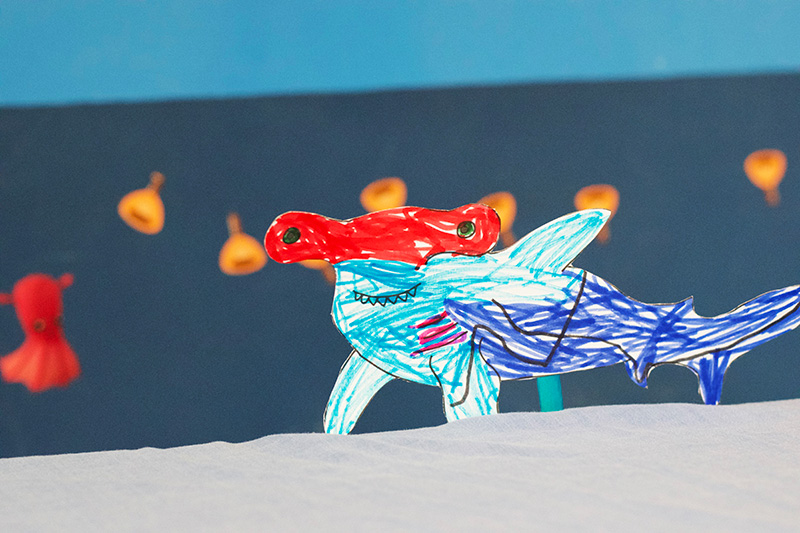 If you are ready to get your hands on the full set of TEN SEA CREATURE PRINTABLE PUPPETS – then come along and join Little Fish Family, my email membership. It's absolutely free to join. You will receive simple creative inspiration for kids once a week. As my gift to you for joining, I will also send all TEN SEA CREATURE PRINTABLE PUPPETS directly to your inbox.
Do your children like to make puppets? Let me know if you give this a try. What other sea creatures would you make?