We love adventuring in the woods! My son has recently been enjoying The Magic Faraway Tree
stories by Enid Blyton, so trees seem very magical at the moment! This woodland animals tree collage is a lovely way to recreate the magic of trees.
With a few simple materials from home, plus a free printable – inspire your children to create their own woodland tree collage.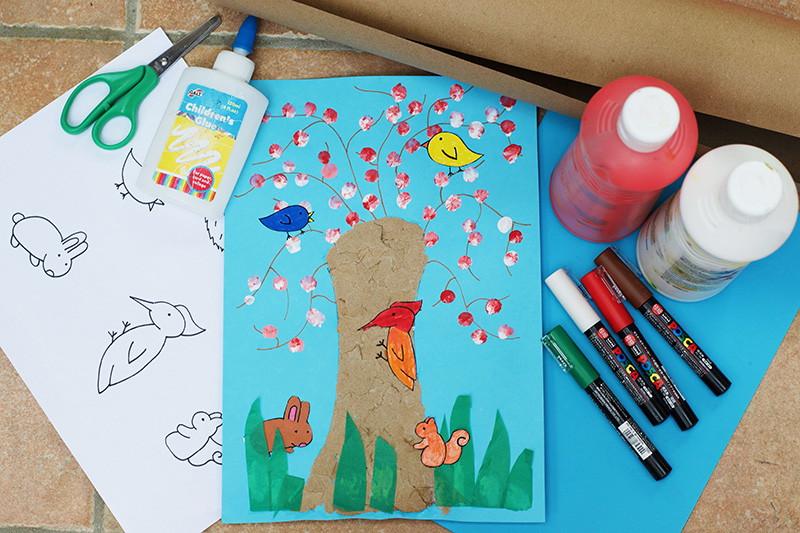 As always these sweet collages are very open ended and therefore suitable for all ages. All you need to do is lay out the materials and inspire children to get creative! You could use this idea to make a tree for any season!
You Will Need:
Colored Card
Parcel Paper
Paint
Woodland Animal Printable – A4 Size or US Letter Size
Felt Pens
or paint pens
Glue
Scissors
Tissue Paper
/coloured paper/other collage materials
How to Make:
1. Show children how to draw the outline of a tree, or for younger children you can do this for them.
2. Provide children with collage materials, paints and woodland animal printable – A4 Size or US Letter Size.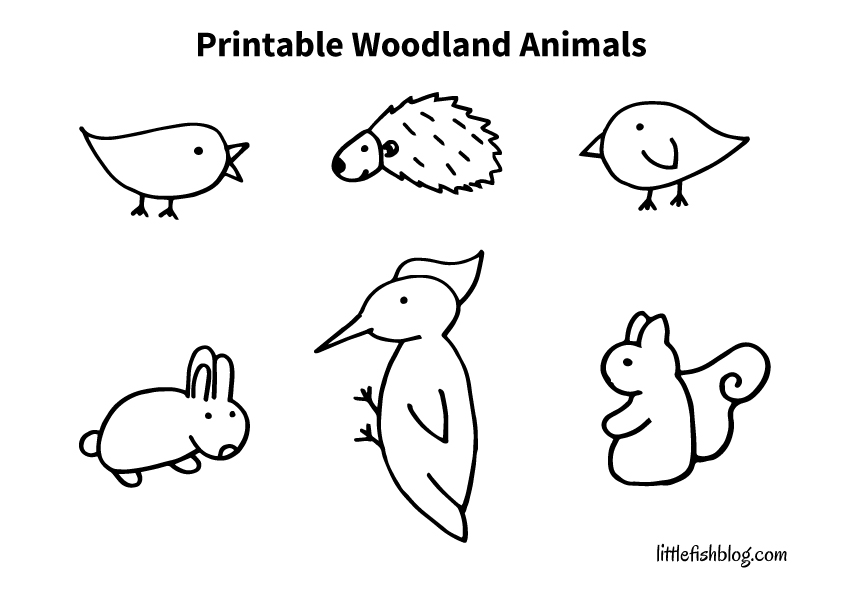 3. Give children a few ideas on how to get started with their collage, for example tearing the parcel paper to collage the tree trunk. You can show them photos from this post as examples if you wish. Here are some ideas for the collage:
Tear and stick parcel paper – for the trunk
Tear and stick tissue paper or coloured paper – for grass, leaves
Cut tissue paper into strips – to make grass
Finger paint – for blossom or leaves
Use sponges – to create blossom or leaves
Colour, cut and stick woodland animals
Draw or paint their own woodlands animals
4. Give children time to get creative with their collage! Children can choose to use the printable animals to cut and stick, or use them as ideas to draw their own woodland animals. Let children get creative!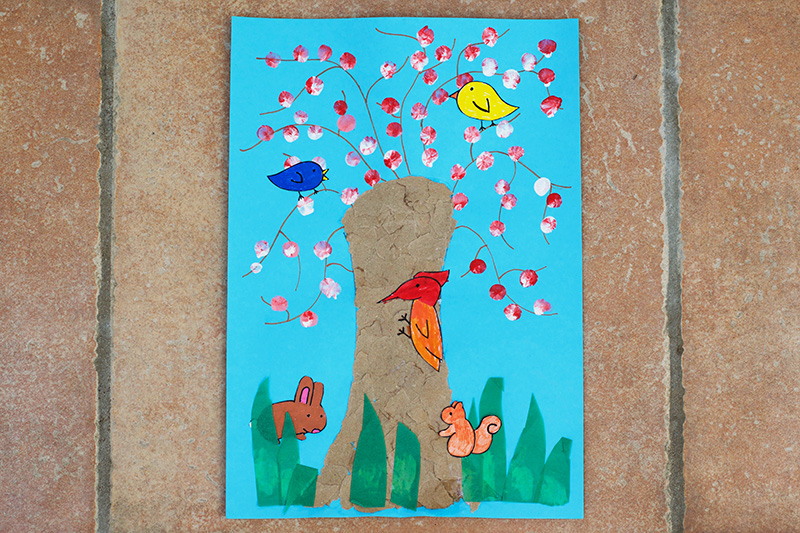 I've love to know if your children enjoyed this activity! Do come on over to facebook and share how you got on.
Do your children like to collage? What other materials do you use to collage?
Remember to pin this post for later!