Have you ever wished that you could capture and treasure a special moment in time? The birth of a baby, an engagement, a special memory?
I have so many special moments, little and big, that I wish I could bottle up and just keep forever. Have you ever looked up at the night sky, taken a breath and just wanted to hold on to and treasure that moment forever? I know I have.
Time does pass. It's a fact of life. But those special memories do last forever. And now there is a beautiful way to remember them.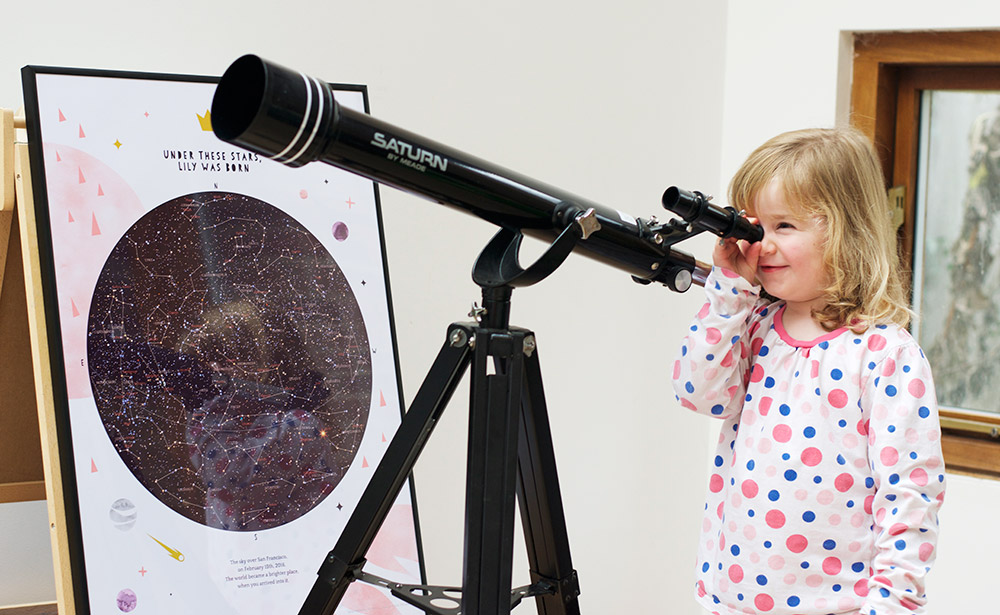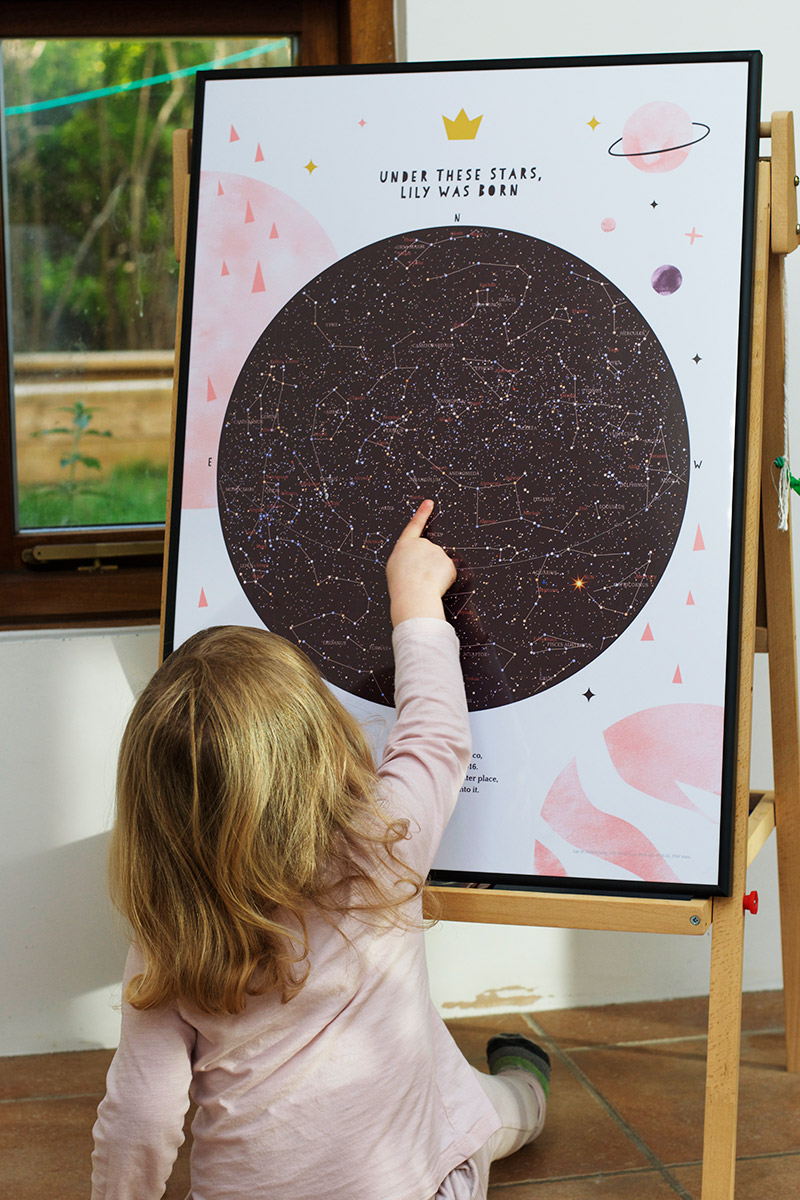 GreaterSkies Star Maps
I was so excited when I heard about GreaterSkies personalized star maps. The idea behind the star maps is that you can choose a place, a date, and a time, and create a beautiful map of the sky with a stunning rendition of the stars, the planets, the Moon, the Sun, and the constellations. You can create a map that shows the sky over that special place, at that special moment.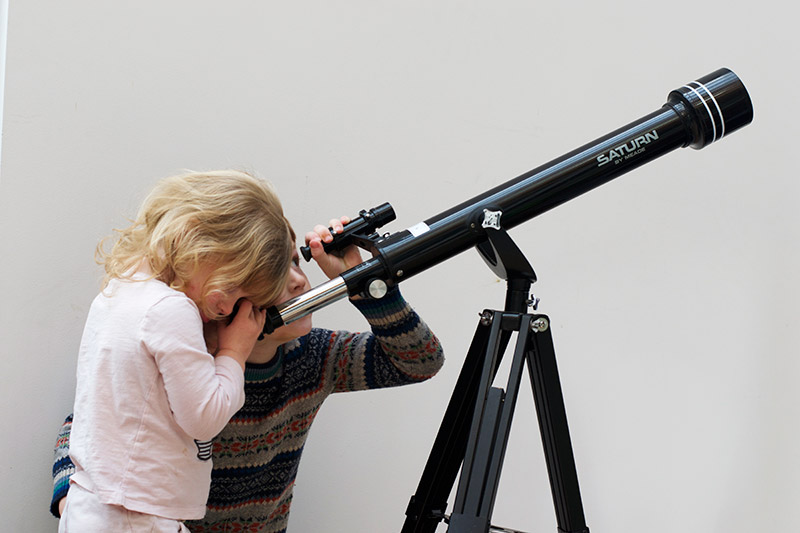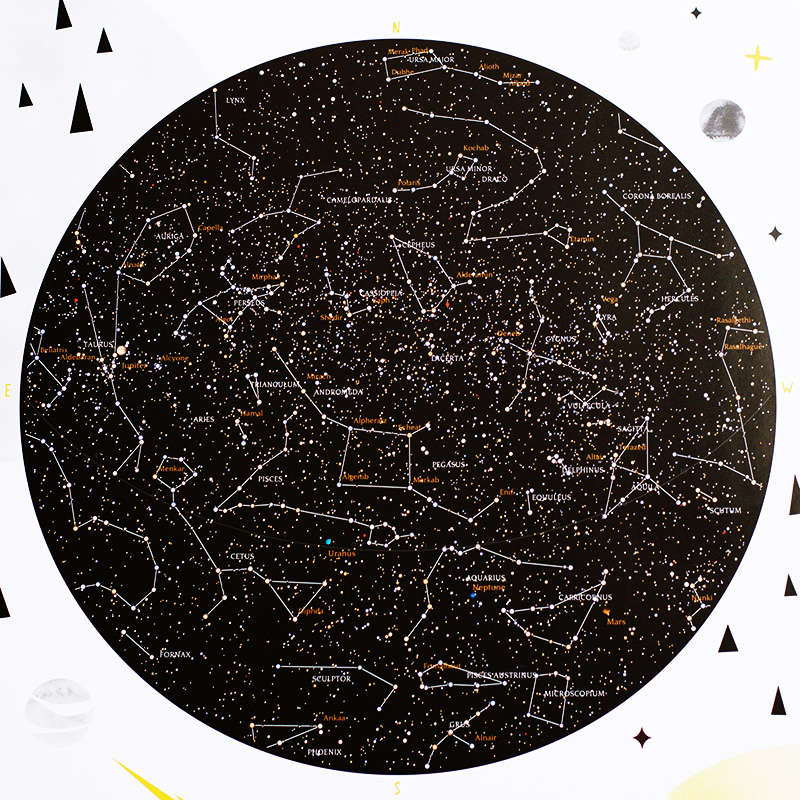 The most special moments in my life have been the births of my two beautiful babies. Both of my children were born in San Francisco, where we lived for 6 years before moving back to the UK. I was thrilled to have the opportunity to create a star map for each of my children showing the night sky and the constellations at the exact moment that they were born!
Disclosure: This is an advertorial post. We were gifted our star maps for the purposes of this review. However all opinions are completely our own.
GreaterSkies have four stunning choices of map design that you can choose: Night Sky, Classic, Little Star and Bouquet. There is a map for everyone and for any special occasion.
I decided to choose the Little Star design for my two little stars! These are so beautiful. The simple, but fun design, with a splash of color will look perfect in a child's room or nursery. My daughter Lily has a star themed room and I know her star map is going to be just at home there!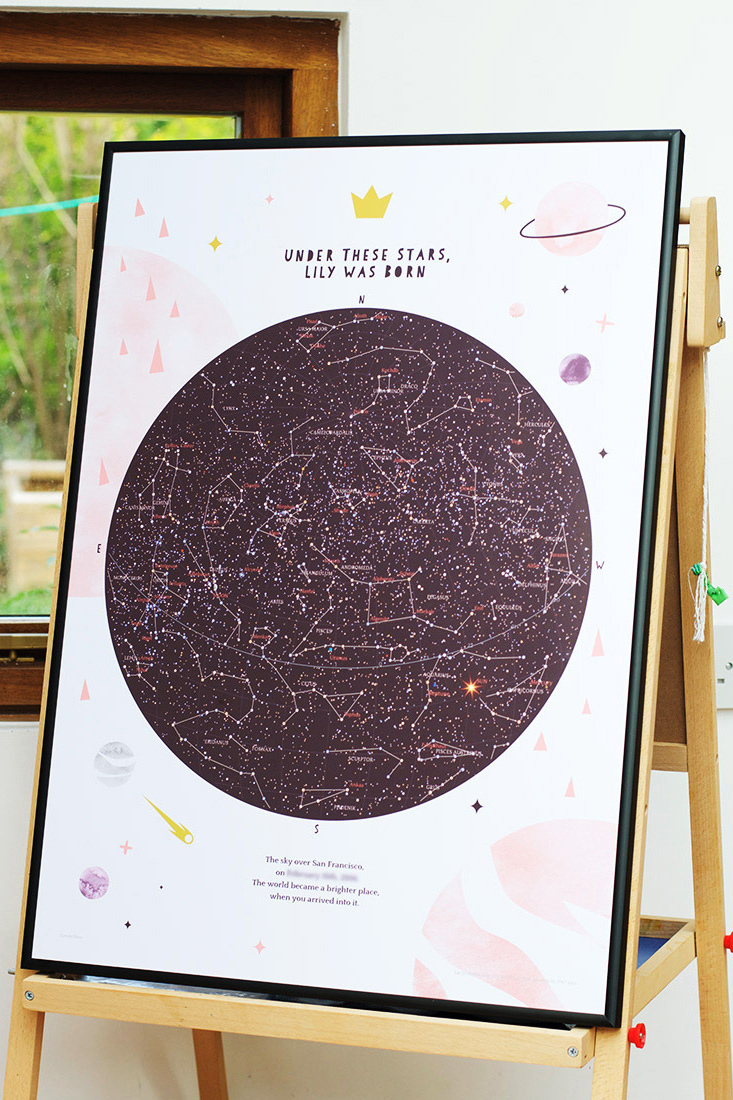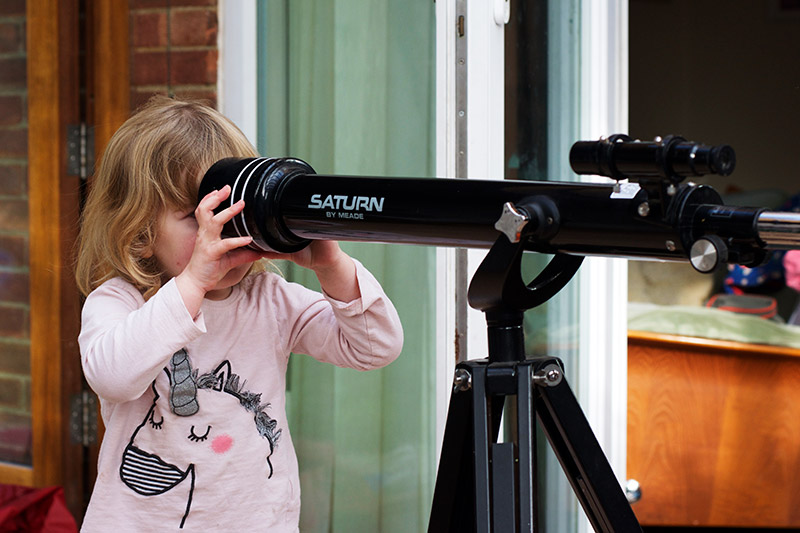 Create Your Own Star Map
The ordering process was so simple and easy. I simply picked the design and color I liked, typed in the date (in my case the date of birth), the time and the place for the map. I typed a title for each map and a little personal message. There is an option to add or remove the names of the stars and the constellations. The whole ordering process just took a few minutes and then a preview was available for me to see.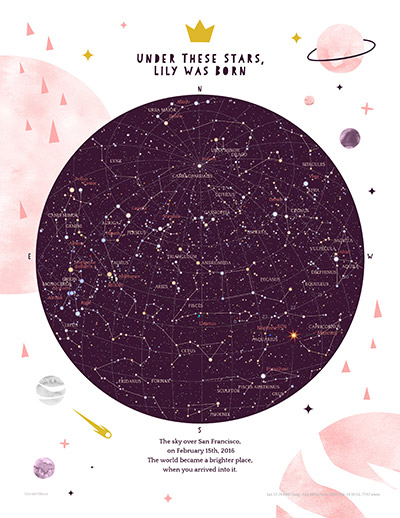 Once you have created your star map you can choose to have an immediate download, to print yourself. Or you can order a printed copy, with or without a frame. Delivery is available across the US, Canada, Europe and the UK. Check the GreaterSkies website for delivery to your country.
Each custom poster is beautifully printed on high-quality 260gsm paper, with UV-resistant inks, so the colors will remain beautiful for many years. Framed prints come in a high-quality black frame, with extra-transparent thin Styrene instead of glass for superior clarity. Unframed prints come in standard sizes, either 40x50cm or 50×70 cm, so you will easily find a frame you like!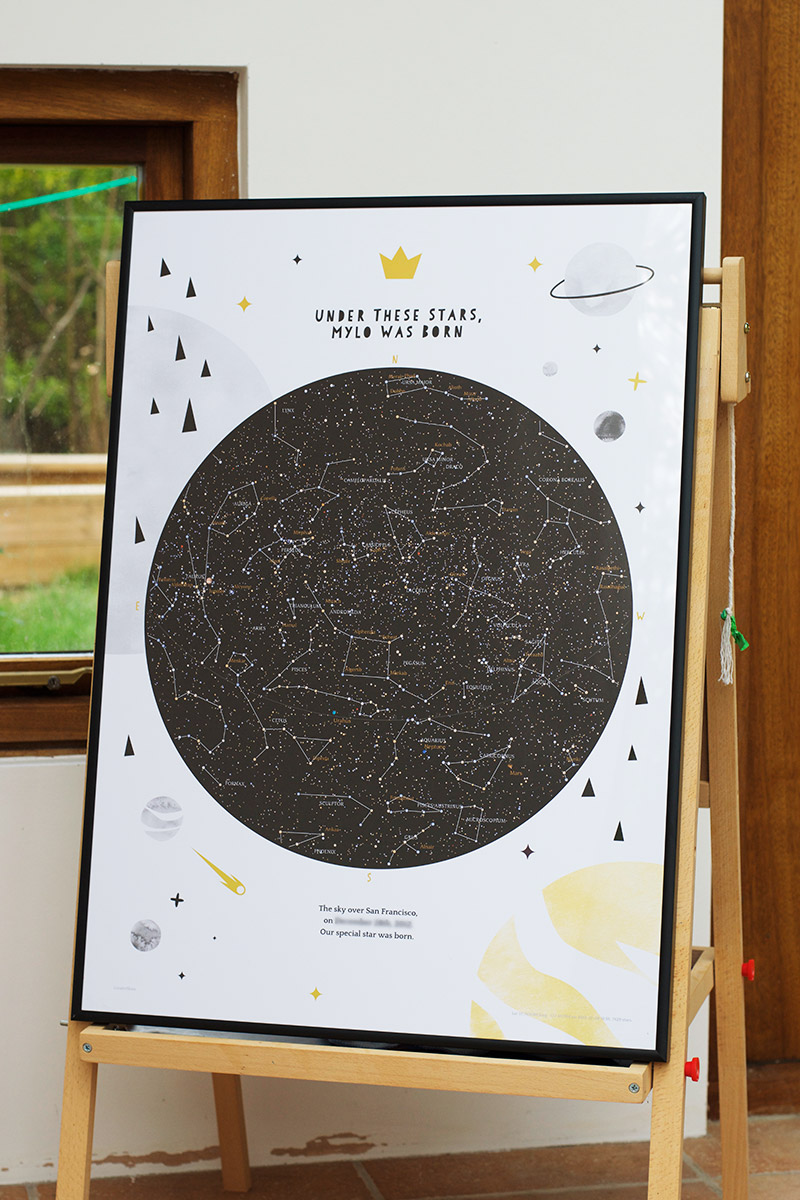 Our Thoughts
Our star maps arrived super fast and I am blown away with how beautiful they are! They are fantastic quality, the design is simple, yet stunning and the detail on each map is incredible! The star maps are such a beautiful addition to my children's rooms and capture the moment of their births in such a unique way.
The kids were so excited with their maps! We gave the maps to them over the Thanksgiving weekend and talked about how happy and thankful we are to have the two of them in our lives. My son is very interested in the planets and space and was very excited to see Jupiter on his star map. He loves Jupiter so much that he made a Jupiter costume for World Book Day! He spent ages looking at the different stars and constellations.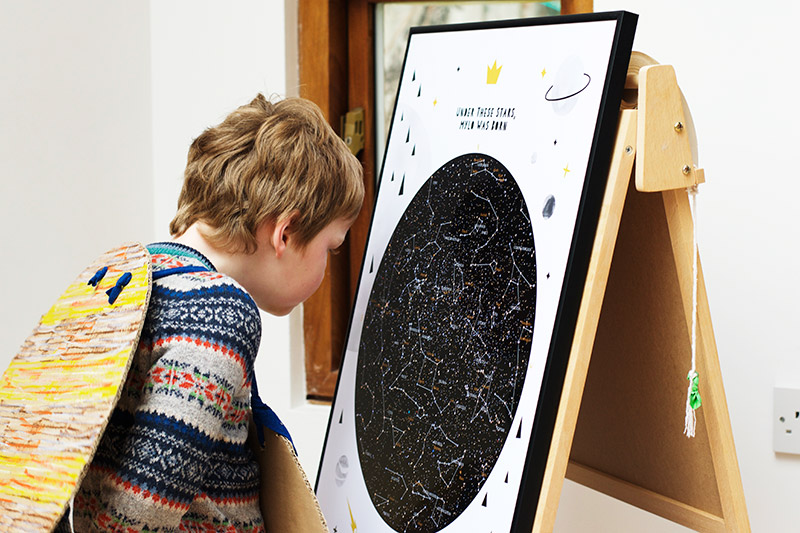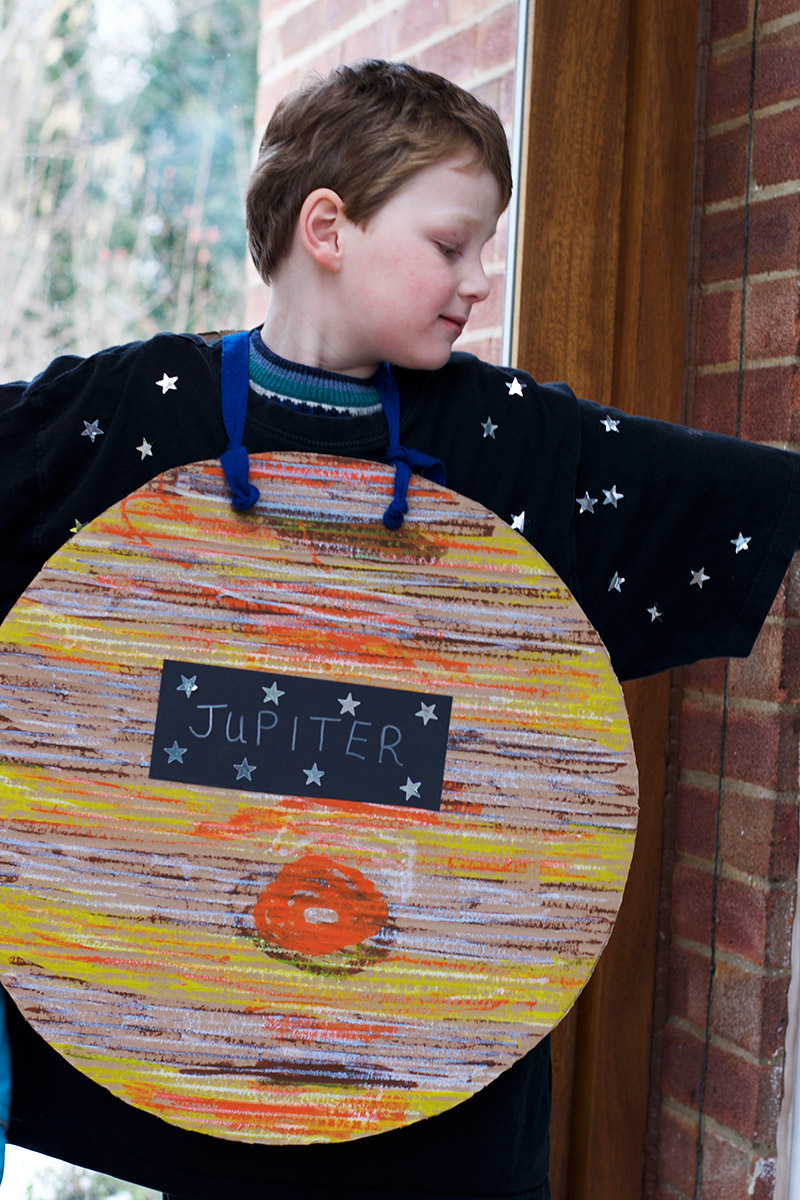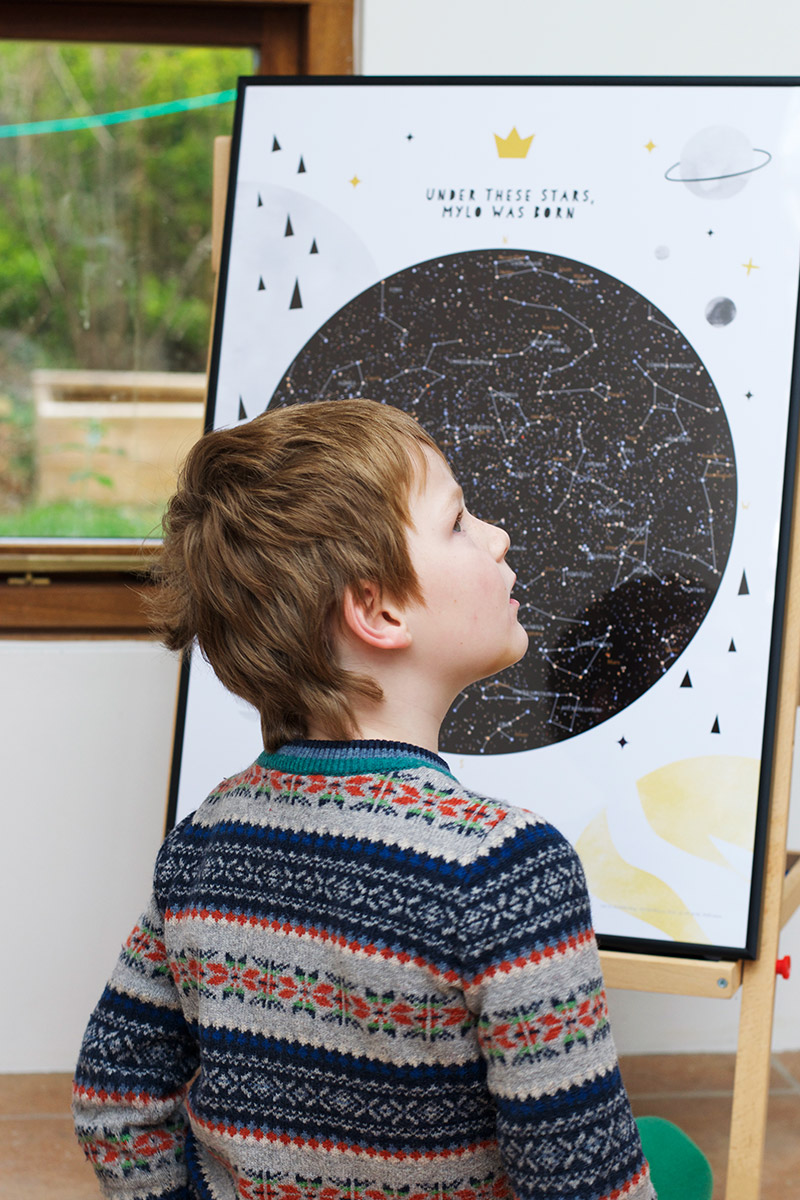 These star maps would make a thoughtful and unique gift for friends and family from 0-100 years old! You can give the gift of the stars to someone special in your life.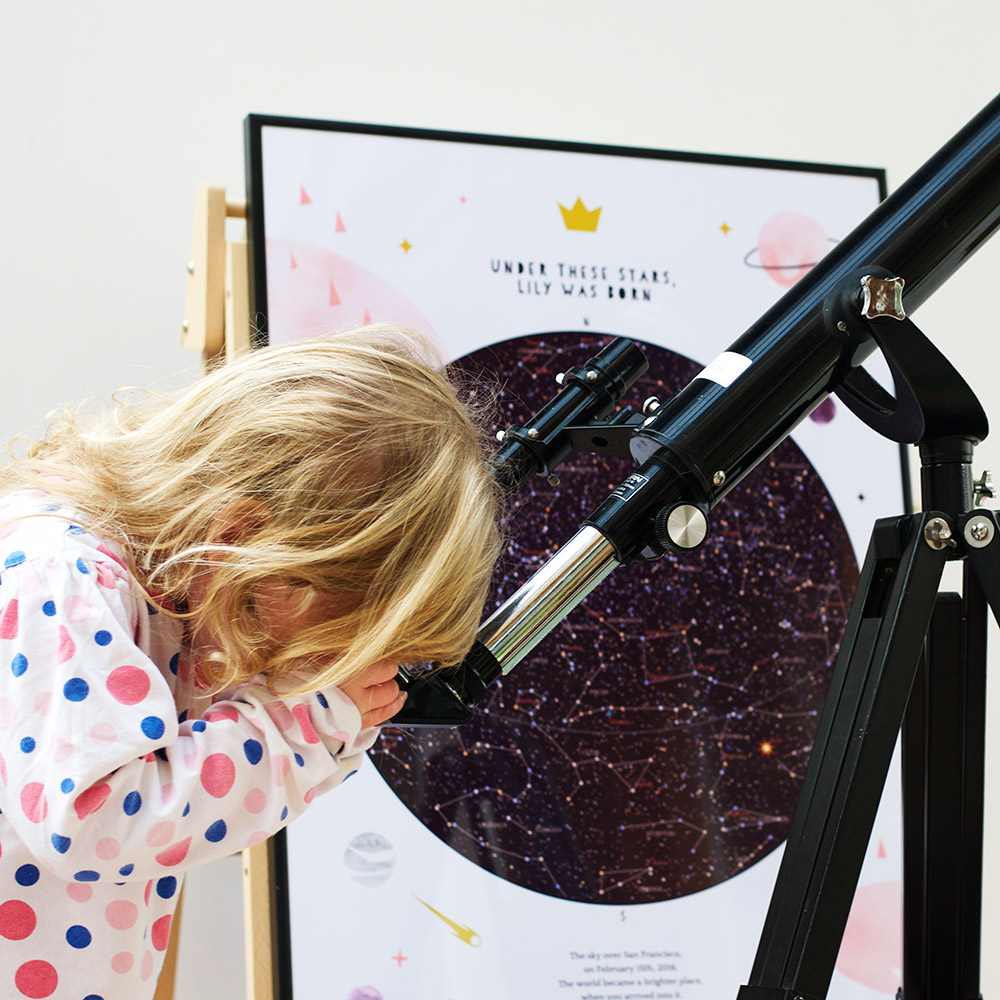 There is a map design to suit anyone and any occasion – births, weddings, first meeting, first kiss, memorable day. Go ahead and have a browse at all the designs available over at GreaterSkies. You can also find GreaterSkies on social media at @GreaterSkies with plenty of inspiration for your star map designs!
Who would you love to create a star map for? Which special occasion would you like to treasure?
Remember to pin this post for later!