Today I'm sharing this idea for a making a Shopkins Shopfront with Recycled Raisin Boxes. This is a really quick and easy activity for Shopkins fans!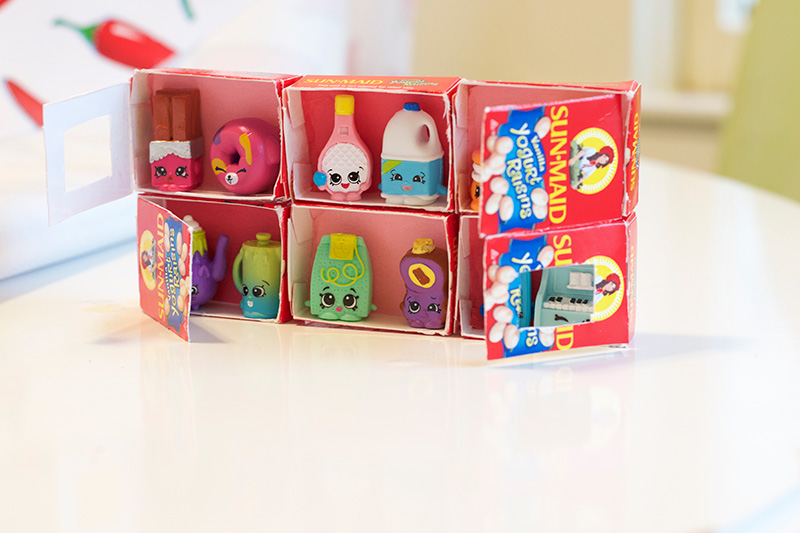 Is your child mad about Shopkins?! Little M loves them! I think I'd have been the same if they'd been around when I was a kid! I used to love collecting little bits and bobs as a child.
Disclosure: This post contains affiliate links. See my disclosure policy. All opinions are my own!
In case you haven't seen them, Shopkins are small collectible toys, in the shapes of food and other shopping! They come in a 'surprise' package usually a little shopping basket or jar.
Most kids love the concept of 'surprise toys' and these are fun to collect. We like to use our Shopkins for creative play too  – they are often put inside plastic eggs or loaded into the pirate's ship!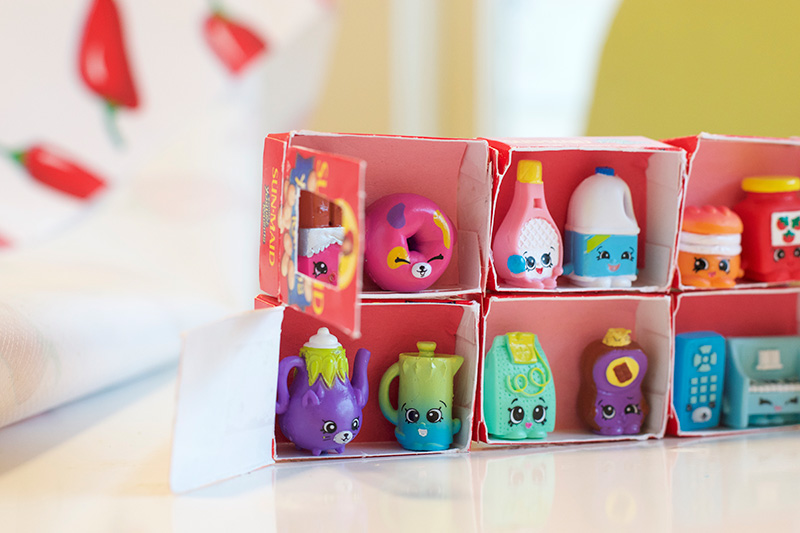 Little M also loves those little boxes of raisins – do your kids? Raisins in little boxes are so much more fun than just in a bowl! As a result we do end up with lots of raisin boxes to recycle. I thought it would be fun to reuse them for a craft project – so we came up with this Shopkins shopfront!
This is a quick and easy activity that your child could help with. Or you could make one for them to play with. Raisin boxes are just the perfect size for storing the Shopkins in. You could also use these for other tiny toys!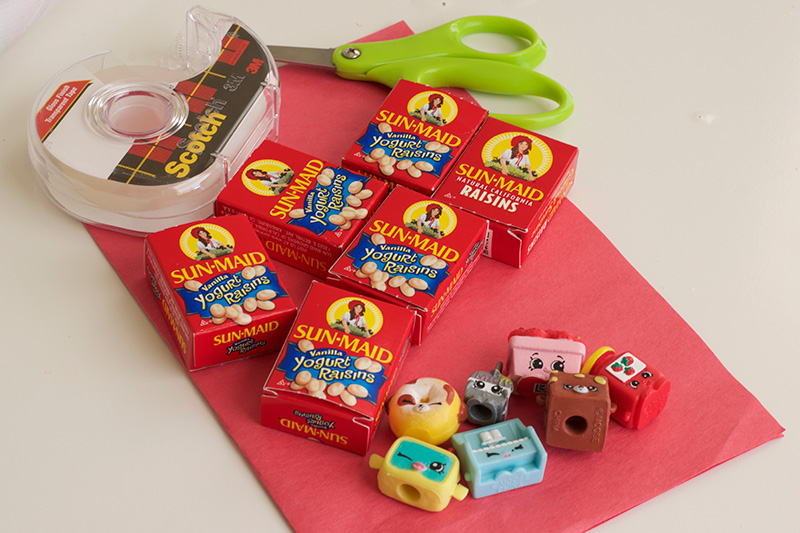 You'll need:
6 or more Empty Raisin Boxes
Sticking tape (plus double sided tape if you have it)
Coloured paper
Scissors
To make:
1. Simply cut the front off several raisin boxes. I used 6, but you could use as many or as few as you like. Try leaving a 'hinge' on a couple of them to make a door or a window.
2. Stick down the remaining flaps of each of the boxes using the tape, so they are secure.
3. Fold the paper in half. Draw around one of the boxes onto the coloured paper. Cut out the rectangle. Repeat two more times, so you have 6 little rectangles.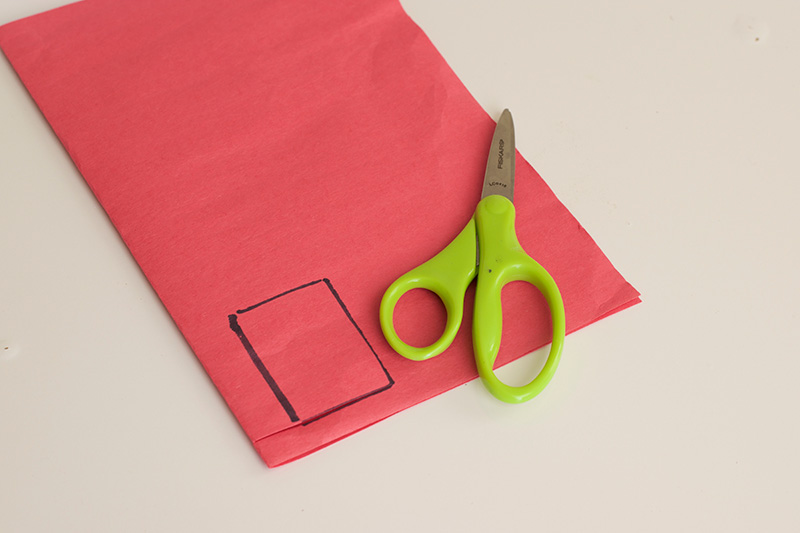 4. Push one rectangle into each raisin box, to line the back of the box.
5. Use the tape, or double sided tape if you have it, to stick the sides of the boxes together. Arrange them however you would like your shopfront to look! If you like you can paint the raisin boxes at this point, but we went for a quick and easy activity and left the paint!
Fill your Shopkins shopfront with Shopkins collectibles!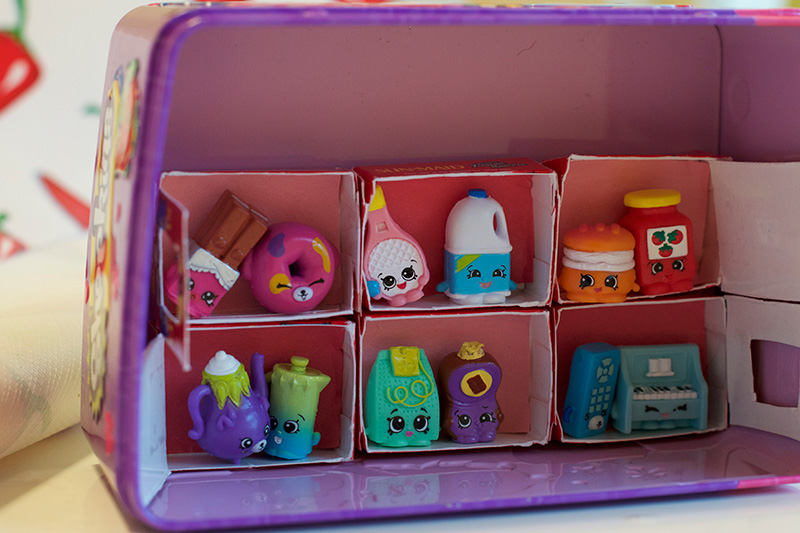 Little M enjoyed arranging his Shopkins in the shopfront – we also discovered the shopfront fit very neatly into his Shopkins storage tin!
Does your child like Shopkins? Will you try this activity? What else might you reuse raisin boxes for?
Like this post? Pin me for later!
Want more simple ideas for your family?
Little Fish email members receive exclusive activities and ideas, as well as blog updates. I know your time is precious, you'll hear from me no more than once a week. I look forward to having you in the Little Fish Family!