Do you have a Peter Rabbit fan in your house? My daughter adores the Peter Rabbit books and the tv show. How about your children? We love making our own toys from recycled bits and bobs in the house, so decided to have a go at making a Peter Rabbit craft using a toilet roll!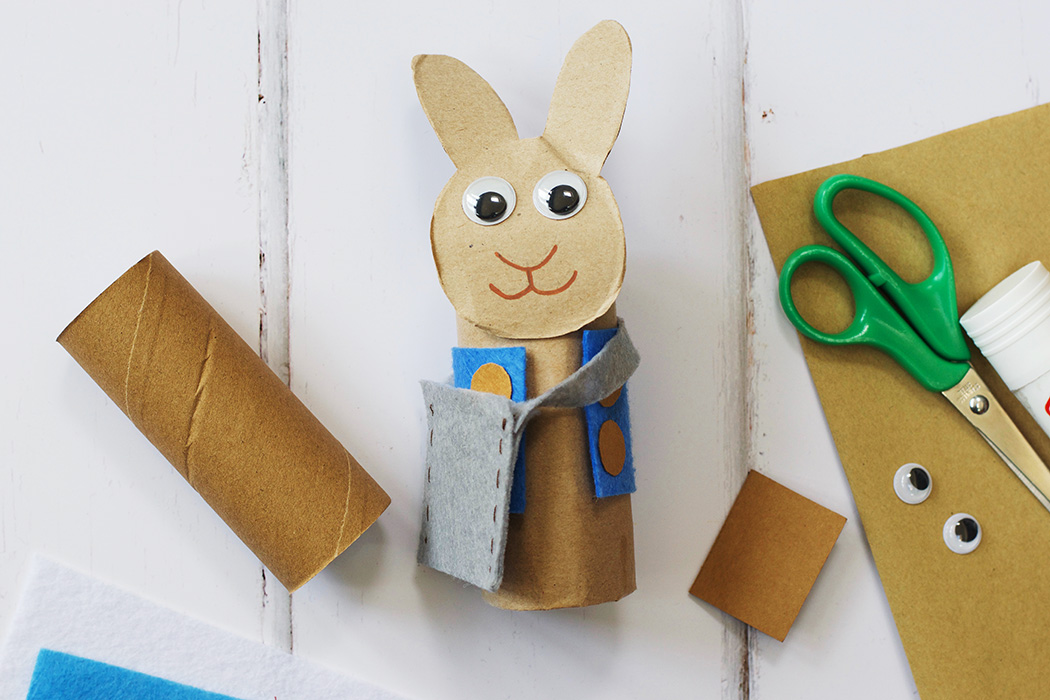 This Peter Rabbit Toilet Roll Craft is really simple to make. We've all got empty toilet rolls, recycled paper and bits and pieces we can use to craft with. You can rustle together the materials for this quite easily. As always use this post as inspiration and feel free to tweak the idea to suit you. I'm sure your children will also have lots of their own ideas to add. If you like you can try making one of the other Peter Rabbit characters too. My favourite when I was a kid was Benjamin – how about you?!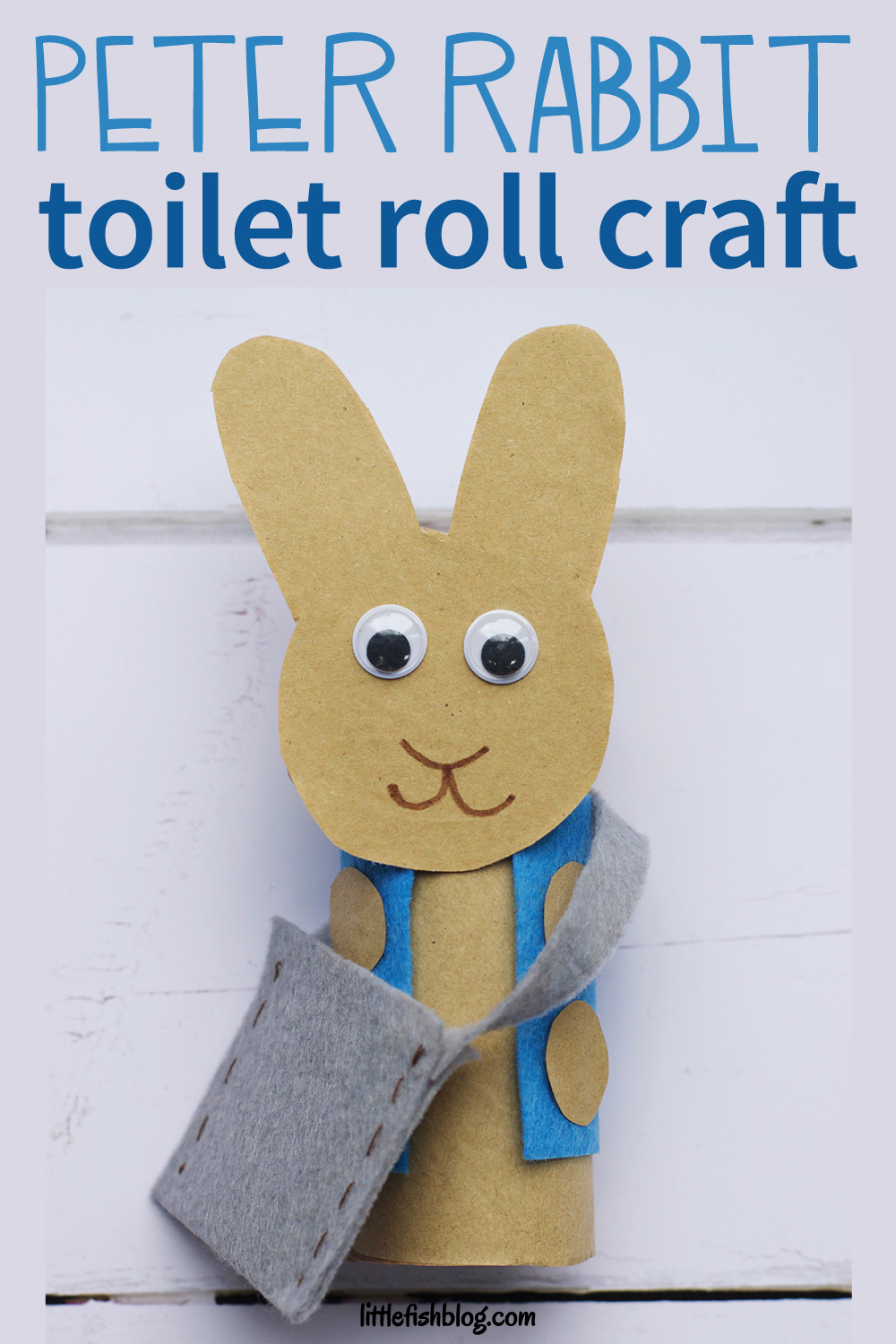 To start with you'll need to gather your supplies. I like to make this into a 'treasure hunt' to get the kids on board – but I know this doesn't always go to plan (!) so if not then gather the supplies yourself!
Disclosure: This post contains affiliate links. As an Amazon Associate I earn from qualifying purchases.
Here are the things you'll need to make a Peter Rabbit Toilet Roll Craft. There is an option to make a little satchel for Peter Rabbit, but if you prefer you can leave this out altogether.
Peter Rabbit Toilet Roll Craft
You'll need:
Empty toilet roll
Card – such as a piece of cereal box card
Brown parcel paper, or similar
Optional:
Grey or white felt
Paper
Scissors
Needle and thread or hot glue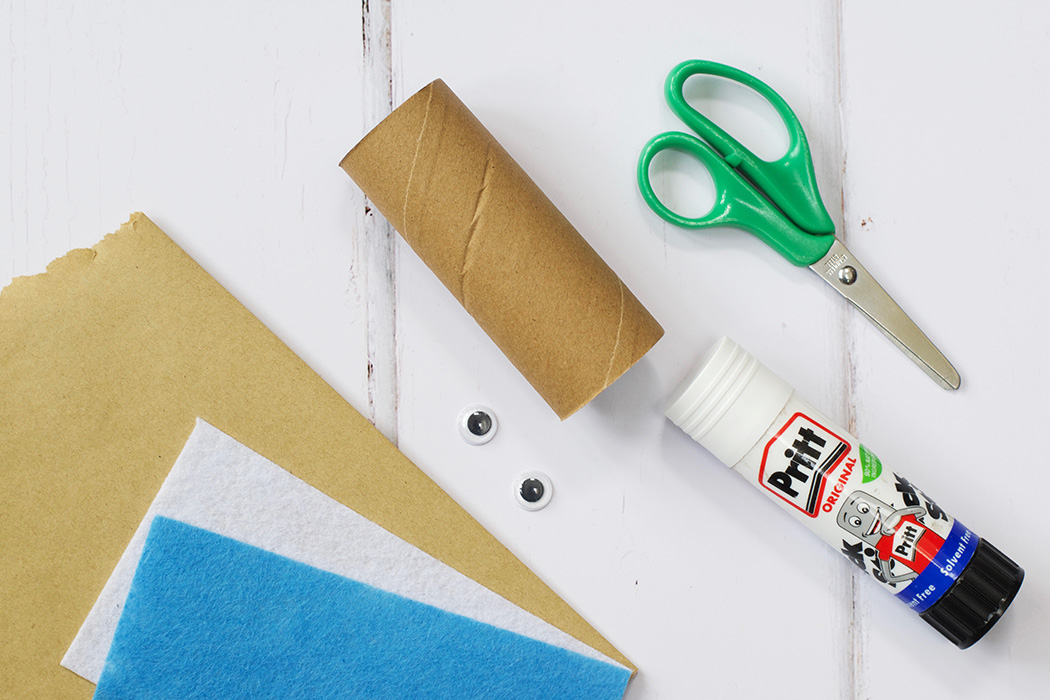 How to Make Your Peter Rabbit Toilet Roll Craft
First, cut a piece  of brown paper to fit around the empty toilet roll. Carefully stick into place.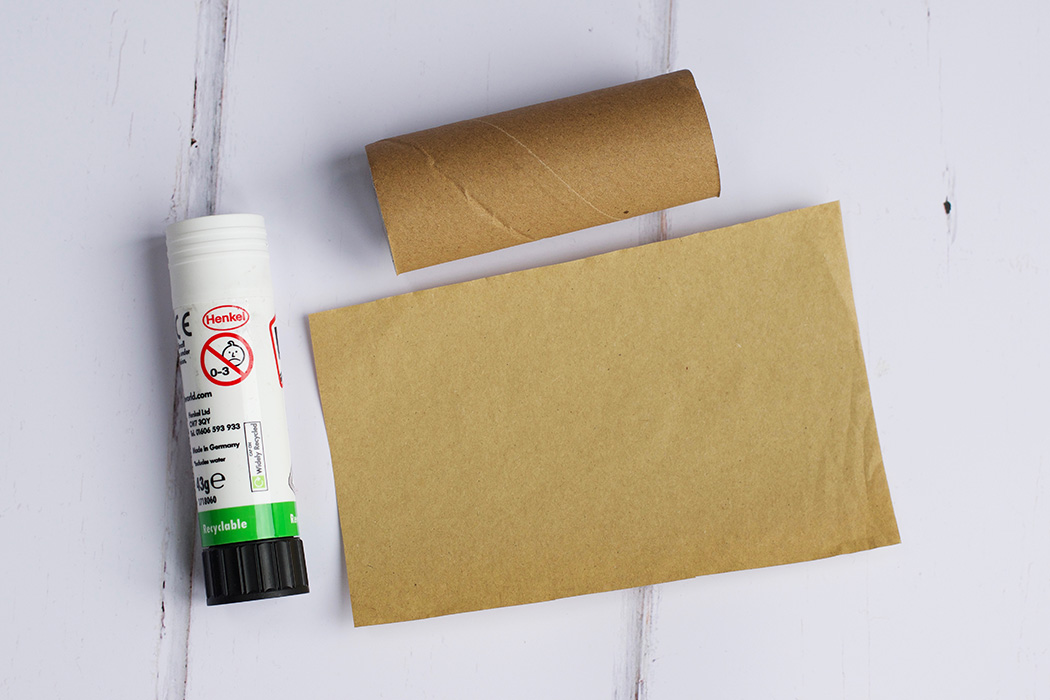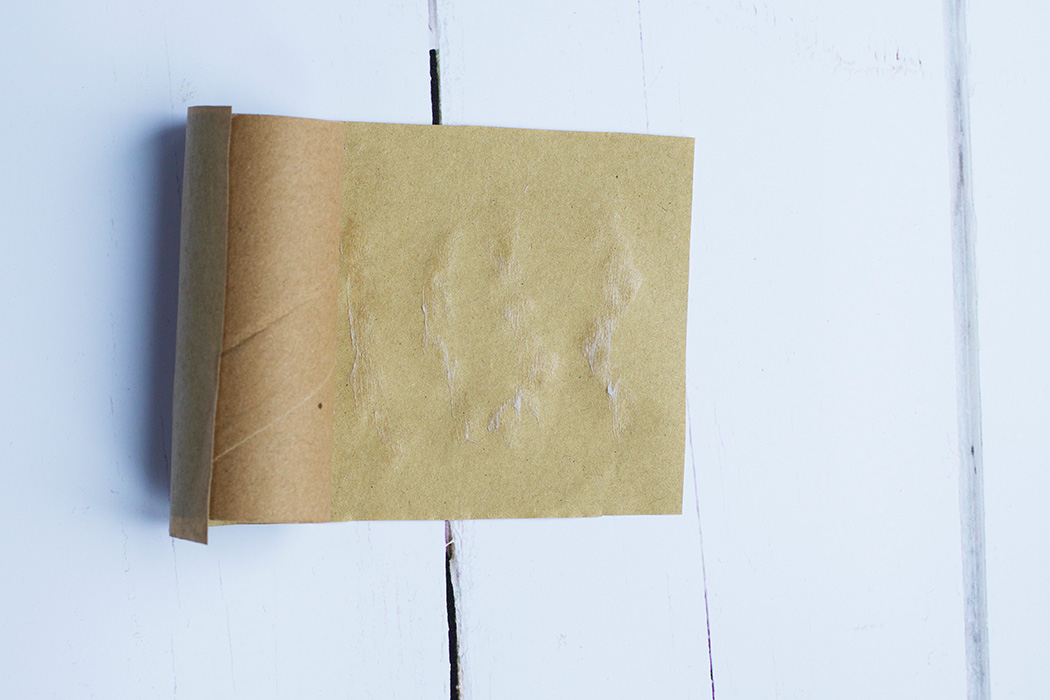 Cut a face with ears from a piece of card. Cover with brown paper, stick and cut around.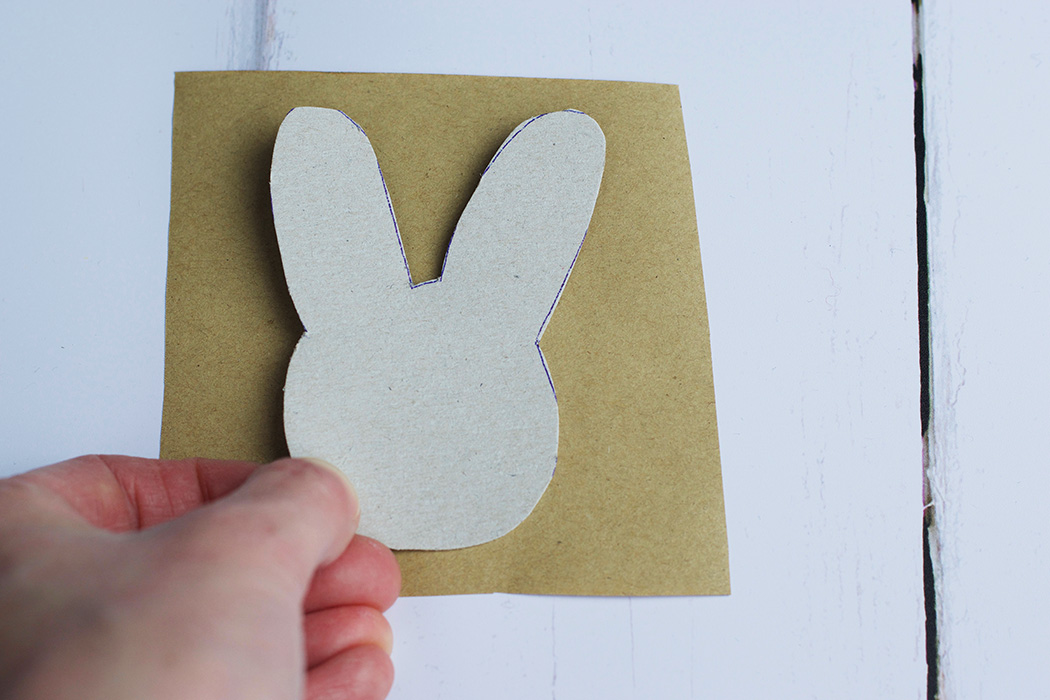 Stick the face onto the brown paper tube. Add goggly eyes, plus a nose and mouth with a pen.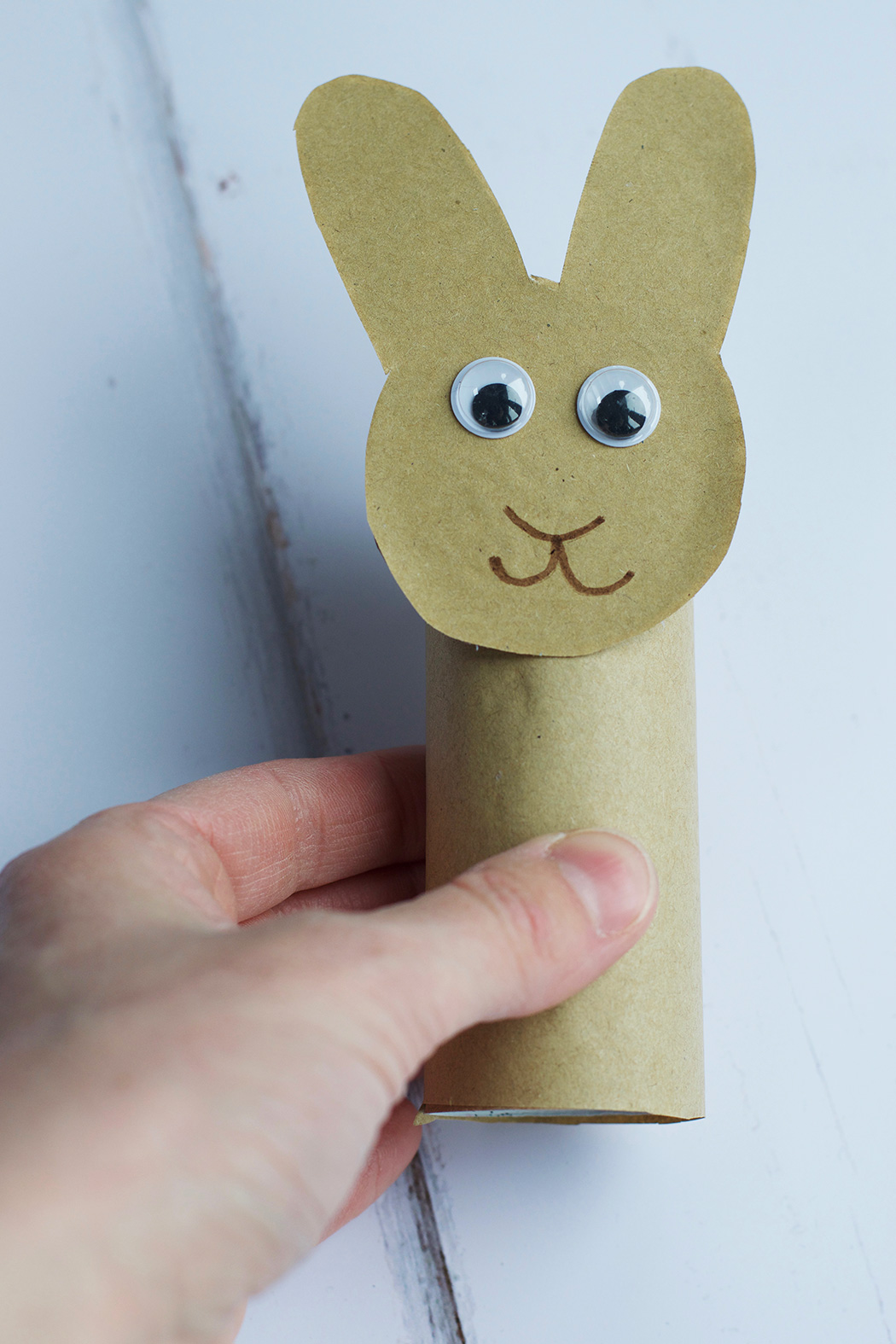 Cut a strip of blue felt to fit around the brown tube to make a jacket. Stick the felt to the tube.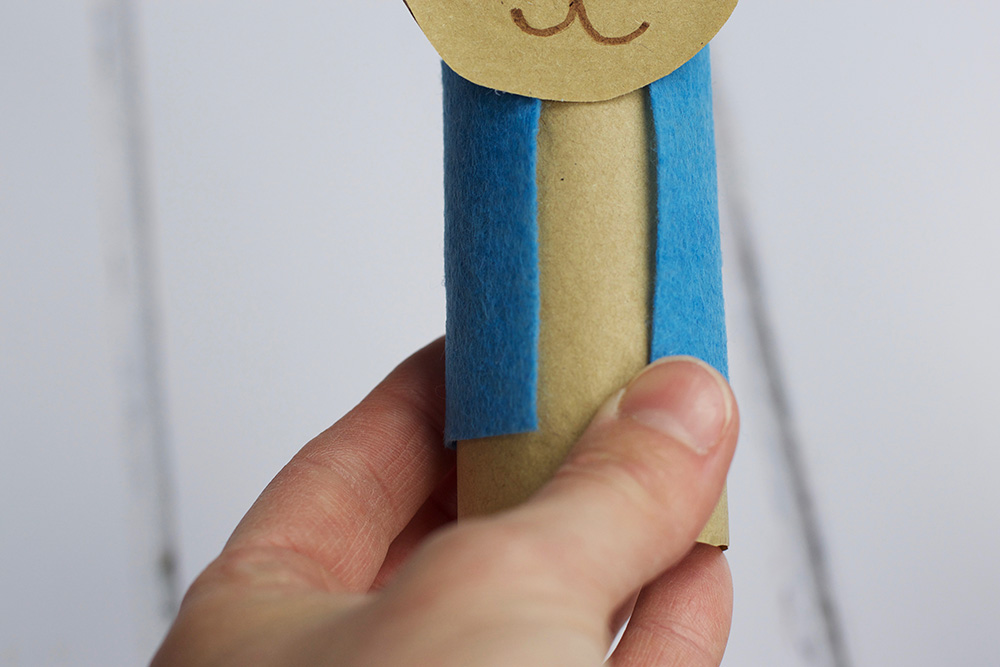 Cut four circles from brown paper. Stick to the jacket to create buttons.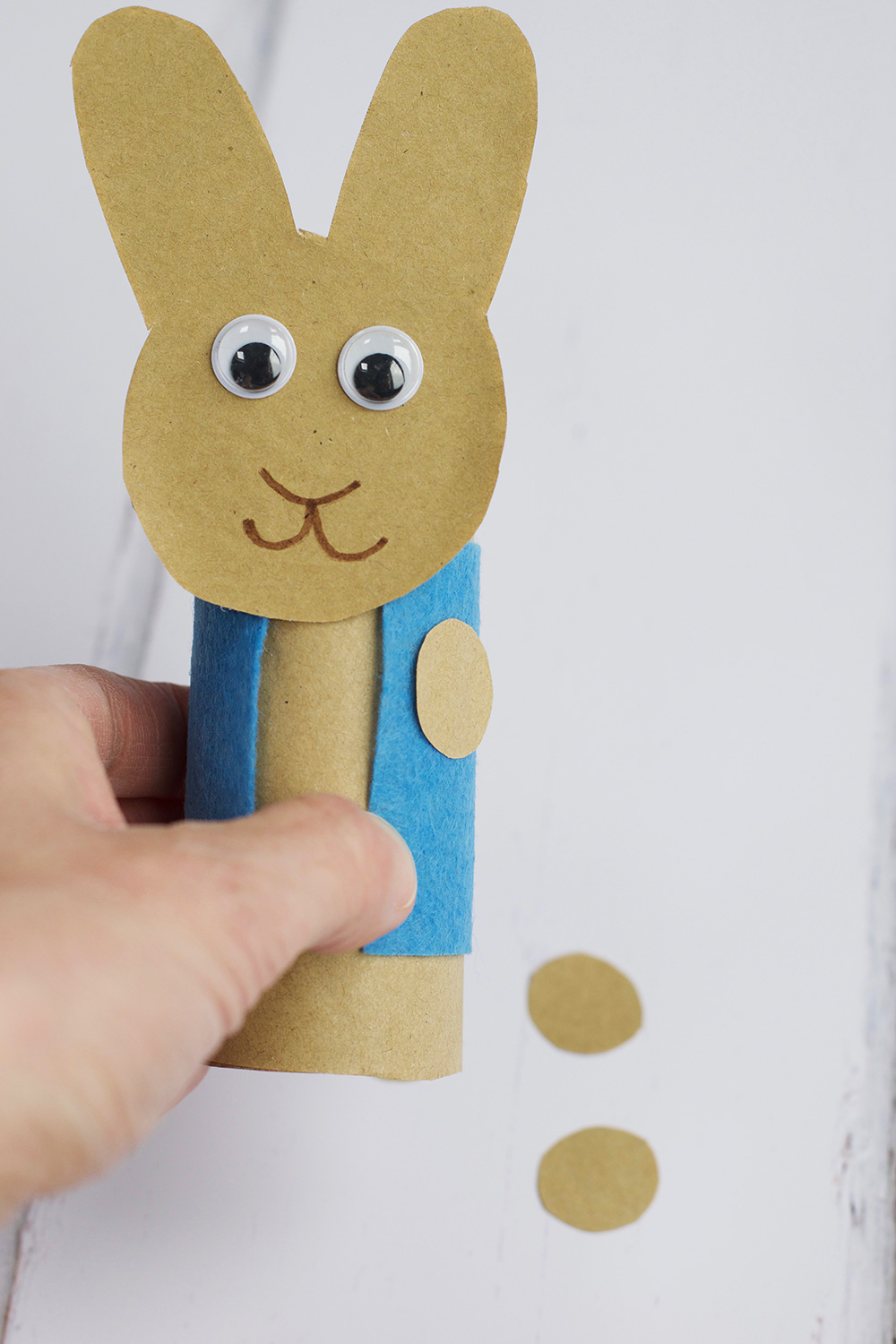 Optional:
If you like you can make a miniature satchel for Peter Rabbit.
Fold a small piece of felt in half. Either sew or hot glue the sides of the felt.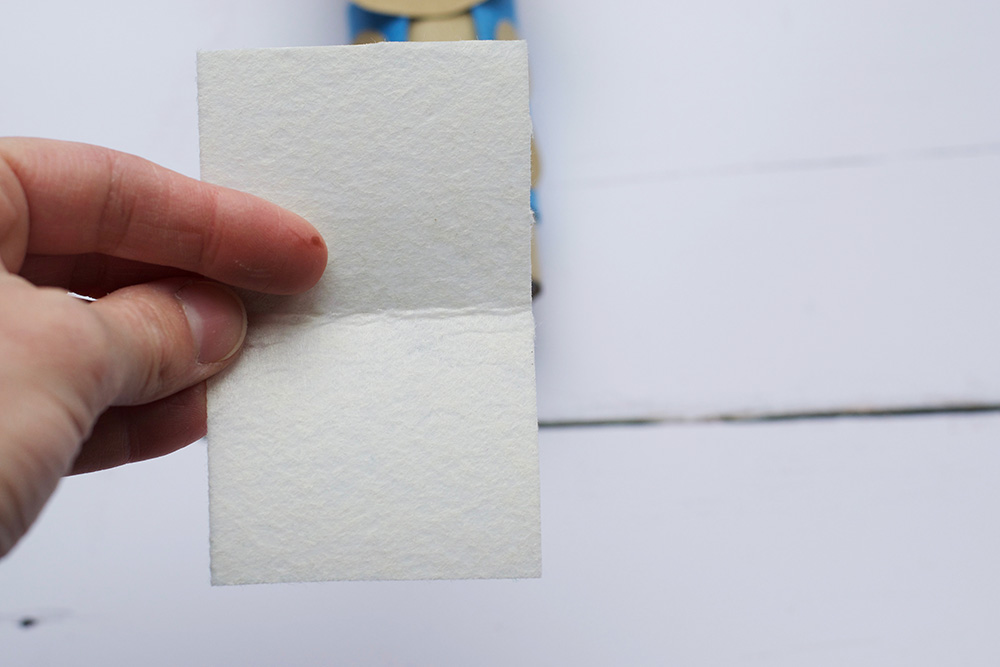 Cut a thin strip of felt to create a handle. Either sew or hot glue to the bag.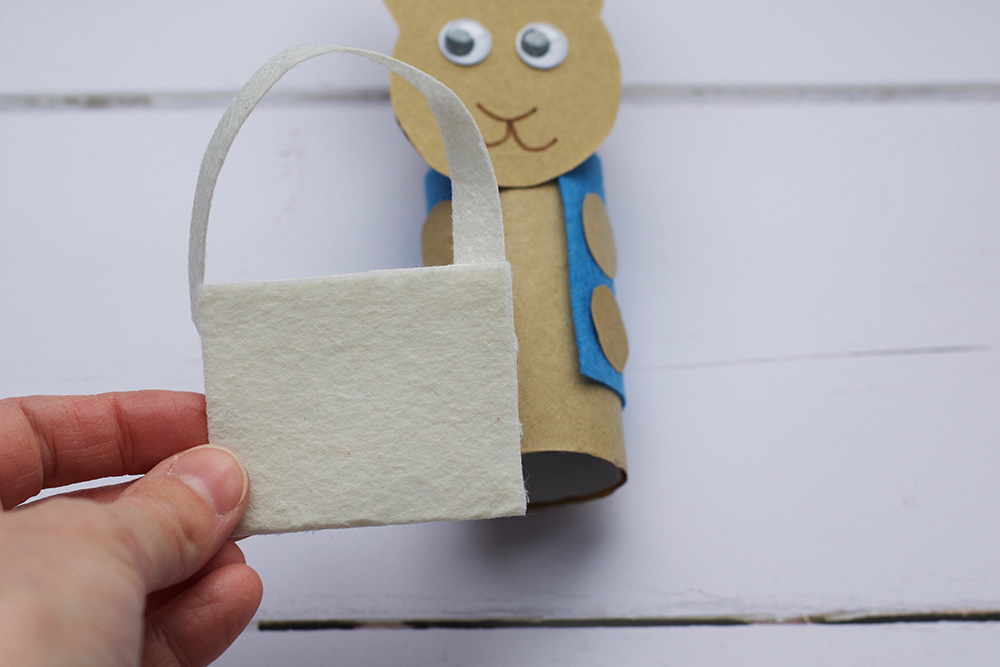 If you're feeling creative you could make a small book out of folded paper to put in the satchel.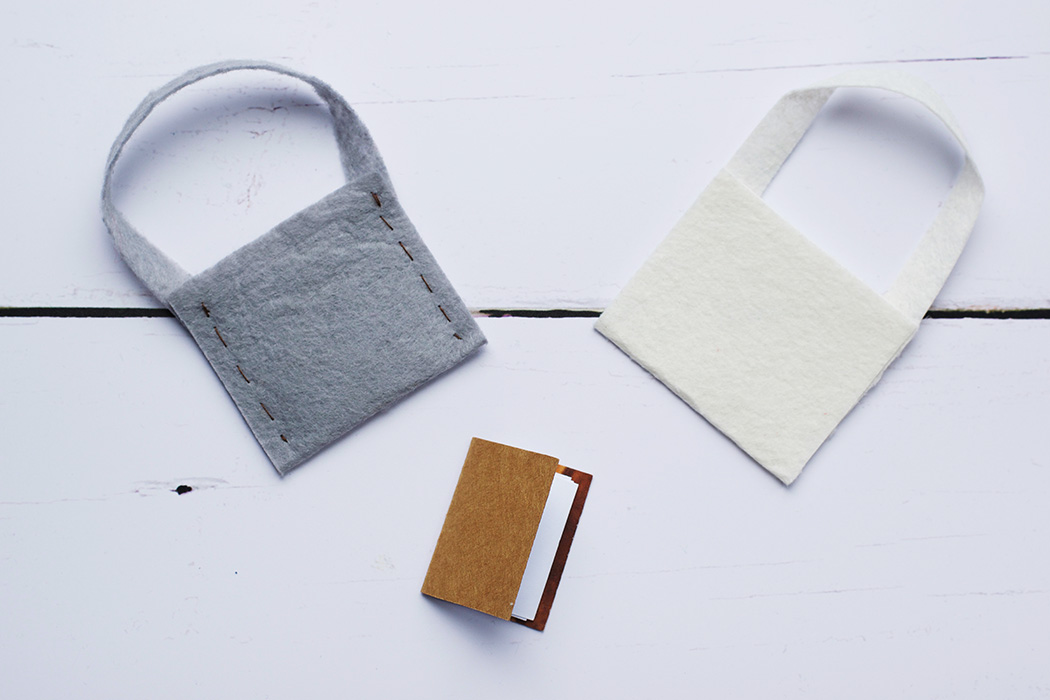 Well done, you've finished your Peter Rabbit Toilet Roll Craft. Run Rabbit Run! If you like you can try making other characters from the stories.
My daughter loves to role play with her Peter Rabbit characters. Let me know if you give this craft a try!
Why not read some of the Peter Rabbit stories to inspire some Peter Rabbit play and crafts?