Who doesn't love receiving a homemade card? Homemade cards are like being sent a hug in the post!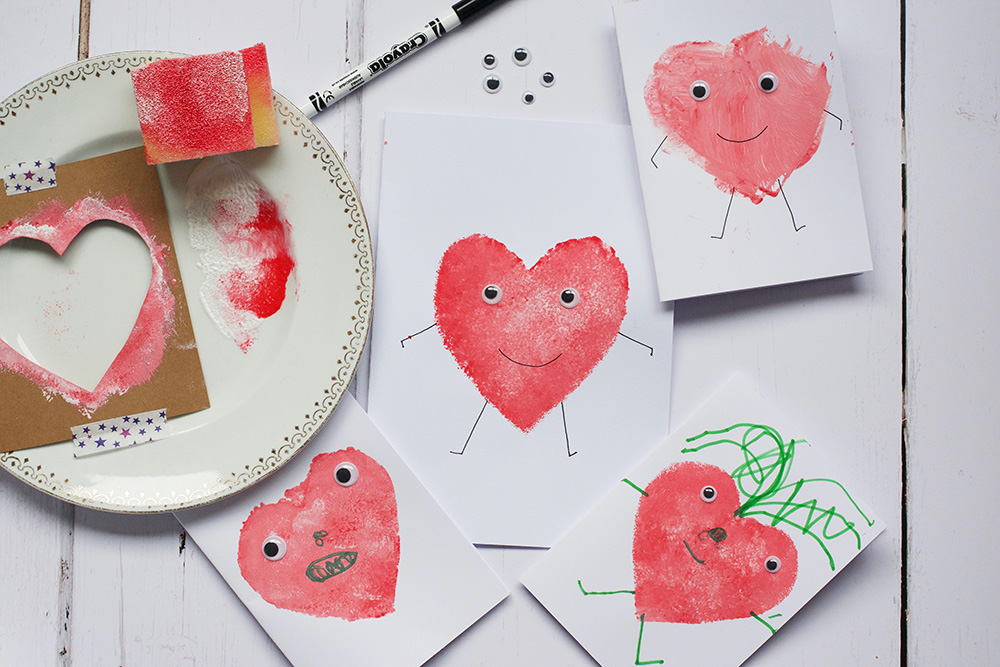 Children will love making these dancing heart stencil cards to send to family and friends.
We all love being given something that has been made for us and it's just as special being the ones to create and send a card.
Heart Stencil Cards for Kids
You only need a few simple materials to make these heart cards and kids can personalise them to their hearts content.
You'll need:
•Card for the stencil – an old cereal box will do, or you can print the template onto thin card
•White card – for the actual card!
•Red and white paint
•Small sponge
•Black pen
•Googly eyes
•Washi tape or removable tape (useful but not essential)
How to make:
1. First, draw a heart onto a piece of cereal box.
2. Cut the inside of the heart to create your stencil.
3. Fold your piece of white card in half and place the stencil over the top. You can gently tape it in place with washi tape or removable tape if you wish.
4. Sponge red and white paint over the stencil. You can show children how sponging red and white together creates pink.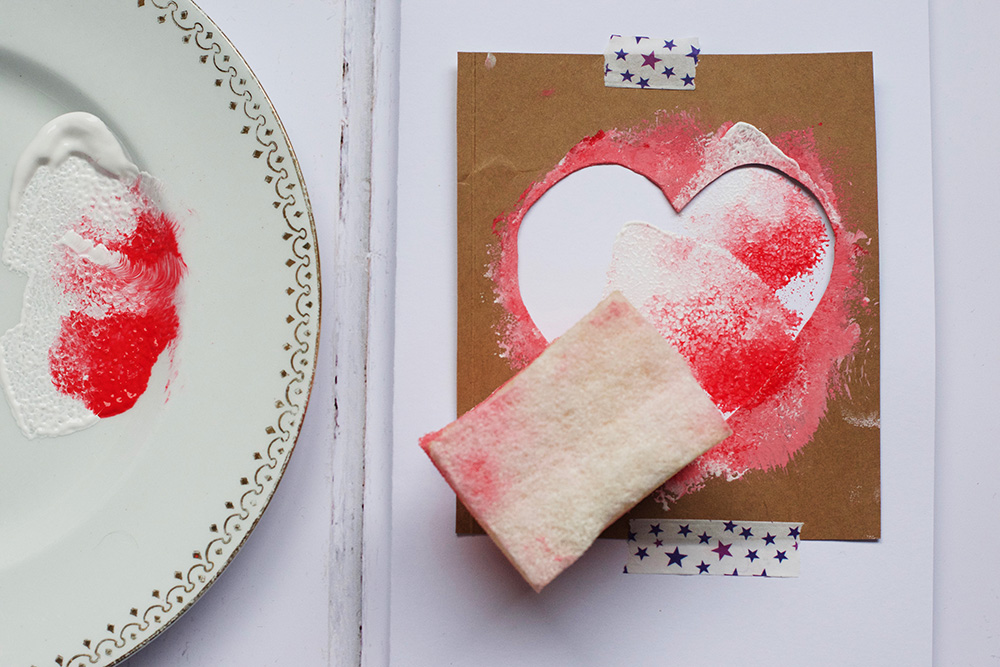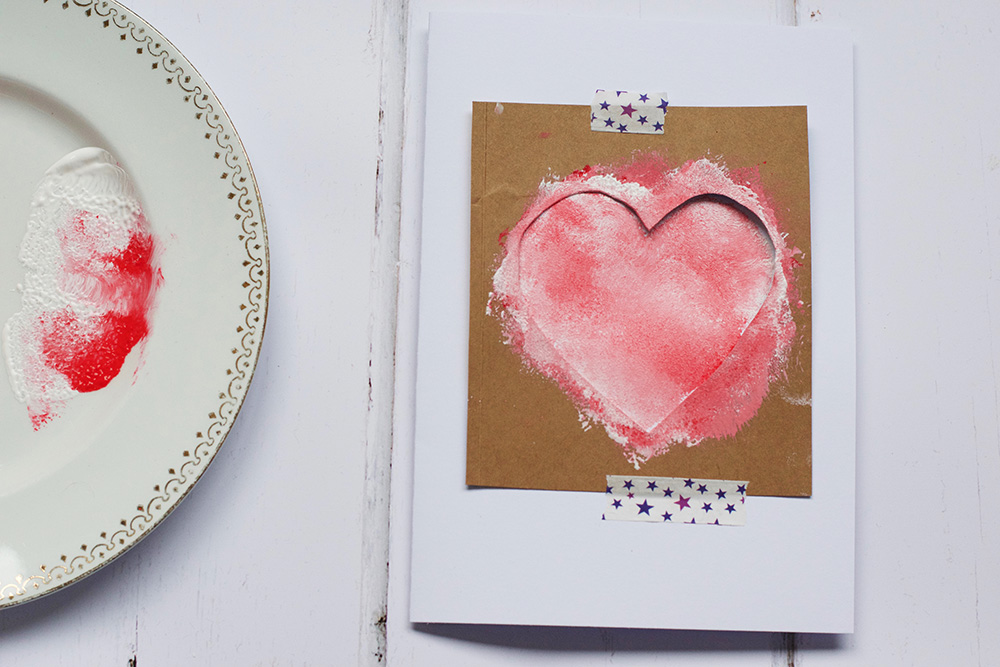 5. Allow to dry. Repeat on as many cards as you wish!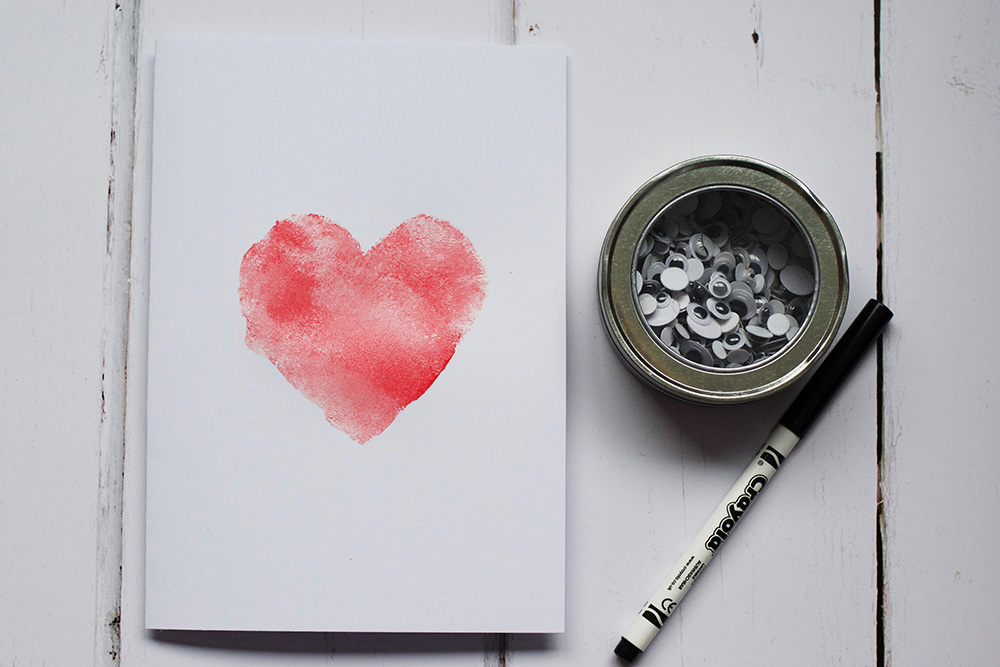 6. Add faces and features with a black or coloured pen and googly eyes.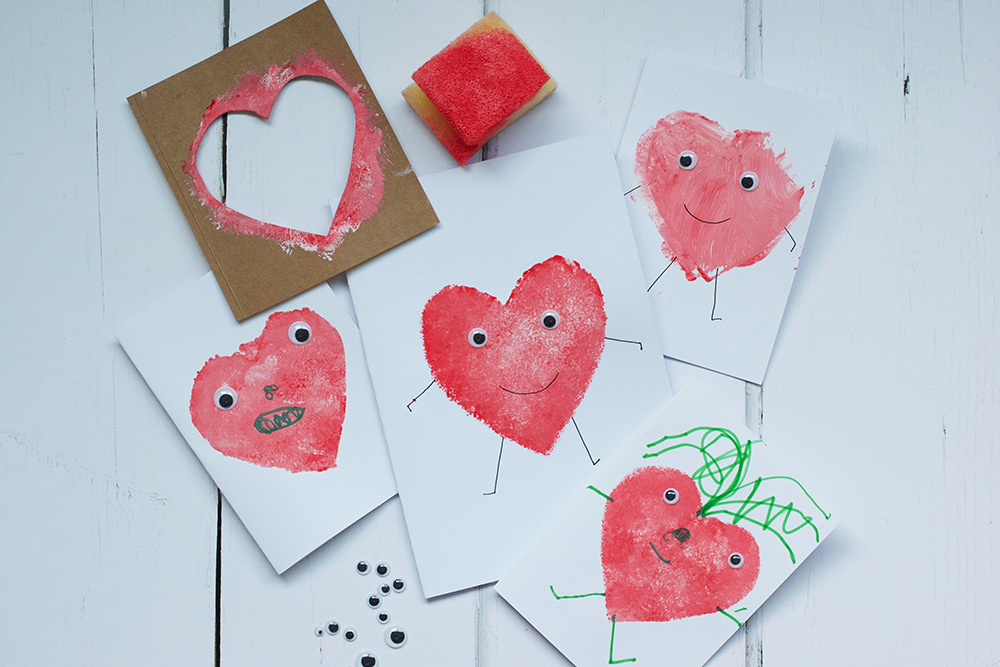 Send your cards to someone you love!
Do your children like to make Valentine cards? Take a look at some of our other Valentine crafts. Let me know if you give these heart stencil cards a try!