Disclosure: This is a collaborative post.
With an upcoming house move, we've been thinking about ways we can improve the security in our new home. It's something we've not previously given much thought to whilst we've been in a rented house. But now we're buying our first home – we want to ensure that we feel safe and secure in our home and have been researching how to boost our home security.
Have you thought about home security?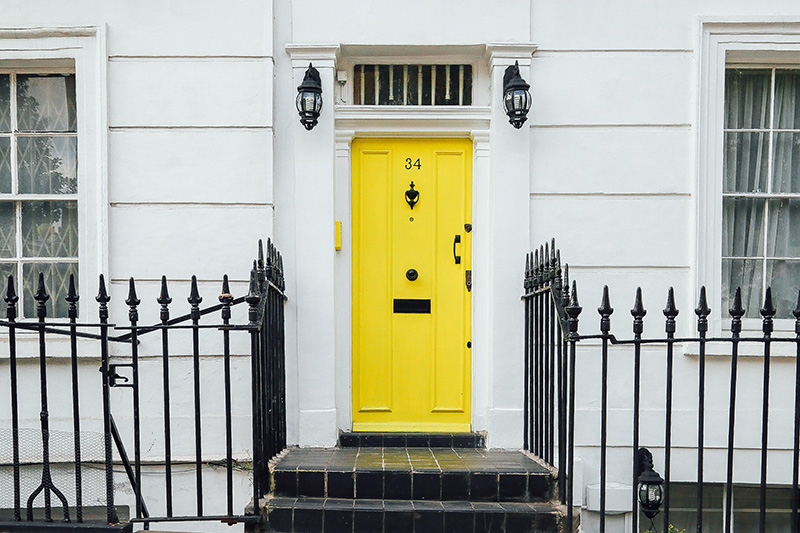 You work hard to maintain your home. You work hard to buy your personal things and valuables. So, the idea of someone entering your home and rifling through all your personal belongings is really scary. You may already have a basic home security plan in place, such as a house alarm, but these days it pays to be a little more proactive where home security is concerned.
When you improve the security around your home you get instant peace of mind. Whether you're at work, on vacation or asleep upstairs – you know that you, your family and your home is safe.
You can boost your home security with these simple ideas:
Install outdoor lighting
At night it's difficult to see anything out of your window, which means that burglars and thieves could potentially be lurking around your property. When you install outdoor lighting, you not only diminish their ability to hide but also increase the likelihood of them being spotted. Outdoor LED lights are the perfect choice for those who want peace of mind – you can find gu10 LED bulbs for your home by clicking the link.
You can even purchase motion sensor LED solutions as well as stylish and attractive solutions that complement your garden aesthetic.
Don't leave your valuables on show
It doesn't always take a criminal mastermind to target your valuables. If an opportunist thief is walking by and spots your brand new laptop on the window sill, they may wonder what else is in your home and come back later. That big flat-screen TV in your living room could be enough to tempt a thief.
Keep valuables out of sight, close your blinds and always lock your front door!
Don't hide a key!
The days of being able to keep a door key under the welcome mat are long gone. So, forget leaving your spare key under a flowerpot or a rock in your garden. If a burglar is watching your house, they'll probably see where you're hiding the key, or check all the obvious places before they break in. If you want access to a spare, consider giving it to a trusted friend or family member instead.
Protect your second floor!
Don't be lulled into a false sense of security just because your first-floor windows and doors are locked. You need to protect your second floor too! Ensure that windows lock correctly and that access cannot be gained to your second floor via ladders, garden chairs and furniture or by climbing onto conservatories. All windows should have adequate locks and the frames should be strong and not easily compromised.
Final thoughts…
If you're worried about the security of your home, don't panic. Reach out to your local police and they'll inspect your home and provide you with further guidance if needed. Once your home is secure, you can relax knowing that you have done everything you can to keep your home safe. Then focus on the important things – such as spending time with your family.
What other ways do you ensure the security of your home?